The reasons for unsuccessful implantation are very uncommon and rare as well. Blastocyst provides a greater chance of becoming pregnant therefore the procedure is handled properly as well. But all human bodies are not the same. They do not react in the same way. Whereas there are many treatment options that can help you to overcome such a problem.
This can happen due to multiple reasons, including embryonic, uterine, endometrial, and tubal causes. Doctors will give a piece of knowledge about its symptoms and reasons. Let us read about some of the symptoms and reasons that might lead to a failure of the procedure.
Symptoms of unsuccessful implantation
Implantation usually causes changes in the tendency to smell, increased sensitivity of breasts, and slight abdominal cramping. If these do not have any existence even after a couple of weeks, post-IVF, it might be an indicator of a failure.
Vaginal bleeding may also be a sign of an ectopic pregnancy. This occurs when a fertilized egg implants into one of the fallopian tubes rather than that of the lining of the uterus. Some other symptoms may include pain in the abdomen, pelvis, or even the shoulder.
20+ Years Of Experience as Fertility Specialist
20 Years Of Experience as a Fertility specialist

Call Us 24/7
+91-99 900 44555
Reasons for the failure of blastocyst implantation
Here are some reasons behind the failure of blastocyst implantation:
1. Transplantation of embryos
Sometimes, the embryo that has been fertilized successfully, might not be implanted into the uterus effectively. Thus, they fail to implant.
2. The quality of the Embryo
The major reason why an IVF cycle is not successful is because of the quality of the embryo. Many embryos are not able to implant after transfer to the uterus because they are defective in some way. Even the embryos that look good in the lab may have defects that cause them to die rather than growing.
Mostly in all cases, your uterus does not allow you to conceive a baby. The embryo does not implant because it is not healthy enough to grow.
3. Age of the Eggs
When it comes to IVF, the age of the eggs is considered to be more important than the age of the women having IVF treatment. The quality and quantity of the women's eggs, known as her ovarian reserve, begin to lose its ability as she gets elderly. This affects her chances of a successful IVF cycle as well.
On average, only about 25 percent of transferred embryos go on to result in live births of babies. But, this highly depends on the age of the woman's eggs. Women who are under 35 years of age, using their own eggs for IVF have an implantation rate of about 45 percent. Whereas, women who are 40 to 42 years old using their own eggs have only about a 15 percent chance of implantation.
Older women who use donor eggs, which are donated by younger women, have better success rates with IVF. These are nearly the same as those of younger women. Egg quality is important in having healthy embryos, and younger eggs usually have better quality.
4. Ovarian response
Sometimes a woman's ovaries do not respond to the fertility medications strongly enough to produce multiple eggs. Especially, if a woman is over 37 years old or has higher follicle-stimulating hormone (FSH) levels, she may not produce enough eggs. Chances are higher that IVF will be unsuccessful when this happens.
5. Chromosomal issues
One of the major factors in unsuccessful IVF is chromosomal abnormalities in the embryo. This is true for all human embryos, whether naturally conceived or developed in the embryology lab. These abnormalities are the reason behind most miscarriages as well as unsuccessful implantation in an IVF cycle.
Studies reveal, that starting in their 30s, as women age, the occurrence of chromosomal abnormalities in their eggs begins to increase. By the mid-40s almost 75 percent of a woman's eggs have chromosomal abnormalities. In the case of a man, the sperm develops more chromosomal abnormalities as he ages as well, but at a much lower rate than a woman's eggs.
6. Lifestyle factor
Many fertility clinics insist women quit smoking at least 3 months before starting IVF treatment. Women who smoke need twice as many IVF cycles to conceive as women who do not smoke. Women who are underweight or overweight are less likely to have successful IVF treatment.
The conclusion to this is, maintain a healthy weight. If you are overweight, losing about 10 percent of your body weight can make a positive difference in your ability to get pregnant.
What happens when the blastocyst does not implant?
In case the blastocyst does not implant, the lining of the uterus (endometrium) makes arrangements for the developing blastocyst to connect to it through many internal changes. Without these changes, implantation will not occur, and the embryo sheds off during menstruation. If the zygote implants in any area beside the uterus, the consequence is an ectopic pregnancy.
If you have failed an IVF cycle, your fertility specialist may suggest preimplantation genetic screening (PGS), for your next IVF cycle. PGS tests a few cells from an embryo to figure out if the accurate number of chromosomes are present.
Implantation failure can be treated
Many treatments are used commonly to help reduce the rate of implantation failure. Some of the suitable treatments are:
• Hormonal supplements
• blood thinning
• medications
• uterine or other pelvic corrective procedures
• antibiotic therapy
• limited immunotherapy
• IVF with PGT-A
Doctors and nurses at Gunjan IVF World handle the matter with utmost passion and care. We make sure that all the treatments are done properly which will help to understand how your body reacts. You will get enough information about all the symptoms as well. You can rely easily upon the treatments that we serve to make the procedures successfully.
Know the Expert before you visit our clinic
A team of Specialists working together as a team with a single Goal: Patient Satisfaction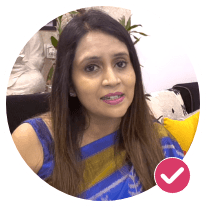 Dr. Gunjan Gupta Govil
MRCOG(UK), MD(Gynae) – Founder & CEO
She is a Gynaecologist with specialization in IVF, Infertility & Laparoscopy specialist doctor and has close to 2 decades of experience in treating Infertility, performing Gynae Laparoscopy (Keyhole Surgeries) & Handing high-risk Pregnancies. She is a noted speaker in National and International level conferences and has also chaired various sessions on Infertility
86%

(218 Votes)
​86% (218 Votes)
86% (218 Votes)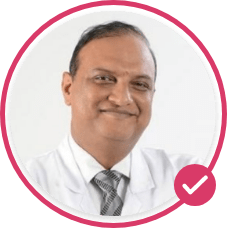 Dr. Pradyot Kumar
Neurosurgeon
---
Dr. Pradyot Kumar is the founder and CEO of Gunjan IVF World. He is a Neurosurgeon with specialization
(20+ years of experience)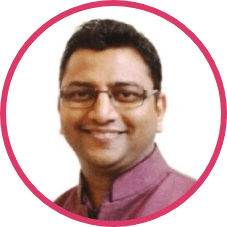 Mr. Gaurav Singhai
Co-Founder & COO
---
He has 15 years of Managerial Experience from various National & International Organizations like TCS, Fiserv & Sopra Steria. He has lived and worked with various MNCs in the US, UK, France & The Netherlands and gained immense experience and skills which he now contributes to Gunjan's IVF World assiduously.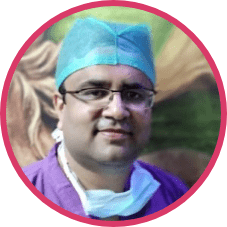 Dr. Abhishek Parihar
Gynaecologist
---
He is a dedicated & experienced Gynaecologist offering comprehensive fertility practice oriented towards fertility treatment. He has vast experience in dealing with infertile couples and providing health care assistance to them during course of their treatment.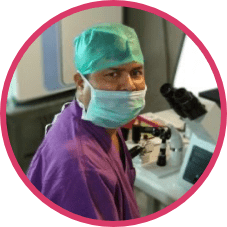 Paritosh Sarkar
Embryologist
---
He is a highly experienced and successful Embryologist with more than 10 years of experience in IVF. He has done M.Sc. in Biotechnology from MIMS, Jaipur. He has done more than 4000 IVFs and 3000+ ICSI cases till date.)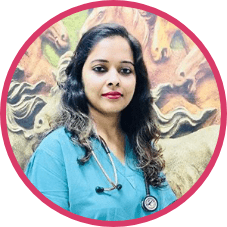 Dr. Arshi khan
RMO
---
She is another proud member of our medical team & while serving as a RMO for the past few years, she assists Dr. Gunjan during her session with various patients. Moreover, She is a graduate in BUMS and aspire to achieve greater heights in her career in the future.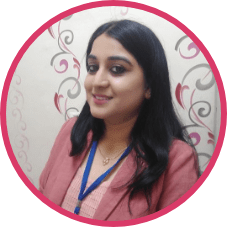 Ms. Nivedita Rai
Head Counselor
---
She is the Head Counselor at Gunjan IVF world who counsels and coordinates with our patients during the course of their treatment. Patients hold a very high regard for her. She has pursued her MBA from IMT Ghaziabad & been a part of our Gunjan IVF world Family since past many years.