The blastocyst transfer has provided chances to the couples to have healthier babies with fewer birth defects and abnormalities. With blastocyst, researchers have observed a remarkable increase in the success rate of IVF treatment.
Blastocyst transfer has become the most popular technique in the IVF treatment. The cost of the procedure is mostly included in the IVF treatment cost as well.
List of factors that limits the number of embryos to survive in the Blastocyst transfers stage
First, the inborn health of the embryo informs about its potentiality to grow and divide. Some eggs may start to fertilize, but only a few can reach the four-cell stage on the second day in culture. Some still reach the eight-cell stage on the third day in culture, and even lesser develops into a blastocyst. In simple terms, only the healthier embryos can survive.
The second factor that limits the growth of embryos in culture had been the culture media. Researchers have recognized the shortcomings of the in vitro culture environment and have developed new culture solutions- the blastocyst media. These are rich in life-supporting nutrients that give the embryos all possible chances to grow inherently.
 As a result, from egg collection onwards, embryos get exposed to specific media that are made to meet the nutritional requirements of each stage of growth.
Thirdly, even the embryos with the potentiality of good growth and better culture media need other factors too. Some of them are the knowledge, and skill of the laboratory embryologists handling this important work is crucial to pulling off good blastocyst development. Hence, it is necessary to choose the best laboratory that has obtained maximum opportunities for patients in their IVF cycles to help build a family.
20+ Years Of Experience as Fertility Specialist
20 Years Of Experience as a Fertility specialist

Call Us 24/7
+91-99 900 44555
Advantages of Blastocyst Transfer
Involving embryo culture in IVF allows the identification of those embryos with the highest development efficiency. It also helps in maintaining embryonic age at the same time with endometrium to make the possibility of early communication between the two. This technique requires more than a single medium to assist the metabolic needs of the growing embryo.
Other benefits are-
1. Blastocyst transfer is more physiological as the human embryo undergoes various transformations. This is during the first 4 days of life as it grows and separates from a fertilized oocyte to the Blastocyst stage. It shows changes in its nutrient requirements and utilization that support the formation of stage-specific culture media. It helps in the improvement of the embryo throughout the preimplantation period.
2. In Blastocyst transfer, the implantation rate is higher as the embryos get a longer time to develop in the laboratory. This makes it easier for the embryologist to choose the embryo that is more suitable to implant in the womb. As per the research, the success rate of blastocyst transfer according to the clinical pregnancy rate is 43.4% per blastocyst transfer.
3. In the blastocyst transfer, few embryos are transferred to the uterus. This reduces the chances of multiple pregnancies and further increases the success rate. Hence, only one or two embryos are transferred in the uterus. In 25% of such cases, when two embryos are transferred, it results in multiple pregnancies as both the embryos start to develop.
4. It is easier to carry on the Preimplantation Genetic Diagnosis (PGD) on a blastocyst as more cells can be used for production and testing. The PGD tests help to eliminate the faulty embryos and make sure that a good embryo without any genetic defects is transferred during the IVF procedure.
For whom is the Blastocyst Transfer recommended
Couples who have continuously failed to become fertilized following the transfer of good quality cleaved embryos (if the embryos are implanted and do not respond to a blastocyst, it may indicate potential egg problem).
Ones who wish to get pregnant without the risk of multiple pregnancies.
Couples who do not wish to have their spare embryos frozen.
Know the Expert before you visit our clinic
A team of Specialists working together as a team with a single Goal: Patient Satisfaction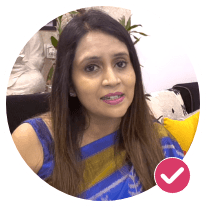 Dr. Gunjan Gupta Govil
MRCOG(UK), MD(Gynae) – Founder & CEO
She is a Gynaecologist with specialization in IVF, Infertility & Laparoscopy specialist doctor and has close to 2 decades of experience in treating Infertility, performing Gynae Laparoscopy (Keyhole Surgeries) & Handing high-risk Pregnancies. She is a noted speaker in National and International level conferences and has also chaired various sessions on Infertility
86%

(218 Votes)
​86% (218 Votes)
86% (218 Votes)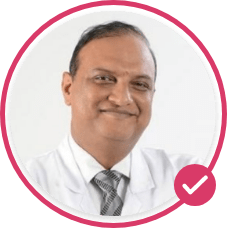 Dr. Pradyot Kumar
Neurosurgeon
---
Dr. Pradyot Kumar is the founder and CEO of Gunjan IVF World. He is a Neurosurgeon with specialization
(20+ years of experience)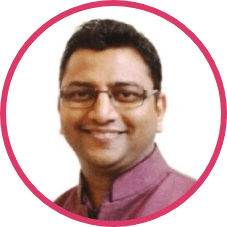 Mr. Gaurav Singhai
Co-Founder & COO
---
He has 15 years of Managerial Experience from various National & International Organizations like TCS, Fiserv & Sopra Steria. He has lived and worked with various MNCs in the US, UK, France & The Netherlands and gained immense experience and skills which he now contributes to Gunjan's IVF World assiduously.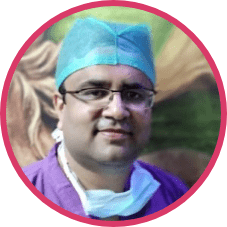 Dr. Abhishek Parihar
Gynaecologist
---
He is a dedicated & experienced Gynaecologist offering comprehensive fertility practice oriented towards fertility treatment. He has vast experience in dealing with infertile couples and providing health care assistance to them during course of their treatment.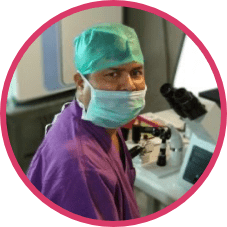 Paritosh Sarkar
Embryologist
---
He is a highly experienced and successful Embryologist with more than 10 years of experience in IVF. He has done M.Sc. in Biotechnology from MIMS, Jaipur. He has done more than 4000 IVFs and 3000+ ICSI cases till date.)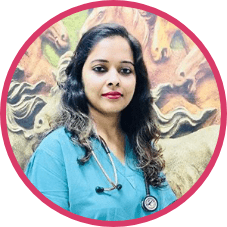 Dr. Arshi khan
RMO
---
She is another proud member of our medical team & while serving as a RMO for the past few years, she assists Dr. Gunjan during her session with various patients. Moreover, She is a graduate in BUMS and aspire to achieve greater heights in her career in the future.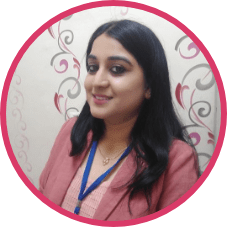 Ms. Nivedita Rai
Head Counselor
---
She is the Head Counselor at Gunjan IVF world who counsels and coordinates with our patients during the course of their treatment. Patients hold a very high regard for her. She has pursued her MBA from IMT Ghaziabad & been a part of our Gunjan IVF world Family since past many years.