Ghaziabad Branch
C-6, Shakti Khand 4,Near DPS, Next to Petrol Pump,
Indirapuram, Ghaziabad, UP – 201014.
Gunjan IVF World: Best IVF Center in Ghaziabad
Infertility issues have gripped this society with their ill effects. Many couples are struggling with this critical issue and can not conceive naturally. We can also say that Medical sciences have done enough advancement to tackle the same issues.
IVF has come up as the biggest and most impactful solution for all such Infertility issues around the country. Gunjan IVF World in Ghaziabad is one of the top IVF centers in Ghaziabad for infertility cases.
We started Gunjan IVF world in Ghaziabad to provide people with the best IVF treatment in Ghaziabad. Gunjan IVF World, as you know, is one of the leading names in the IVF world and the best IVF clinic in Ghaziabad and nearby areas. We have helped many couples achieve their dream of parenthood with proper IVF treatment and medications.
Why Choose Gunjan IVF World only?
There are special reasons you can count on us:
The Most Rewarded and recognized IVF destination where we provide many fertility treatments.

We offer the best-suited treatment depending upon patients' medical conditions.

An IVF center with the best success rate in the whole Delhi-NCR Region.
Gunjan IVF World is a pioneer in providing the best-in-class infertility treatment in Ghaziabad and nearby areas and is counted amongst one of the leading fertility hospitals across the country. Our best IVF center nearby brings the latest treatment standards and facilities for Infertility treatments. 
We provide assisted reproductive technologies like IUI, IVF/ICSI, IMSI, PCOD, etc. So you can stay ensured of getting only the best facilities in Ghaziabad and the highest success rate amongst all the IVF centers around.
We not only quote our IVF center as the best IVF center in Ghaziabad, but all the exceptional treatment facilities can prove the same during your IVF Journey. Our services and treatment include an expert team along with a supportive environment. We have a list of IVF specialists, sonographers, embryologists, nurses, and counselors with years of experience and expertise. So if you are facing any Infertility issues, feel free for an expert opinion.
Patient Testimonials
It's always the word of mouth that's the best advice

Jyothi P
Only those who have been longing for a baby can understand how empty life is without a little one. We came from all the way from Karnataka to Gunjan IVF in Ghaziabad on a friend recommendation and it worked for us. My wife is now pregnant and we are so happy:-) Highly recommended !!

Monika Beri
If you looking for best IVF doctor in the Ghaziabad location so I am suggest you Dr. Gunjan Gupta Govil is the best for your own problem.

Akansh Garg
Dr gunjan gupta is one of best gyne in delhi ncr especially in ghaziabad she explains each n everything very clearly to avoid any confusion. staff is very supportive n helpful.

Devendra Sharma
I Mr. and Mrs. Sharma aged about 55 and 46 years respectively were trying for an issue for the last many years. We came to know about Gunjan IVF Indirapuram Ghaziabad. We contacted here and Nivedita Rai counselled us in a very courteous, positive and excellent manner. We followed the treatment suggested by Dr. Gunjan Gupta and my wife has conceived a pregnancy. I wish success Mr Gaurav and all other staff posted here who who rendered a courteous and excellent help at all times. I cannot forget the cooperation ever my life. I would like to suggest the couple facing infertility problem even at matured stage to contact gunjan ivf and their staff. Hope it will continue to a better result in forthcoming time. Gunjan IVF is a very advanced IVF centre. Staff posted here is very polite cooperative and courteous. Here treatment was available at the reasonable price within the reach of common man like us. .I am extremely grateful for the services rendered by them. I wish success for this prestigious centre.
Published On: 3 Dec 2018
London to Gunjan IVF: Mrs. Pragya's journey of parenthood |Treated for pregnancy care | Gunjan IVF
Published On: 7 Oct 2018
We are pregnant!! | Pregnancy after Fibroid Removal Treatment (Myomectomy)| Gunjan IVF World
We are one of the Best Infertility Clinics in Ghaziabad!

Expert Team at Gunjan IVF World – Ghaziabad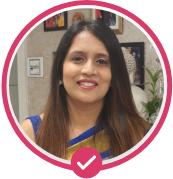 Founder & Director
Founder, Director & Gynaecologist with specialization in IVF, Infertility & Laparoscopy of 20+ years of experience.
(20+ years of experience)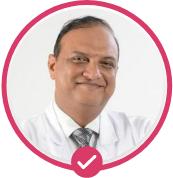 Dr. Pradyot Kumar
CEO, Founder
Founder, CEO and a specialized Neurosurgeon who is an expert in complex Brain and Spine surgeries.
(25+ years of experience)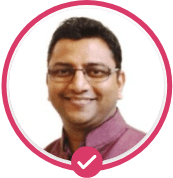 Mr. Gaurav Singhai
COO at Gunjan IVF World
COO and an entrepreneur who co-founded Gujan IVF world along with Dr Gunjan and Dr Pradyot.
(5+ years of experience)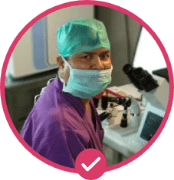 Dr. Paritosh Sarkar
Embryologist
He is a highly experienced and successful Embryologist with more than 10 years of experience in IVF.
(10+ years of experience)
About Clinic & Infrastructure
Google 360 View
Gunjan IVF World Services
IVF Treatment
IVF stands for In Vitro Fertilizations, which is an advanced fertilization procedure that helps infertile couples to conceive a child…
READ MORE
Gynaecology
A gynecologist is a person who is trained and an expert in the female reproductive system. With a certified medical qualification…
READ MORE
Surrogacy
As the technologies are becoming advanced, the options of having a baby are also increasing. One such advanced way of having a child is surrogacy…
READ MORE
Pregnancy Care
It is the general health of the mother during pregnancy, childbirth, and after giving birth. Every woman counts her maternal health…
READ MORE
Fertility Surgeries
Infertility is becoming a common problem among couples, which results in causing difficulties to conceive. Fertility treatments help those…
READ MORE
Cancer Screening
In vitro fertilization is a process of fertilization where an egg is combined with sperm outside the body, in vitro. The process involves monitoring and…
READ MORE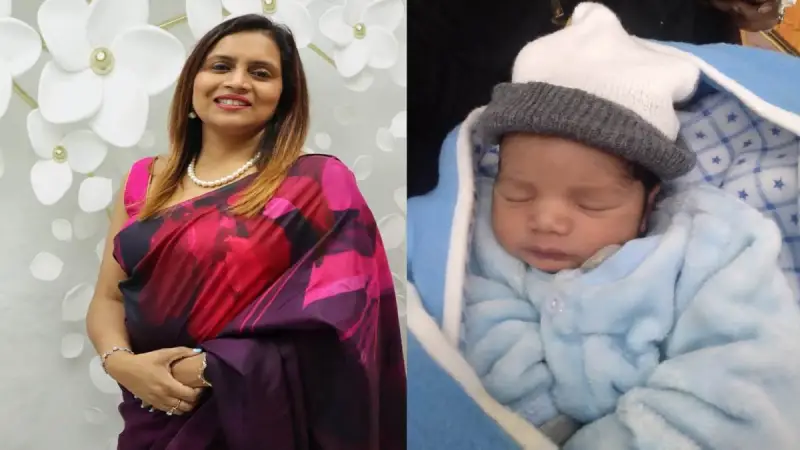 Published On: 18th August 2022