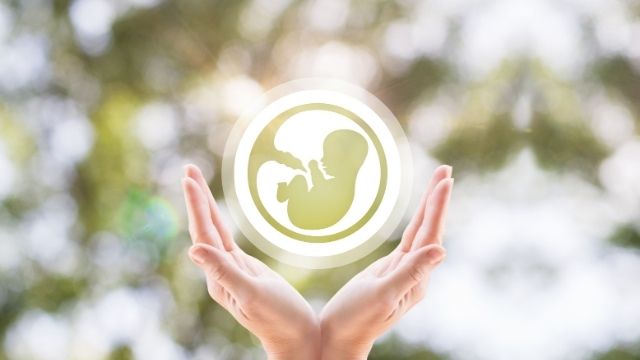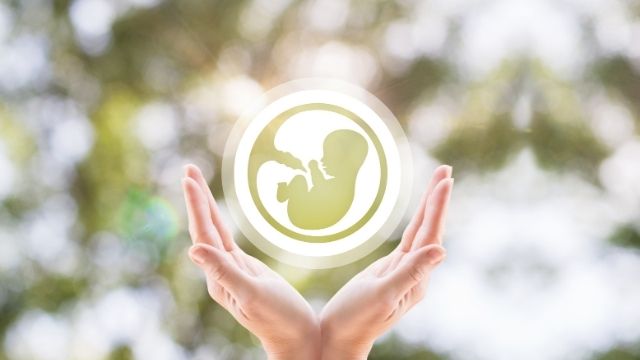 What is an Embryo Transfer?
Embryo Transfer is one of the last yet most important steps of an IVF procedure. It is a process of transferring an embryo into the uterus of a woman. During an IVF procedure, after retrieval of eggs and sperms is done, they are then fused in the lab. Once the fertilization takes place, the embryologist selects healthy embryos and transfer them into the uterus. It is a quick and painless process in which the patient doesn't require complete bed rest.
Everything You Need to Know About Embryo Transfer
The process to place the embryo in the uterus
Generally, we let the embryo to grow for 5 days and choose the best blastocyst for transfer. Here at Gunjan IVF World, we believe in total transparency and so, before transfer the embryologist takes out the embryo from the incubator and shows it to the patient on the screen at almost 1000 times magnification. The patient is asked to hold urine and have a partially full bladder so as to correct uterine inclination and increase the ease of transfer.
After cleansing the cervix with a solution, the doctor will place a vaginal speculum to visualize the cervix. Then an outer hollow transfer catheter is passed through the cervix in position inside the uterine cavity. It helps in the accurate placement of the embryo. This is generally 1 to 2 cm from the top of the uterine cavity.
Then the embryologist will bring the inner catheter containing the embryo(s) from the lab, which is very closely located hardly a few feet away. It helps the doctor to minimize the time during which the embryos are exposed as embryos are very sensitive to temperature change. Once we have the embryo(s), the doctor feeds the catheter with the embryo(s) through the outer catheter that is in place in the uterine cavity already.
After placement of the embryo(s), the embryologist rechecks the catheter under the microscope to make doubly sure that the embryo(s) is transferred properly. Once the embryo has been transferred back into your uterus, it will not have a place to move freely or fall out.
When your embryo is allocated between the uterine walls and the muscle contracts and builds a protected environment for your embryo to finally bury itself deep within your thick uterine lining and start to grow.
As the uterus is a tough muscular organ it protects the embryo or fetus. This is the place where the embryo attaches and holds the implanted embryo in place. Therefore, you cannot pee or poop out your embryo.
The Do's and Don'ts post Embryo transfer
Honestly speaking as per research you can get up immediately after embryo transfer with no adverse outcomes, but since there is so much anxiety involved we usually recommend the person to rest for 30 to 60 min. In fact, as per a study published in a renowned journal Fertility and Sterility ((Fertil Steril 2013; 100: 729-35), there were better pregnancy rates with the immediate resumption of normal activities.
Afterwards, you are free to continue with the physical activities like to use washrooms, stand, sit, or go for a good walk. You can continue doing your routine household or office work as before. THERE IS NOT ROLE OF BED REST. If you are active then your uterus has a better blood supply and better chances of IVF success.
Any fluid you may see coming out from the vagina it is due to the sterile saline used for cleaning. Minimal spotting can also occur and there is nothing to worry about it as well. There are no risks that the healthy receptive embryo inside would fall out.
There is no role of any particular position after embryo transfer. You can sit or lie in any position.
Embryos do not like heat, so avoid sauna, hot baths hot jacuzzi among others. Showers are fine as they will not raise your body temperature.
Generally, you have to be just a sensible example, abstain from strenuous exercises but easy walks and exercises are just fine. You can climb up and down the stairs but you don't have to run up the stairs.
The embryo attaches to the wall in the first 24 hours though the implantation process goes over a few days. It is recommended, that you should pamper yourself to be more relax and be at ease. Laughter is the best medicine, so watch laughter and comedy shows.
Gunjan's IVF world has always maintained that the procedure continues smoothly. The experienced doctors and nurses always make it a point to make you feel relaxed and be at ease. You will have proper guidance till the procedure ends.
Patient Testimonials
It's always the word of mouth that's the best advice

Abhishek Parashar
Hi, I and my wife Garima got married in 2013, and it's been 7.5 years since we had no children. We went to three-four doctors before visiting Gunjan IVF world. Then we went to Gunjan IVF center, where Doctor Gunjan ma'am guided us so friendly and she advised us to go for IVF. With their positive hands, we cracked in the first go and now we are blessed with twins. Especially, the team is too very cooperative they give you an environment which makes you feel very positive and comforting

Rohit Krishna Gupta
We started the treatment with Dr. Gunjan in the year 2018 when my wife had an ectopic pregnancy. The key thing in this relationship was that we trusted the doctor blindly and the doctor also put their best efforts to help us in getting the good news. Hope everything will go positively. Thank you, doctor. Last but not least, Mr. Gaurav, the COO of Dr. Gunjan Hospital, is the biggest reason to have this long association with the doctor and the treatment. Always got positive thoughts and suggestions from him and they helped a lot. Thank you, Gaurav Ji.

Ankush Tayal
Had a great experience with Dr. Gunjan. We visited the clinic as we had some queries regarding the conception process. Dr. Gunjan listened to the queries and answered all those with patience. And we had good news at the next consultation itself. Dr. Gunjan is very experienced, is soft-spoken, and very diligent with the process. Highly recommended!

Meenal Pandey
From the very depth of my heart, I would really love to thank my most excellent Dr. Gujan and her team whose guidance actually helped me a lot more than that I would like to give my gratitude to the most outstanding counselor (Ms. Nivedita) for all her counseling. It was actually possible with her help that I could take a perfect decision for my own self. Thank you for valuable counseling which actually provided inner strength to go for Gujan Mam. It's not been long that I have been attached to the clinic but it makes me feel like an extended family of mine.
Know the Expert before you visit our clinic
A team of Specialists working together as a team with a single Goal: Patient Satisfaction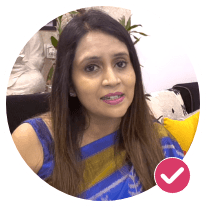 Dr. Gunjan Gupta Govil
MRCOG(UK), MD(Gynae) – Founder & CEO
She is a Gynaecologist with specialization in IVF, Infertility & Laparoscopy specialist doctor and has close to 2 decades of experience in treating Infertility, performing Gynae Laparoscopy (Keyhole Surgeries) & Handing high-risk Pregnancies. She is a noted speaker in National and International level conferences and has also chaired various sessions on Infertility
86%

(218 Votes)
​86% (218 Votes)
86% (218 Votes)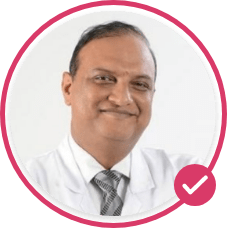 Dr. Pradyot Kumar
Neurosurgeon
---
Dr. Pradyot Kumar is the founder and CEO of Gunjan IVF World. He is a Neurosurgeon with specialization
(20+ years of experience)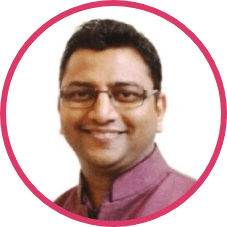 Mr. Gaurav Singhai
Co-Founder & COO
---
He has 15 years of Managerial Experience from various National & International Organizations like TCS, Fiserv & Sopra Steria. He has lived and worked with various MNCs in the US, UK, France & The Netherlands and gained immense experience and skills which he now contributes to Gunjan's IVF World assiduously.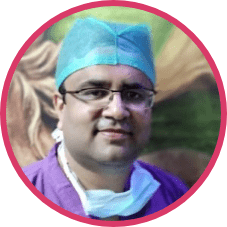 Dr. Abhishek Parihar
Gynaecologist
---
He is a dedicated & experienced Gynaecologist offering comprehensive fertility practice oriented towards fertility treatment. He has vast experience in dealing with infertile couples and providing health care assistance to them during course of their treatment.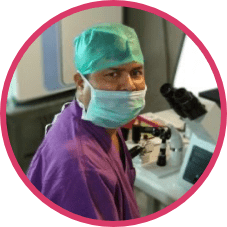 Paritosh Sarkar
Embryologist
---
He is a highly experienced and successful Embryologist with more than 10 years of experience in IVF. He has done M.Sc. in Biotechnology from MIMS, Jaipur. He has done more than 4000 IVFs and 3000+ ICSI cases till date.)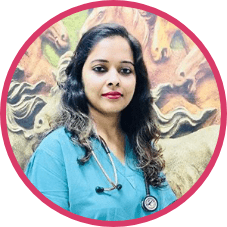 Dr. Arshi khan
RMO
---
She is another proud member of our medical team & while serving as a RMO for the past few years, she assists Dr. Gunjan during her session with various patients. Moreover, She is a graduate in BUMS and aspire to achieve greater heights in her career in the future.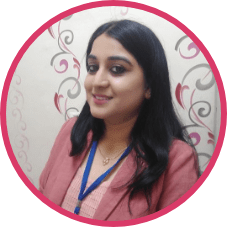 Ms. Nivedita Rai
Head Counselor
---
She is the Head Counselor at Gunjan IVF world who counsels and coordinates with our patients during the course of their treatment. Patients hold a very high regard for her. She has pursued her MBA from IMT Ghaziabad & been a part of our Gunjan IVF world Family since past many years.