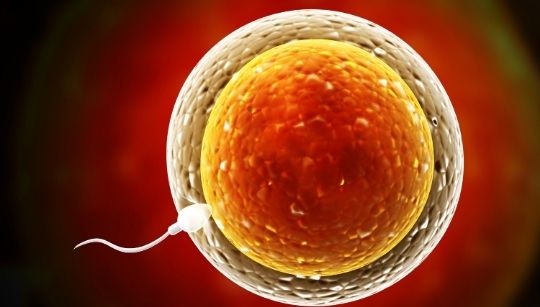 What is ovulation induction treatment?
Ovulation induction treatment is a straightforward fertility treatment. It has the involvement of injectable as well as oral medication, which stimulates regular ovulation. The medicines are taken at the initial stage of the menstrual cycle. The response of the body is further monitored with serial ultrasounds. The clinician sees your ovulation time and suggests the best time for either insemination ( See IUI step by step) or intercourse.
Ovulation induction indications
Many women may need ovulation induction as some of them infrequently ovulate, while others do not ovulate at all. These indications are most needed for an ovulation induction treatment.
While on the other hand, some women who ovulate regularly can also opt for this treatment to increase the number of eggs released per cycle. This will give them a better chance of conceiving. This treatment is also used by the patients when they undergo an IVF cycle. It helps them to maximize the production of an egg.
Medications Used for Ovulation Induction
The process of ovulation induction uses many hormone-based medicines so that the woman's reproductive hormones are regulated. It also increases the chances of the release of mature eggs known as ovulation. Some of the drugs commonly used are:
It helps to stimulate the ovaries for the development of eggs and ovulation in a woman who is not having changes in the hormones monthly. This medication is prescribed by your doctor.
This medicine proves to be outstanding for patients with PCOS. It is a very effective drug for inducing ovulation induction. Popularly known as letrozole.
Insulin-sensitizing agents
PCOS patients who have evidence of prediabetics and diabetics use this medicine. This medication is known to be Metformin.
There are two hormones FSH and LH produced by the pituitary in the brain and they lead to the development of eggs in ovaries and subsequently ovulation. There are two injectable hormones, known as Follicle-stimulating hormone (FSH) and Human menopausal gonadotrophin( composed of both FSH + LH) which are used for ovulation induction.
The ovulation induction process
Step by Step Guide – ovulation induction
The ovaries get stimulated with the help of medicines. They promote the growth of follicles (egg sacs) that contains the eggs.
Serial Ultrasounds are known as follicular monitorings and blood tests help to monitor the response of the ovaries. These are beneficial to control the quantity and size of the follicles.
HCG or Human Chronic Gonadotropin injections are triggered to assist the egg when it is finally matured until the egg's loosening from the follicles wall. Usually, a trigger is planned when the follicle or egg sacs reach the size of 18 to 20 mm as it helps in the final maturation and release of eggs or oocytes.
Timed sexual intercourse or IUI
The couple is asked to perform intercourse tentatively around 36 hours post trigger injection. Doctors perform an ultrasound during the time of ovulation to see the follicles that are developed simultaneously released or not. It also helps determine the exact days to have sexual intercourse so that the chances of fertilization chances are maximized.
IUI helps to prepare the sample of sperms into the uterus directly. A fine tubing known as IUI cannula is inserted into the cervix or the uterus's opening where the sperm that is adequately designed can be transferred gently ( see IUI step by Step ).
Risks associated with Ovulation Induction
Ovulation induction is a very straightforward and simple process but few and uncommon risks can be associated with the process. Risks that comes with ovulation induction are multiple pregnancies and Ovarian Hyperstimulation Syndrome (OHSS).
Ovarian Hyperstimulation Syndrome or OHSS
This is an infrequent and, uncommon problem where the woman responds more to the induction process. This leads to the development of multiple follicles or egg sacs carrying multiple eggs. When such a woman gets an HCG trigger it leads to a hormone rush in the body. Due to that, symptoms like bloating, pain, vomiting, and nausea are widespread. But generally, they are easily overcome by simple medications as prescribed by the doctors. In extreme conditions, it can leads to fluid in the abdomen and lungs ( Ascites and Pleural Effusion) though this is very rarely encountered in the case of ovulation induction by drugs.
As days pass by, these risks are minimized by monitoring the cycle with ultrasound scans and blood tests.
Chances of multiple pregnancies are increased during ovulation induction due to multi follicular development. Chances are higher with Gonadotrophins ( 20%)followed by Clomiphene ( 10 %) and least with Letrozole( 5%).
Side effects of ovulation induction
Few side effects of ovulation induction are:
Weight gain.
Hot flashes
Blurry visions
All these side effects are infrequent and are solved within a short time.
Benefits of ovulation induction
Ovulation induction is considered to be the first line of treatment that is used for infertility. This treatment gives you the benefits of non-invasive and low-cost treatment. Ovulation induction is also an effective treatment when conjunction happens between IUI, IVF, and other treatments.
Ovulation induction success rates
The success rate of ovulation induction depends upon the diagnosis of the woman and also some other factors. Some of the factors like age and medical history are all directly related to ovulation induction's success rate. The success rate is 40% to 45% per cycle of pregnancy.
Ovulation induction Cost
The cost of ovulation induction treatment in India would be around Rs.2000 to Rs.10000 when being done with drugs or along with minimal gonadotrophins, depending on the gonadotrophin dosage required. It can reach from Rs 75, 000 to 1,00,000 in case of ovulation induction in IVF cases for Controlled Ovarian Hyperstimulation.
You can contact Dr Gunjan Gupta of Gunjan IVF World for a piece of better knowledge about the procedure. If you decide to go for this treatment, then we serve the best facilities for you.
Patient Testimonials
It's always the word of mouth that's the best advice

Abhishek Parashar
Hi, I and my wife Garima got married in 2013, and it's been 7.5 years since we had no children. We went to three-four doctors before visiting Gunjan IVF world. Then we went to Gunjan IVF center, where Doctor Gunjan ma'am guided us so friendly and she advised us to go for IVF. With their positive hands, we cracked in the first go and now we are blessed with twins. Especially, the team is too very cooperative they give you an environment which makes you feel very positive and comforting

Rohit Krishna Gupta
We started the treatment with Dr. Gunjan in the year 2018 when my wife had an ectopic pregnancy. The key thing in this relationship was that we trusted the doctor blindly and the doctor also put their best efforts to help us in getting the good news. Hope everything will go positively. Thank you, doctor. Last but not least, Mr. Gaurav, the COO of Dr. Gunjan Hospital, is the biggest reason to have this long association with the doctor and the treatment. Always got positive thoughts and suggestions from him and they helped a lot. Thank you, Gaurav Ji.

Ankush Tayal
Had a great experience with Dr. Gunjan. We visited the clinic as we had some queries regarding the conception process. Dr. Gunjan listened to the queries and answered all those with patience. And we had good news at the next consultation itself. Dr. Gunjan is very experienced, is soft-spoken, and very diligent with the process. Highly recommended!

Meenal Pandey
From the very depth of my heart, I would really love to thank my most excellent Dr. Gujan and her team whose guidance actually helped me a lot more than that I would like to give my gratitude to the most outstanding counselor (Ms. Nivedita) for all her counseling. It was actually possible with her help that I could take a perfect decision for my own self. Thank you for valuable counseling which actually provided inner strength to go for Gujan Mam. It's not been long that I have been attached to the clinic but it makes me feel like an extended family of mine.
Know the Expert before you visit our clinic
A team of Specialists working together as a team with a single Goal: Patient Satisfaction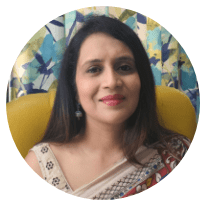 Dr. Gunjan Gupta Govil
MRCOG(UK), MD(Gynae) – Founder & Director
She is a Gynaecologist with specialization in IVF, Infertility & Laparoscopy specialist doctor and has close to 2 decades of experience in treating Infertility, performing Gynae Laparoscopy (Keyhole Surgeries) & Handing high risk Pregnancies. She is a noted speaker in National and International level conferences and has also chaired various sessions on Infertility
4.5

(267 Votes)

4.5

(261 Votes)

3.5

(199 Votes)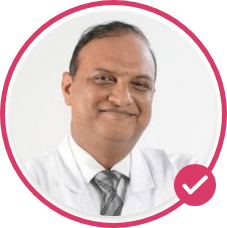 Dr. Pradyot Kumar
CEO
---
Dr. Pradyot Kumar is the CEO of Gunjan IVF World. He is a Neurosurgeon with specialization
(20+ years of experience)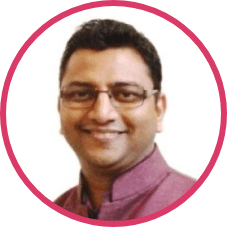 Mr. Gaurav Singhai
Co-Founder & COO
---
He has 15 years of Managerial Experience from various National & International Organizations like TCS, Fiserv & Sopra Steria. He has lived and worked with various MNCs in the US, UK, France & The Netherlands and gained immense experience and skills which he now contributes to Gunjan's IVF World assiduously.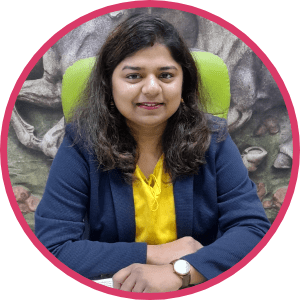 Dr Ankita Nigam, MS
Associate Consultant
---
MS Obs & Gynae (Gold Medallist). Dr Ankita Nigam has 3+ years of experience in IVF, Infertility and Gynaecology. She conducts and assists in OPD at our Indirapuram and Meerut centres. She actively assists IVF consultants in all procedures. She takes care of the management of various IVF, Infertility, Pregnancy care patients. She has done a special training in "Ultrasound Whole abdomen and Obstetrics & Gynaecology" from Thomas Jefferson University Philadelphia US.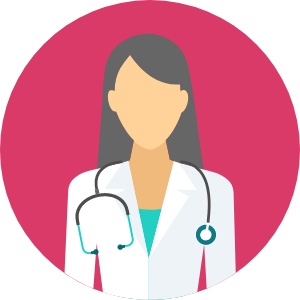 Dr. Rajeshwari Suthar
RMO
---
Dr Rajeshwari Suthar has 5+ years of experience in IVF & Infertility treatments. She actively assists our IVF consultants in OPDs. She is an excellent counsellor and patients are very comfortable with her. She has done BHMS from Hemchandracharya University, Gujarat in 2011.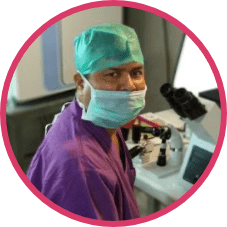 Paritosh Sarkar
Embryologist
---
He is a highly experienced and successful Embryologist with more than 10 years of experience in IVF. He has done M.Sc. in Biotechnology from MIMS, Jaipur. He has done more than 4000 IVFs and 3000+ ICSI cases till date.)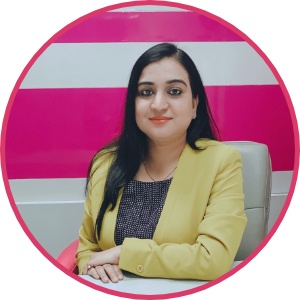 Ms. Nivedita Rai
Head Counsellor
---
MBA in HR from IMT Ghaziabad B.Ed, M.SC in psychology (pursuing). Nivedita Rai is our Head counsellor. She has been with Gunjan IVF World for the last 4.5 years. Her mission as a Head Counsellor is to bring happiness to all those who are unable to conceive. She makes them understand the various infertility treatments that we offer and help them throughout their journey to parenthood. She is a project Head of children welfare related projects of NGO Develop India Foundation and She is also a Reiki practitioner.