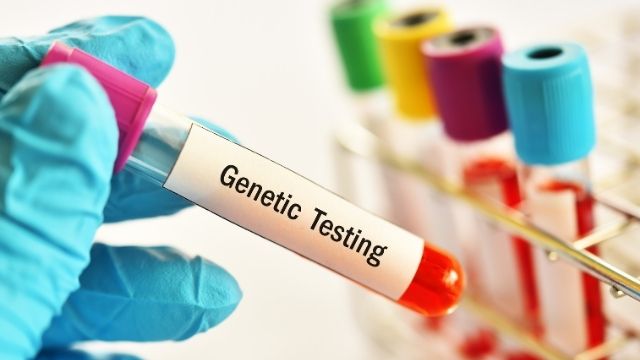 What is Genetic Testing?
DNA testing is another name of Genetic testing which helps in the identification of changes in DNA sequence or the structure of the chromosome. It helps with measuring the changes in genes like analysis of RNA because of gene expression or measuring specific protein output by biochemical analysis. The medical test which helps in identifying the changes in chromosome, proteins, and genes, is genetic testing.
The confirmation of the suspected genetic condition comes from the result of a genetic test, which also determines the chance of developing and passing any disorder in the future. In the current time, there are many such tests available and some are still developing.
Role of Genetic Testing
In the medical field, doctors recommend diagnosing genetic disorders through genetic testing. It helps them to predict the risks and also in gaining information that can help them in customizing medical treatment. Some also use this procedure to know about biological relatives like the mother and father of the child and the ancestry of the individual.
DNA paternity testing helps in this. This is also the same for the genetic testing of animals and plants and helps in gaining information about a selective breed.
Why is genetic testing done?
There are some reasons for doing genetic tests. These are as follows:
By doing this test, one gets to know if he has any genetic condition which can pass to your family. One can get to know about it before having the symptoms.
One can learn about the pregnancy which can have a genetic condition.
The genetic test can determine the genetic condition the person with symptoms is suffering from.
It also guides the prevention or treatment plan for cancer.
When you get to know about the problem properly, you can decide what is right and wrong for you.
Different types of genetic testing
A single genetic test cannot detect all the conditions of genes. The basis of it is the medical history of the family of an individual and the condition for which he is getting tested.
Single gene testing– It can test changes in one gene. Doctors recommend this test for the person who has symptoms of a specific condition or syndrome and her child as well. For example- sickle cell disease. They also use it for a known genetic mutation in a family.
Panel testing– It can test changes in several genes in one test. This is based on different kinds of medical conditions. This can have an association with the high chance of developing cancers like colorectal and breast cancer.
Large-scale genetic or genomic testing– Two different kinds of large-scale genetic tests are Whole-genome sequencing and Exome sequencing.
Whole-genome Sequencing: Genome tests the whole DNA of a person as it is the largest genetic test and the latter tests only the genes related to a medical condition. Doctors recommend these tests for people who have complex medical histories.
Exome Sequencing: The exome makes up only 1.5% of the whole human genome, however, all protein-coding genes are found in the exome. A large number of genetic disorders are related to mutations in protein-coding genes, most of the physicians and scientists that use sequencing technologies for diagnosing start with exome analysis. Exome sequencing and its analysis take less time as compared to whole-genome sequencing that too less than half the cost.
How you prepare
Knowing about the medical history of your family is important for doing genetic testing. Then, you need to visit a doctor to discuss medical history to learn about the risks. You can share your concerns about the genetic testing with the doctors and the rest depends on your test result.
You can discuss your decision about having genetic testing with your family. It will help you to understand your family's response after you test it. Every health insurance policy generally does not pay for this test. You need to consult your insurance provider to cover it with the policy.
Risks and Concerns
In general, there may be physical risks related to genetic tests. There is no risk in blood and cheek swabs. If one wants to do an amniocentesis or chorionic villus sampling, there is less than one percent risk of loss of pregnancy. It also includes concerns about family and emotions as to how everyone takes once they come to know about the condition. You should need to discuss all these risks with your genetic counsellor or doctor.
Results
The duration of receiving the test results mainly depends on the health care facility and it also depends on the type of test you are having. Before doing the tests, you need to discuss the expected time to get the result with your medical geneticist or genetic counselor.
Positive results
The positive result of genetic testing indicates the detection of the genetic change and the negative result indicates the test could not detect the mutated gene. The negative can reassure you that you do not have this disorder but cannot guarantee. There are variations in the appearance of genes that don't affect health. But it becomes tough sometimes in case of differentiating between harmful and harmless genes. These changes are variants of uncertain significance. For them, follow-up testing is necessary.
Conclusion
Various genetic tests exist throughout the years. The 1950s is the beginning of the early form of genetic testing. They used to take the count of chromosomes number per cell with the help of this process. Any difference in the expected chromosome number can cause some genetic conditions like monosomy X and trisomy 21. The development of chromosome banding which is a method of staining specific chromosome regions, allowed to analyze the structure and genetic disorder of chromosome.
Besides, genetic testing includes the fields of genomes and molecular genetics in case of identifying the changes of individual genes, single nucleotides, or genes' parts. National Institute of Health says that there are more than two thousand genetic conditions for which the tests are available.
Patient Testimonials
It's always the word of mouth that's the best advice

Abhishek Parashar
Hi, I and my wife Garima got married in 2013, and it's been 7.5 years since we had no children. We went to three-four doctors before visiting Gunjan IVF world. Then we went to Gunjan IVF center, where Doctor Gunjan ma'am guided us so friendly and she advised us to go for IVF. With their positive hands, we cracked in the first go and now we are blessed with twins. Especially, the team is too very cooperative they give you an environment which makes you feel very positive and comforting

Rohit Krishna Gupta
We started the treatment with Dr. Gunjan in the year 2018 when my wife had an ectopic pregnancy. The key thing in this relationship was that we trusted the doctor blindly and the doctor also put their best efforts to help us in getting the good news. Hope everything will go positively. Thank you, doctor. Last but not least, Mr. Gaurav, the COO of Dr. Gunjan Hospital, is the biggest reason to have this long association with the doctor and the treatment. Always got positive thoughts and suggestions from him and they helped a lot. Thank you, Gaurav Ji.

Ankush Tayal
Had a great experience with Dr. Gunjan. We visited the clinic as we had some queries regarding the conception process. Dr. Gunjan listened to the queries and answered all those with patience. And we had good news at the next consultation itself. Dr. Gunjan is very experienced, is soft-spoken, and very diligent with the process. Highly recommended!

Meenal Pandey
From the very depth of my heart, I would really love to thank my most excellent Dr. Gujan and her team whose guidance actually helped me a lot more than that I would like to give my gratitude to the most outstanding counselor (Ms. Nivedita) for all her counseling. It was actually possible with her help that I could take a perfect decision for my own self. Thank you for valuable counseling which actually provided inner strength to go for Gujan Mam. It's not been long that I have been attached to the clinic but it makes me feel like an extended family of mine.
Know the Expert before you visit our clinic
A team of Specialists working together as a team with a single Goal: Patient Satisfaction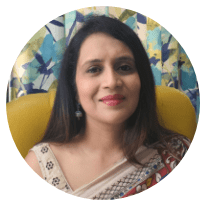 Dr. Gunjan Gupta Govil
MRCOG(UK), MD(Gynae) – Founder & Director
She is a Gynaecologist with specialization in IVF, Infertility & Laparoscopy specialist doctor and has close to 2 decades of experience in treating Infertility, performing Gynae Laparoscopy (Keyhole Surgeries) & Handing high risk Pregnancies. She is a noted speaker in National and International level conferences and has also chaired various sessions on Infertility
4.5

(267 Votes)

4.5

(261 Votes)

3.5

(199 Votes)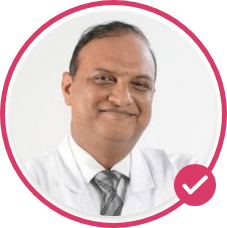 Dr. Pradyot Kumar
CEO
---
Dr. Pradyot Kumar is the CEO of Gunjan IVF World. He is a Neurosurgeon with specialization
(20+ years of experience)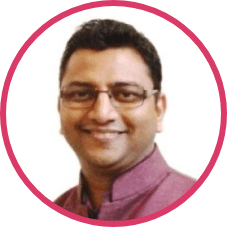 Mr. Gaurav Singhai
Co-Founder & COO
---
He has 15 years of Managerial Experience from various National & International Organizations like TCS, Fiserv & Sopra Steria. He has lived and worked with various MNCs in the US, UK, France & The Netherlands and gained immense experience and skills which he now contributes to Gunjan's IVF World assiduously.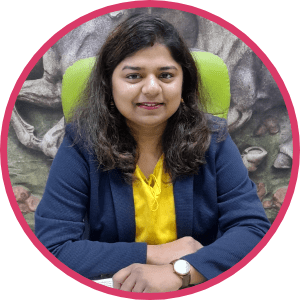 Dr Ankita Nigam, MS
Associate Consultant
---
MS Obs & Gynae (Gold Medallist). Dr Ankita Nigam has 3+ years of experience in IVF, Infertility and Gynaecology. She conducts and assists in OPD at our Indirapuram and Meerut centres. She actively assists IVF consultants in all procedures. She takes care of the management of various IVF, Infertility, Pregnancy care patients. She has done a special training in "Ultrasound Whole abdomen and Obstetrics & Gynaecology" from Thomas Jefferson University Philadelphia US.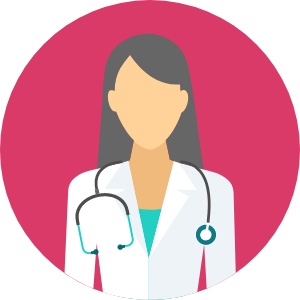 Dr. Rajeshwari Suthar
RMO
---
Dr Rajeshwari Suthar has 5+ years of experience in IVF & Infertility treatments. She actively assists our IVF consultants in OPDs. She is an excellent counsellor and patients are very comfortable with her. She has done BHMS from Hemchandracharya University, Gujarat in 2011.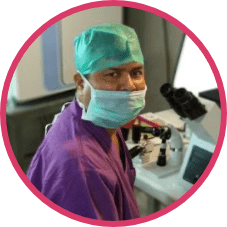 Paritosh Sarkar
Embryologist
---
He is a highly experienced and successful Embryologist with more than 10 years of experience in IVF. He has done M.Sc. in Biotechnology from MIMS, Jaipur. He has done more than 4000 IVFs and 3000+ ICSI cases till date.)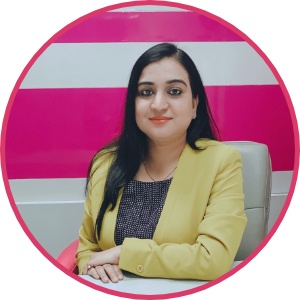 Ms. Nivedita Rai
Head Counsellor
---
MBA in HR from IMT Ghaziabad B.Ed, M.SC in psychology (pursuing). Nivedita Rai is our Head counsellor. She has been with Gunjan IVF World for the last 4.5 years. Her mission as a Head Counsellor is to bring happiness to all those who are unable to conceive. She makes them understand the various infertility treatments that we offer and help them throughout their journey to parenthood. She is a project Head of children welfare related projects of NGO Develop India Foundation and She is also a Reiki practitioner.