What is Male Infertility?
Male infertility is a condition where due to some underlying health condition, a man is not able to make her wife pregnant. These underlying conditions are infertility problems that reduce the chances of normal pregnancy. There are various causes behind male infertility like low sperm count, no sperm count, poor sperm production, some environmental factors, etc. The exact infertility problem in a male is diagnosed with a procedure called workup of male infertility.
These tests include some information on medical history, physical examination, and tests. These tests then rule out if there is an infertility problem in a male.
Everything You Need to Know About Male Infertility Workup
Workup for male infertility
Male infertility is also one of the major reasons where a couple is facing difficulties in having a child. Male factor infertility is a cause of infertility in 40% of couples. Workup of male infertility includes an evaluation of the male partner to know the exact issue that is causing problems.
Workup of male infertility is like that of a female that includes some tests and investigations that rule out the exact fertility issue in a male partner. This evaluation is minimal and includes only the detailed reproductive history and semen analysis.
Steps of Infertility workup for a male
We evaluate the total evaluation of male infertility by three major steps, which are:
Medical History
The key factors in the medical history will include information on reproductive history, medications, surgical and medical history as well. This also includes the details of lifestyle, family history, or information about any past illnesses or infections. Your doctor will look out for certain things like:
Frequency and timing of coitus or intercourse.
Any signs of sexual dysfunction, including ejaculation or erectile issues.
Duration of infertility
Prior fertility
Any childhood illness and its developmental history
Any systemic medical illness.
Some previous surgery (eg, cryptorchidism with or without surgery)
Any medication consumption including anabolic steroids and supplements (eg, testosterone), or for allergies.
Sexual history, along with sexually transmitted infections.
Exposure to gonadal trauma or toxins.
Semen Analysis
Semen analysis is the essential step of a man's infertility evaluation. It tells us about the severity of the male infertility factor. Semen analysis is the quantitative evaluation of sperm parameters done under a high magnification microscope. Two to five days of abstinence is optimal before doing semen analysis. This way it ensures the best results.
Ideally, the semen sample is obtained by masturbation in the laboratory collection room. But on the other hand, semen collection at home is also possible if we transport the sample to body temperature for evaluation within 30 minutes. If there are abnormalities on semen analysis, repeat testing and further investigation should be done.
Semen analysis tells us a lot about the semen volume, sperm concentration in it, sperms' motility and morphology. Once the semen analysis is done, your doctor can conclude after seeing the reports.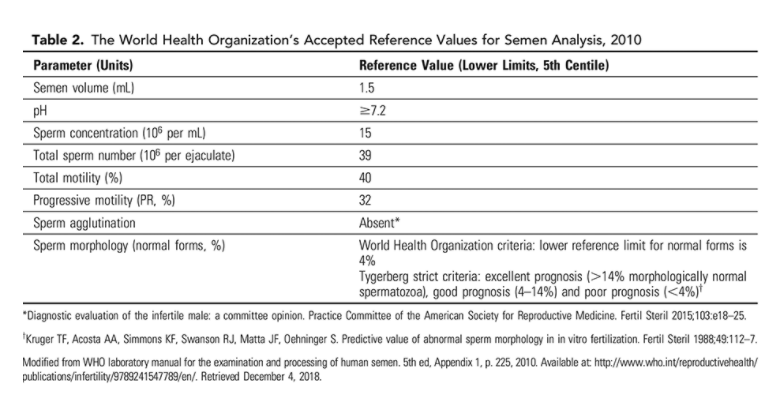 Specialized Test For evaluation Of Male Infertility
There are certain specialized tests that may be offered in specific cases of recurrent miscarriages or repeated IVF failures or severe oligospermia depending on clinicians discretion:
DNA fragmentation Index
Karyotyping
Y chromosome microdeletion testing
Cystic Fibrosis Gene Testing
Unexplained Infertility
Unexplained infertility may be diagnosed in as many as 20 to 30% of infertile couples. Unexplained infertility occurs when the definition of infertility is met, the basic infertility evaluation is performed, and all the test results are normal. At a minimum, these patients should have evidence of ovulation, tubal potency, and a normal semen analysis.
Patient Testimonials
It's always the word of mouth that's the best advice

Abhishek Parashar
Hi, I and my wife Garima got married in 2013, and it's been 7.5 years since we had no children. We went to three-four doctors before visiting Gunjan IVF world. Then we went to Gunjan IVF center, where Doctor Gunjan ma'am guided us so friendly and she advised us to go for IVF. With their positive hands, we cracked in the first go and now we are blessed with twins. Especially, the team is too very cooperative they give you an environment which makes you feel very positive and comforting

Rohit Krishna Gupta
We started the treatment with Dr. Gunjan in the year 2018 when my wife had an ectopic pregnancy. The key thing in this relationship was that we trusted the doctor blindly and the doctor also put their best efforts to help us in getting the good news. Hope everything will go positively. Thank you, doctor. Last but not least, Mr. Gaurav, the COO of Dr. Gunjan Hospital, is the biggest reason to have this long association with the doctor and the treatment. Always got positive thoughts and suggestions from him and they helped a lot. Thank you, Gaurav Ji.

Ankush Tayal
Had a great experience with Dr. Gunjan. We visited the clinic as we had some queries regarding the conception process. Dr. Gunjan listened to the queries and answered all those with patience. And we had good news at the next consultation itself. Dr. Gunjan is very experienced, is soft-spoken, and very diligent with the process. Highly recommended!

Meenal Pandey
From the very depth of my heart, I would really love to thank my most excellent Dr. Gujan and her team whose guidance actually helped me a lot more than that I would like to give my gratitude to the most outstanding counselor (Ms. Nivedita) for all her counseling. It was actually possible with her help that I could take a perfect decision for my own self. Thank you for valuable counseling which actually provided inner strength to go for Gujan Mam. It's not been long that I have been attached to the clinic but it makes me feel like an extended family of mine.
Know the Expert before you visit our clinic
A team of Specialists working together as a team with a single Goal: Patient Satisfaction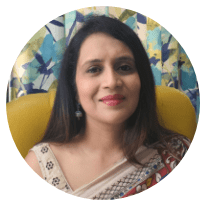 Dr. Gunjan Gupta Govil
MRCOG(UK), MD(Gynae) – Founder & Director
She is a Gynaecologist with specialization in IVF, Infertility & Laparoscopy specialist doctor and has close to 2 decades of experience in treating Infertility, performing Gynae Laparoscopy (Keyhole Surgeries) & Handing high risk Pregnancies. She is a noted speaker in National and International level conferences and has also chaired various sessions on Infertility
4.5

(267 Votes)

4.5

(261 Votes)

3.5

(199 Votes)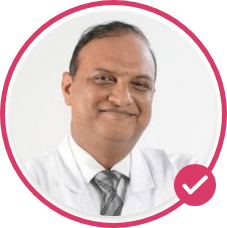 Dr. Pradyot Kumar
CEO
---
Dr. Pradyot Kumar is the CEO of Gunjan IVF World. He is a Neurosurgeon with specialization
(20+ years of experience)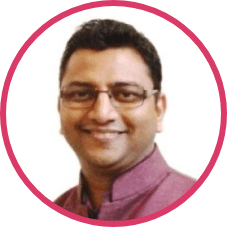 Mr. Gaurav Singhai
Co-Founder & COO
---
He has 15 years of Managerial Experience from various National & International Organizations like TCS, Fiserv & Sopra Steria. He has lived and worked with various MNCs in the US, UK, France & The Netherlands and gained immense experience and skills which he now contributes to Gunjan's IVF World assiduously.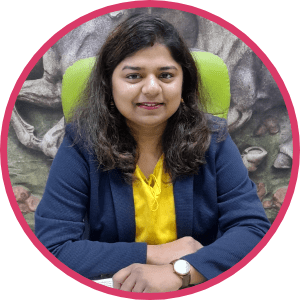 Dr Ankita Nigam, MS
Associate Consultant
---
MS Obs & Gynae (Gold Medallist). Dr Ankita Nigam has 3+ years of experience in IVF, Infertility and Gynaecology. She conducts and assists in OPD at our Indirapuram and Meerut centres. She actively assists IVF consultants in all procedures. She takes care of the management of various IVF, Infertility, Pregnancy care patients. She has done a special training in "Ultrasound Whole abdomen and Obstetrics & Gynaecology" from Thomas Jefferson University Philadelphia US.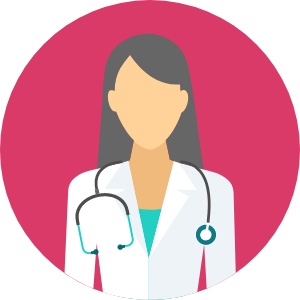 Dr. Rajeshwari Suthar
RMO
---
Dr Rajeshwari Suthar has 5+ years of experience in IVF & Infertility treatments. She actively assists our IVF consultants in OPDs. She is an excellent counsellor and patients are very comfortable with her. She has done BHMS from Hemchandracharya University, Gujarat in 2011.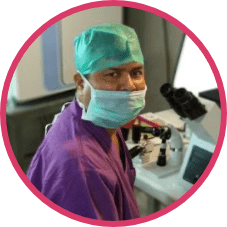 Paritosh Sarkar
Embryologist
---
He is a highly experienced and successful Embryologist with more than 10 years of experience in IVF. He has done M.Sc. in Biotechnology from MIMS, Jaipur. He has done more than 4000 IVFs and 3000+ ICSI cases till date.)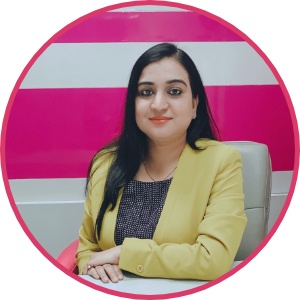 Ms. Nivedita Rai
Head Counsellor
---
MBA in HR from IMT Ghaziabad B.Ed, M.SC in psychology (pursuing). Nivedita Rai is our Head counsellor. She has been with Gunjan IVF World for the last 4.5 years. Her mission as a Head Counsellor is to bring happiness to all those who are unable to conceive. She makes them understand the various infertility treatments that we offer and help them throughout their journey to parenthood. She is a project Head of children welfare related projects of NGO Develop India Foundation and She is also a Reiki practitioner.