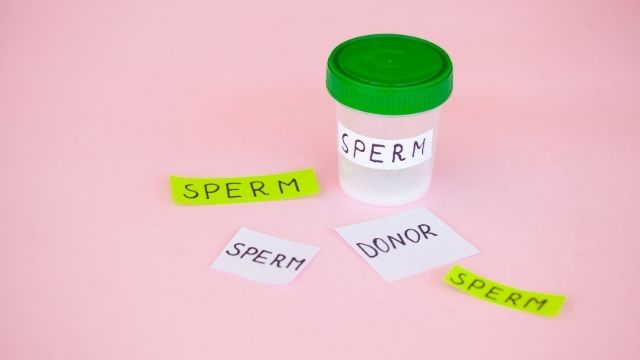 What is Egg and sperm donor program?
Nowadays, if you decide to go for a donor program, you can face problems or difficulties in finding a trusted sperm bank and donor. Fertility Centres that conduct donor programs help people with the inability to become parents naturally. It is a part of fertility treatment which includes sperm donation and egg donation.
There are several reasons behind choosing the donor sperm or egg for use. Sometimes, people choose this process to avoid the transfer of the genetic disease to the child. Other than this, some couples who are lesbian or a single mother, also opt for this. The men who cannot provide the sample of sperm for the process of in vitro fertilization (IVF) or intrauterine insemination (IUI), can take the advantage of sperm donation.
What is third-party reproduction?
Third-party reproduction involves any other person other than the couple or single parent who plans to raise the child. In this process, some people donate sperms or eggs or embryos and someone else carries the pregnancy. It also involves the process of surrogacy in which one woman is a carrier of pregnancy and another woman provides an egg to the carrier of the baby.
What is egg donation?
The report of the first pregnancy from egg donation came in 1984. It helped many people who were struggling to get pregnant. When the intended parents donate eggs and sperm together, they can have a link to the child genetically. The egg is necessary for the process of in vitro fertilization(IVF). In the case of Egg Donor, a woman donates eggs and after fertilizing them in the laboratory, doctors transfer them into the uterus of the intended mother.
Steps for the donation of egg, are:
First, you need to find an egg donor who can be known or an unknown person to the intended parents.
To stimulate the ovaries, the donor needs to take hormonal injections that help in the production of eggs.
They collect the sperm from the male partner of the recipient that is the intended father or unknown donor.
To establish a successful pregnancy, doctors transfer the chosen embryo to the womb of the carrier woman (Intended mother)
Depending on the circumstances, the intended mother or another woman ( in the case of surrogacy) can be the carrier of pregnancy.
What is sperm donation?
In the procedure of sperm donation, the men donate their sperm. It can help his female partner if she is getting pregnant with in vitro fertilization or IUI ( intrauterine insemination) process. Other than this, the lesbian couple and a single woman who are interested to have a child can find this helpful to fulfill their dreams of becoming parents.
In the last 10 years, the use of donor sperm has decreased as ICSI is been used as a widespread treatment for male infertility. The process of ICSI or artificial donor insemination is done exclusively with frozen sperms. The current guidelines suggest that sperm should be quarantined for at least six months before using it.
When is there a need for egg and sperm donation?
Different people can take help from egg or sperm donation for different reasons.
The need for egg donation:
The conditions that indicate the need to use third-party oocytes include:
1.Women with non-functioning ovaries
Premature ovarian failure
Ovarian is absent
Both ovaries have been surgically removed
Sequelae of cancer chemotherapy
Menopause
2. Women with functioning ovaries
Risk of inheritable genetic disease in children
Poor quality eggs that lead to multiple failed IVF attempts in the past
Inaccessible ovaries
The success rates of egg or oocyte donation depend on various factors but are generally independent of the age of the recipient. The major risk for the donor egg program is multiple pregnancies.
The need for sperm donation:
The conditions that indicate the need to use third-party sperm include:
Obstructive and non-obstructive azoospermia or no sperm count which may be congenital or acquired.
Severe oligospermia that is low sperm count and poor mobility or shape of the sperms
Ejaculatory dysfunction
Risk of inheritable genetic disease in children
If the female is Rh-sensitized but the male is Rh-positive.
For a single woman or lady parent who desires a pregnancy but doesn't have a male partner
The ICMR guidelines have stated that the age of the donors should be between 21 to 45 years along with his normal semen analysis report.
Evaluation of donors
The basis of selection and Screening of oocyte or egg donors according to the Indian Council of Medical Research (ICMR)depends on:
That a donor should be healthy, well-screened, and should be between 21 – 35 years.
It is necessary to record all the relevant information of the donor, such as his age, height, weight, blood group, educational qualifications, profession, the color of the skin and the eyes, etc
The doctor should know the detailed history of the donor to rule out any hereditary disease and in order to exclude donors who might be at high risk for HIV, or sexually transmitted infections, or other infections that can transfer via gamete donation.
The doctor should also do all basic investigations that must include genetic karyotyping and hemoglobin electrophoresis to rule out any conditions such as thalassemia, etc.
Psychological evaluation and counseling for the egg donor and her partner should be done. In cases that involve known donors, this counseling should be given to the donor and her partner, as well as to the recipient and her partner.
The donor must be made clear that the offspring will not know anything about her identity.
Preparation of egg retrieval
To stimulate the development of multiple eggs, doctors prescribe hormonal medications to the donor to retrieve multiple eggs from the ovaries of the donors. The recommended medicines are recombinant follicle-stimulating hormone (r-FSH), human menopausal gonadotropin (hMG), and FSH (nonrecombinant). Thus the process is controlled ovarian stimulation.
The measurement of hormone levels and ultrasound monitoring helps in monitoring the development of the eggs. To prevent the donor from spontaneous ovulation, they use gonadotropin-releasing hormone antagonist (GnRH-ant) or gonadotropin-releasing hormone agonist (GnRH-a). When egg development has been achieved, a trigger injection is given to allow the eggs to mature. After which the egg retrieval is done under anesthesia under ultrasound guidance. After this, the egg donor has no role to play.
Recipient uterine preparation:
Doctor check for a normal uterine cavity by means of a hysteroscopy or ultrasound hysterography. Also, all the recipients should undergo a preparatory cycle in order to measure the endometrial response to exogenous estradiol. The doctors try to synchronize the recipient's cycle with the donor cycle by using standard oral contraceptive pills. On the second day of the menstrual cycle, estrogen supplementation is given for endometrial preparation and once it becomes ready, progesterone supplementation is given and the embryo transfer is planned accordingly.
Embryo Donation
Now, if there are extra embryos, either frozen or fresh, can be donated by the couples after successfully conceiving through IVF. The most common embryo donors are the couples that have successfully conceived and now wish to donate their embryos to help other infertile couples. This is also recommended to couples in which the male partner has some primary germ cell failure or inheritable genetic abnormality.
Surrogacy
Gestational surrogacy also known as full surrogacy or IVF surrogacy is a surrogacy option that can also involve embryo donation. In this surrogacy, an individual becomes a uterine carrier where the embryos created by the intended parents are transferred for pregnancy. The gestational surrogate mother has no genetic link to the baby she is carrying. Despite the requirement for in vitro fertilization (IVF) to create embryos, the utilization of a gestational surrogate, legally, is less risky as she is genetically not related. And after this procedure, if implantation happens successfully, then according to a contract agreement, the surrogate woman will carry the pregnancy till the term in the normal course of events.
When is surrogacy needed?
Surrogacy may be required in cases like:
Absent or congenitally abnormal uterus
Absence of a uterus due to surgery
Damaged uterus due to severe Asherman's syndrome or intrauterine adhesions
Recurrent implantation failure
Recurrent miscarriage
Women with a medical contraindication to pregnancy such as severe diabetes or heart or kidney disease.
Gestational surrogates or a surrogate mother can be a relative or a friend of the intended parents who wish or volunteer to carry a pregnancy for them. Alternatively, gestational surrogates can be identified through agencies that (10) specialize in recruiting women to become surrogates.
Rates of pregnancy with egg and sperm donation
For egg donation, the pregnancy rate depends on several factors. According to the Society for Assisted Reproductive Technology (SART), the rate of success was 46.2% of the average live-birth rate per egg-donation cycle across all programs of egg donation. Multiple gestations are the major risk for egg donation. They limited the number of embryo transfers to lower the risk of multiple gestations. With the 21 to 35 aged donors, most programs limit embryo transfer to transferring a single high-quality embryo known as elective single-embryo transfer (eSET).
Conclusion
Many couples fulfill their dream regarding getting a child by third-party reproduction. They design the comprehensive nature of the screening and counseling to fulfill the need of all the parties. Because of using third-party reproduction, they continue to understand the moral, ethical, and legal issues. According to reproductive law, the MHPs, physicians, and attorneys help people to fulfill their dreams of getting a child.
Patient Testimonials
It's always the word of mouth that's the best advice

Abhishek Parashar
Hi, I and my wife Garima got married in 2013, and it's been 7.5 years since we had no children. We went to three-four doctors before visiting Gunjan IVF world. Then we went to Gunjan IVF center, where Doctor Gunjan ma'am guided us so friendly and she advised us to go for IVF. With their positive hands, we cracked in the first go and now we are blessed with twins. Especially, the team is too very cooperative they give you an environment which makes you feel very positive and comforting

Rohit Krishna Gupta
We started the treatment with Dr. Gunjan in the year 2018 when my wife had an ectopic pregnancy. The key thing in this relationship was that we trusted the doctor blindly and the doctor also put their best efforts to help us in getting the good news. Hope everything will go positively. Thank you, doctor. Last but not least, Mr. Gaurav, the COO of Dr. Gunjan Hospital, is the biggest reason to have this long association with the doctor and the treatment. Always got positive thoughts and suggestions from him and they helped a lot. Thank you, Gaurav Ji.

Ankush Tayal
Had a great experience with Dr. Gunjan. We visited the clinic as we had some queries regarding the conception process. Dr. Gunjan listened to the queries and answered all those with patience. And we had good news at the next consultation itself. Dr. Gunjan is very experienced, is soft-spoken, and very diligent with the process. Highly recommended!

Meenal Pandey
From the very depth of my heart, I would really love to thank my most excellent Dr. Gujan and her team whose guidance actually helped me a lot more than that I would like to give my gratitude to the most outstanding counselor (Ms. Nivedita) for all her counseling. It was actually possible with her help that I could take a perfect decision for my own self. Thank you for valuable counseling which actually provided inner strength to go for Gujan Mam. It's not been long that I have been attached to the clinic but it makes me feel like an extended family of mine.
Know the Expert before you visit our clinic
A team of Specialists working together as a team with a single Goal: Patient Satisfaction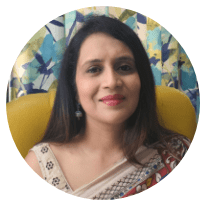 Dr. Gunjan Gupta Govil
MRCOG(UK), MD(Gynae) – Founder & Director
She is a Gynaecologist with specialization in IVF, Infertility & Laparoscopy specialist doctor and has close to 2 decades of experience in treating Infertility, performing Gynae Laparoscopy (Keyhole Surgeries) & Handing high risk Pregnancies. She is a noted speaker in National and International level conferences and has also chaired various sessions on Infertility
4.5

(267 Votes)

4.5

(261 Votes)

3.5

(199 Votes)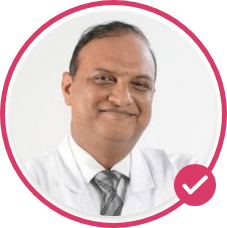 Dr. Pradyot Kumar
CEO
---
Dr. Pradyot Kumar is the CEO of Gunjan IVF World. He is a Neurosurgeon with specialization
(20+ years of experience)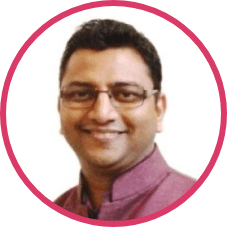 Mr. Gaurav Singhai
Co-Founder & COO
---
He has 15 years of Managerial Experience from various National & International Organizations like TCS, Fiserv & Sopra Steria. He has lived and worked with various MNCs in the US, UK, France & The Netherlands and gained immense experience and skills which he now contributes to Gunjan's IVF World assiduously.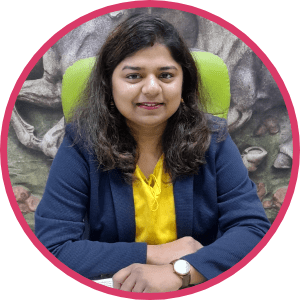 Dr Ankita Nigam, MS
Associate Consultant
---
MS Obs & Gynae (Gold Medallist). Dr Ankita Nigam has 3+ years of experience in IVF, Infertility and Gynaecology. She conducts and assists in OPD at our Indirapuram and Meerut centres. She actively assists IVF consultants in all procedures. She takes care of the management of various IVF, Infertility, Pregnancy care patients. She has done a special training in "Ultrasound Whole abdomen and Obstetrics & Gynaecology" from Thomas Jefferson University Philadelphia US.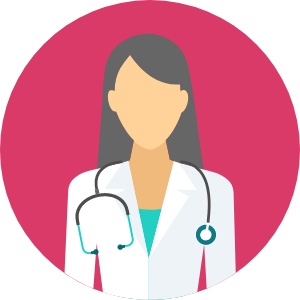 Dr. Rajeshwari Suthar
RMO
---
Dr Rajeshwari Suthar has 5+ years of experience in IVF & Infertility treatments. She actively assists our IVF consultants in OPDs. She is an excellent counsellor and patients are very comfortable with her. She has done BHMS from Hemchandracharya University, Gujarat in 2011.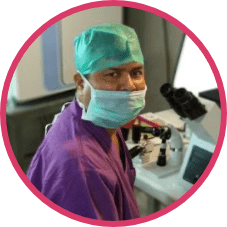 Paritosh Sarkar
Embryologist
---
He is a highly experienced and successful Embryologist with more than 10 years of experience in IVF. He has done M.Sc. in Biotechnology from MIMS, Jaipur. He has done more than 4000 IVFs and 3000+ ICSI cases till date.)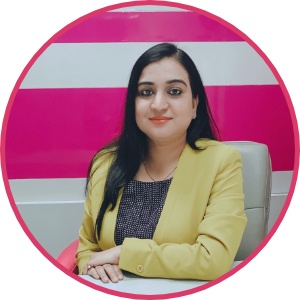 Ms. Nivedita Rai
Head Counsellor
---
MBA in HR from IMT Ghaziabad B.Ed, M.SC in psychology (pursuing). Nivedita Rai is our Head counsellor. She has been with Gunjan IVF World for the last 4.5 years. Her mission as a Head Counsellor is to bring happiness to all those who are unable to conceive. She makes them understand the various infertility treatments that we offer and help them throughout their journey to parenthood. She is a project Head of children welfare related projects of NGO Develop India Foundation and She is also a Reiki practitioner.