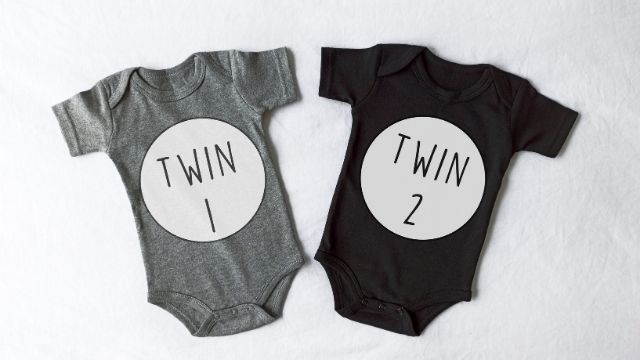 Twin Pregnancy in Ivf
Multiple pregnancies customarily happen when more than one egg is impregnated and implanted in the uterus and it also happens in cases of IVF- InVitro Fertilization. The incidence of Multiple pregnancies is about 2 percent but increases to 20 to 25 % in cases of IVF as per HEFA ( Human Fertilization and Embryology Authority).
Fraternal twins
This is known as fraternal twinning. Fraternal multiples are siblings that are conceived at the same time. They have a separate placenta and amniotic sac and are known as Dizygotic and diamniotic. Fraternal multiples can be non-identical twins, who may be of the same or different sex, and may or may not be similar looking just like normal siblings. Practically they are two siblings born at the same time.
Identical twins:
When one egg is fertilized and divides into two or more embryos, it produces Identical twinning. Identical twins look similar and are of the same sex that is either all boys or all girls. There is no possibility of having a boy and a girl at the same time. Genetically identicals are formed in identical twinning.
However, these children don't have the same personalities and are distinct individuals. Identical multiples often comprise commonly shared placenta with separate amniotic sacs. Identical twins infrequently share one placenta and a single amniotic sac.
Management of multiple pregnancies
A fixed set of management for multiple pregnancies will be determined by your physician based on:
Your pregnancy's overall health.
Medical history.
The number of fetuses.
Expectations for the course of the pregnancy.
Management of multiple pregnancies may also comprise the following:
Increase in nutrition– Mothers carrying two or more fetuses need more calories. An adequate amount of protein and other nutrients such as iron is required. More frequent prenatal visits are advised. Multiple pregnancies have a higher risk of complications. More frequent visits may help detect complications in the early-stage, enough for essential treatment or management. The mother's nutritional status and weight should also be monitored more closely during pregnancy.
Referrals– Referral to a maternal-fetal medicine specialist, if there is any special testing or ultrasound evaluation. Through this visit, you can also coordinate with the specialist to manage the complications.
Increased rest– Few women may also need bedrest during multiple pregnancies if she develops pregnancy complications or is at risk of prematurity either at home or in the hospital, depending on pregnancy complications or the number of fetuses.
Maternal and fetal testing– To monitor the fetuses' health, testing is needed, especially if there are pregnancy complications. Regular and more frequent follow-ups are required. Regular ultrasounds to monitor the growth and doppler blood flow of the twins will be required.
Tocolytic medications– If preterm labor occurs, it is needed to help slow or stop contractions especially till corticosteroid cover is given for lung maturity. Medication to stop contractions is given orally or intravenously. Available drugs are Atosiban (Oxytocin antagonist ) and Nifedipine ( Calcium Channel Blocker) for controlling uterine contractions. Magnesium sulfate is used for neuroprotection the babies especially if prematurity at less than 32 weeks.
Corticosteroid medications– Corticosteroid medications help to mature the lungs of the fetus. Lung Immaturity is a major problem with premature fetuses. Commonly used is Betamethasone 12mg intramuscular and repeat dose after 24 hours. It has been seen that babies born 48 hours after betamethasone dose have fewer chances of NICU Stay and less ventilatory support.
Cervical cerclage– Cerclage is a procedure used to place a suture or Mersilene tape on the cervical opening like a tourniquet. It is used for women with an incompetent cervix. This is a condition in which the cervix is physically weak and opens up under the weight of developing fetuses before full term is achieved. When the cervix is unable to stay closed during pregnancy, this procedure is followed up. Some women in early pregnancy with higher-order multiples may require cerclage. Prophylactic cervical cerclage can be offered to females with multiple pregnancies especially in cases of IVF pregnancy if there is a history of early pregnancy loss due to cervical incompetence or who have uterine anomalies.
How are multiple pregnancies delivered?
There is a higher risk when multiple pregnancies delivered naturally vaginally especially if the first twin is not a cephalic presentation. There is increased chances of Caesarian delivery in case of multiple pregnancies.
An early sign of multiple pregnancies
You can't guess whether it is a normal pregnancy or multiple pregnancies unless you go for a diagnosis. The early sign and symptoms of multiple pregnancies are similar to a normal pregnancy.
Symptoms of twins during pregnancy
These are the most common symptoms of multiple pregnancies:
Uterus gets more extensive than expected.
Increased morning sickness.
Increased appetite.
Excessive weight gain, especially in early pregnancy.
Fetal movements felt in different parts of the abdomen at the same time
Causes of multiple pregnancies
There are many factors that are related to having multiple pregnancies. Some of the naturally occurring elements include the following:
Heredity– The chances for twins get higher when it is in the gene.
Older age– It is seen that women over the age of 30 have high chances of multiple conceptions. As a result of delaying childbearing until later in life, there is a high probability for twins.
High parity– The is a high chance for multiple pregnancies if you have more than one pregnancy history. It increases the chances of having multiples.
Assisted Reproductive Techniques
In vitro fertilization (IVF) and other techniques often use ovulation-stimulating medications that lead to increased chances of multiple pregnancies due to multi follicular development. Either multiple eggs developed or multiple embryos transferred in the uterus during IVF which leads to increased chances of multiple pregnancies.
Risk of multiple pregnancies
The risks of multiple pregnancies are:
Preterm labor and birth– Over 60% of twins born are born prematurely and 12% of them are born before 32 weeks of pregnancy. The higher the number of the fetus, the greater the risk for early delivery.
Gestational hypertension Or Preeclampsia – Women with multiple fetuses develop high blood pressure. This condition often evolves in earlier weeks of pregnancy and is more critical than a normal pregnancy with one baby. It can also increase the prospect of placental abruption that is early detachment of the placenta.
Gestational Diabetes: Chances of pregnancy-induced diabetes is higher in multiple pregnancies because of increased levels of pregnancy hormones which promote diabetogenic changes.
Anemia: Women with multiple pregnancies have higher chances of suffering from anemia because of increased nutritional requirements.
Caesarian Section: With multiple pregnancies, there is an Increased incidence of Caesarian Delivery.
Intrauterine Growth Restriction: Baby weight and growth may be restricted in case of multiple pregnancies.
Twin to Twin Transfusion Syndrome: Uncommon complication where one twin becomes swollen and the other shrinks leading to serious condition for the babies. It is seen in the cases with Identical Twins.
Congenital disabilities– Twice the risk of congenital abnormalities, including neural tube defects such as spina bifida, gastrointestinal, and heart abnormalities.
Diagnosis of multiple pregnancies
Diagnosis of multiple pregnancies is mostly made in the early stages, mainly if reproductive technologies have been used. Physical examination, diagnosis may be made by:
Pregnancy blood testing– This blood testing is mostly done if there are high levels of human chorionic gonadotrophin (hCG),
Alpha-fetoprotein– When more than one fetus is making the protein levels of a protein are discharged by the fetal liver and found in the mother's blood may be high.
Ultrasound– Transvaginal sonography is helpful in early diagnosis and confirmation of twin pregnancies where twin pregnancy sacs can be identified as early as 5 weeks gestation.
Prevention of multiple pregnancies
Multiple pregnancies can be minimized by single embryo transfer when performing in vitro fertilization.
What if I want a twin pregnancy:
The relation between IVF procedure and twins is easily understood. We also need to know that couples opting for IVF treatment consider having multiple babies due to a variety of reasons including:
Older maternity age.
IVF is an expensive affair, many couples are skeptical regarding the success of single embryo transfer and future funds. Hence such couples prefer to transfer multiple embryos at a time.
Some look for IVF to conceive twin babies in IVF.
It is important for you to discuss multiple pregnancies with your expert. She'll be able to counsel you with the pros-cons, risks, and benefits of IVF twins. One needs to understand that having twins is not a bed of roses and can have significant difficulties with it. There are significant innovations that can help you to avoid multiple pregnancies at Gunjan IVF World. And Also if interested in twins you can discuss in detail with or fertility expert who can guide you to make an informed decision.
Call us at +91 9990044555 or mail us at [email protected] or book an online appointment with our doctor Dr. Gunjan Gupta.
Patient Testimonials
It's always the word of mouth that's the best advice

Abhishek Parashar
Hi, I and my wife Garima got married in 2013, and it's been 7.5 years since we had no children. We went to three-four doctors before visiting Gunjan IVF world. Then we went to Gunjan IVF center, where Doctor Gunjan ma'am guided us so friendly and she advised us to go for IVF. With their positive hands, we cracked in the first go and now we are blessed with twins. Especially, the team is too very cooperative they give you an environment which makes you feel very positive and comforting

Rohit Krishna Gupta
We started the treatment with Dr. Gunjan in the year 2018 when my wife had an ectopic pregnancy. The key thing in this relationship was that we trusted the doctor blindly and the doctor also put their best efforts to help us in getting the good news. Hope everything will go positively. Thank you, doctor. Last but not least, Mr. Gaurav, the COO of Dr. Gunjan Hospital, is the biggest reason to have this long association with the doctor and the treatment. Always got positive thoughts and suggestions from him and they helped a lot. Thank you, Gaurav Ji.

Ankush Tayal
Had a great experience with Dr. Gunjan. We visited the clinic as we had some queries regarding the conception process. Dr. Gunjan listened to the queries and answered all those with patience. And we had good news at the next consultation itself. Dr. Gunjan is very experienced, is soft-spoken, and very diligent with the process. Highly recommended!

Meenal Pandey
From the very depth of my heart, I would really love to thank my most excellent Dr. Gujan and her team whose guidance actually helped me a lot more than that I would like to give my gratitude to the most outstanding counselor (Ms. Nivedita) for all her counseling. It was actually possible with her help that I could take a perfect decision for my own self. Thank you for valuable counseling which actually provided inner strength to go for Gujan Mam. It's not been long that I have been attached to the clinic but it makes me feel like an extended family of mine.
Published On: 29th Aug
"Age is Just A Number" Pregnancy After 40 IVF Success Stories in Hindi
Published On: 29th Aug
"Age is Just A Number" Pregnancy After 40 IVF Success Stories in Hindi
Know the Expert before you visit our clinic
A team of Specialists working together as a team with a single Goal: Patient Satisfaction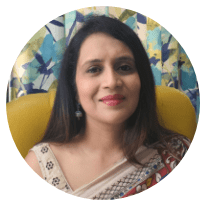 Dr. Gunjan Gupta Govil
MRCOG(UK), MD(Gynae) – Founder & Director
She is a Gynaecologist with specialization in IVF, Infertility & Laparoscopy specialist doctor and has close to 2 decades of experience in treating Infertility, performing Gynae Laparoscopy (Keyhole Surgeries) & Handing high risk Pregnancies. She is a noted speaker in National and International level conferences and has also chaired various sessions on Infertility
4.5

(267 Votes)

4.5

(261 Votes)

3.5

(199 Votes)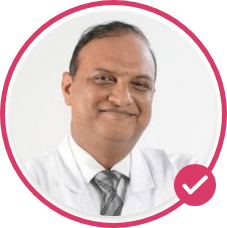 Dr. Pradyot Kumar
CEO
---
Dr. Pradyot Kumar is the CEO of Gunjan IVF World. He is a Neurosurgeon with specialization
(20+ years of experience)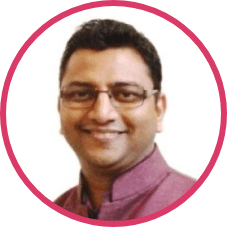 Mr. Gaurav Singhai
Co-Founder & COO
---
He has 15 years of Managerial Experience from various National & International Organizations like TCS, Fiserv & Sopra Steria. He has lived and worked with various MNCs in the US, UK, France & The Netherlands and gained immense experience and skills which he now contributes to Gunjan's IVF World assiduously.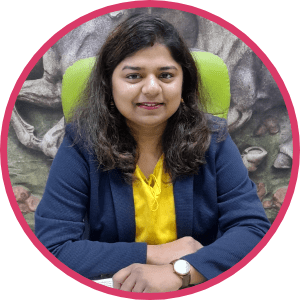 Dr Ankita Nigam, MS
Associate Consultant
---
MS Obs & Gynae (Gold Medallist). Dr Ankita Nigam has 3+ years of experience in IVF, Infertility and Gynaecology. She conducts and assists in OPD at our Indirapuram and Meerut centres. She actively assists IVF consultants in all procedures. She takes care of the management of various IVF, Infertility, Pregnancy care patients. She has done a special training in "Ultrasound Whole abdomen and Obstetrics & Gynaecology" from Thomas Jefferson University Philadelphia US.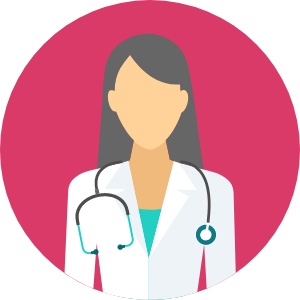 Dr. Rajeshwari Suthar
RMO
---
Dr Rajeshwari Suthar has 5+ years of experience in IVF & Infertility treatments. She actively assists our IVF consultants in OPDs. She is an excellent counsellor and patients are very comfortable with her. She has done BHMS from Hemchandracharya University, Gujarat in 2011.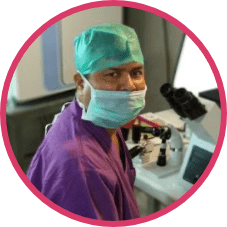 Paritosh Sarkar
Embryologist
---
He is a highly experienced and successful Embryologist with more than 10 years of experience in IVF. He has done M.Sc. in Biotechnology from MIMS, Jaipur. He has done more than 4000 IVFs and 3000+ ICSI cases till date.)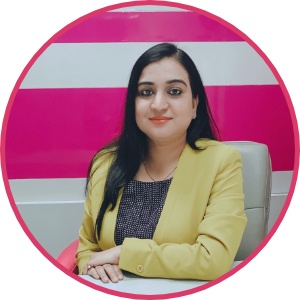 Ms. Nivedita Rai
Head Counsellor
---
MBA in HR from IMT Ghaziabad B.Ed, M.SC in psychology (pursuing). Nivedita Rai is our Head counsellor. She has been with Gunjan IVF World for the last 4.5 years. Her mission as a Head Counsellor is to bring happiness to all those who are unable to conceive. She makes them understand the various infertility treatments that we offer and help them throughout their journey to parenthood. She is a project Head of children welfare related projects of NGO Develop India Foundation and She is also a Reiki practitioner.