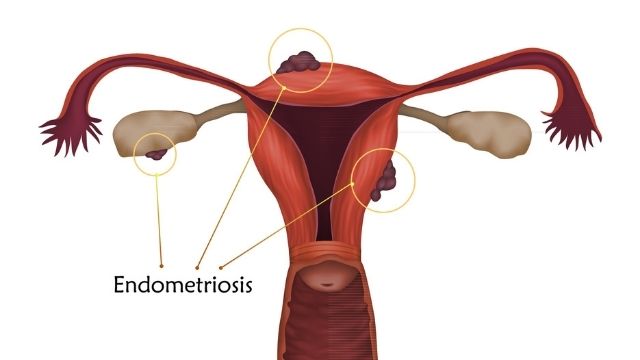 What is endometriosis?
Endometriosis is a painful condition that involves ovaries, fallopian tubes and tissue lining the pelvis of women. In the case of endometriosis, the tissue which lines inside the uterus known as the endometrium is found on organs outside it. In very rare scenarios, we get to see the spreading of endometrial tissue beyond the pelvis.
In the case of endometriosis, the endometrial-like tissue thickens, breaks down and causes bleeding when the menstrual cycle starts. The tissues get trapped and as there is no way to get out of the body it makes the surrounding area swollen and inflamed and scarred.
Stages of Endometriosis
India reports more than 10 lakh cases of endometriosis per year. It is a chronic disease and it may be long before the condition may be diagnosed. The endometrial tissue when found in the ovary leads to cyst formation and is known as endometrioma. This is a cyst that can cause irritation, inflammation and can develop scar tissues. At times, it can cause severe pain during the time of menstruation.
The classification of endometriosis is in four stages, these are as follows-
Stage- 1: Minimal
Stage- 2: Mild
Stage- 3: Moderate
Stage- 4: Severe
The American Society for Reproductive Medicine (ASRM) has defined the staging of endometriosis and its basis is the location, depth, extent, presence of the disease and the size of the ovarian endometriomas as well. It also depends on the severity of it. The three types of endometriosis are- superficial peritoneal lesion, ovarian lesion and deeply infiltrating endometriosis.
In the case of the superficial peritoneal lesion, the lesion will be on the women's peritoneum. In the case of the ovarian lesion, dark, chocolate-colored blood-filled cysts fill the ovaries and are known as endometrioma.
In the case of deep infiltrating endometriosis, endometriotic lesions occur deep under the peritoneum and involve the organs near the uterus as the rectum and intestines of the woman. Since endometriosis leads to lots of swelling and scarring many a time the relationship between tube and ovary gets distorted and the fallopian tube may get filled with endometriosis leading to blocked tubes.
Difference between Endometriosis and Adenomyosis:
We know in endometriosis the endometrial tissue is found outside the uterine cavity but in Adenomyosis the endometrial tissue is found in the wall of the uterus. Adenomyosis can cause severe menstrual cramps, lower abdominal pressure, and bloating before menstrual periods and can result in heavy periods. This condition can be examined or located throughout the whole uterus or localized in one spot.
Endometriosis Diagnosis and symptoms
Endometriosis many times goes unnoticed due to which it may take many years before the disease is diagnosed They are often passed as normal and hence it may take long before the condition is diagnosed. Diagnosis is by:
Detailed HISTORY TAKING for the following symptoms:

During a period, one can suffer from back pain.
One can feel menstrual cramps severely.
While pooping or peeing, you can feel pain.
Unusual bleeding during periods is also a symptom.
You can notice blood in urine or stool.
It also includes painful sex and trouble in case of getting pregnant.
The problem of constipation and diarrhea are also included in this.

If the doctors suspect endometriosis on the basis of your symptoms further investigations have to be carried out. For confirmation, they recommend testing the following:
A pelvic examination can help the doctor to feel the cysts behind the uterus.
Imaging techniques as transvaginal ultrasound, MRI and CT scan help in diagnosing the condition. It provides a detailed picture of the organs.
During laparoscopy, though a gold standard in diagnosing the condition is no longer recommended as the first line for diagnostic purposes especially in the case of young patients who wants future fertility. During laparoscopy, the doctor collects samples of the tissue and confirms the diagnosis by seeing it under the microscope. In the process of laparoscopy, after making a small cut in the belly, the doctor inserts the camera attached thin tube and the size of the lesions. This is the best way to confirm that one has endometriosis but should delay as far as possible so as to avoid multiple surgeries in the future.
Fertility and endometriosis:
Almost 30% to 50% of women that have endometriosis may experience some infertility issues. The condition of endometriosis can influence fertility in several ways:
Distorted anatomy of the pelvis, adhesions, scarred and blocked fallopian tubes.
Inflammation of the pelvic structures.
Altered immune system functioning.
Changes in the hormonal environment of the eggs.
Impaired implantation of pregnancy or altered egg quality.
Treatment for endometriosis:
The treatments of endometriosis include medication and surgery:
Medicine of pain: The doctor can recommend over-the-counter pain relievers, which include ibuprofen or naproxen. It helps many people but if it does not work for you, consult your doctor for other options. Sometimes, taking bath in warm water, regular exercise and using hot water bags or pads can help the patient. Some also get helps by starting changes in diet, doing acupuncture etc.
Surgery: Surgery is also an option that helps to remove the affected tissues and also increases the chances to get pregnant. The doctors can do the surgery by doing laparoscopy or by making the bigger cut.
Hormones Therapy: Doctors recommend hormonal therapy which helps to decrease the amount of estrogen in the body of women because excessive estrogen can stop the period. It decreases the bleeding, formation of the cyst and also inflammation. The hormones include- progestin Dienogest, pills for birth control, vaginal rings, gonadotropin-releasing hormone, Danazol etc. There is no role of medical management in case planning a pregnancy.
IVF ( InVitro Fertilization): In this method, some eggs are extracted from the female body and some sperms are collected from the male body. After this, the fertilization of this egg and the sperms is done in the lab, and embryo is transferred into the uterus for implantation.
Treatment for endometriosis-related Infertility
If you are facing problems in getting pregnant due to endometriosis, you should see an infertility specialist. This way your doctor will have an idea of the severity of the endometriosis and how it is affecting your infertility.
Treatments for endometriosis-related infertility include:
Freezing eggs: Endometriosis affects the ovarian reserve, so the doctors may recommend preserving your eggs by freezing them now in case you wish to become pregnant later in the future. This option can be expensive and isn't usually covered by some insurance.
Superovulation and intrauterine insemination (SO-IUI): This is a treatment option for women who have mild endometriosis, normal fallopian tubes, and whose partner has good-quality sperm.
Fertility medicine: A doctor may prescribe some fertility medications like Clomiphene. These medicines will help in the production of two to three mature eggs. He may also prescribe progestin injections in some cases.
Regular Ultrasounds: Doctor will do regular ultrasounds to ensure the development of the egg and when they become most mature. When the eggs become ready, the doctor will insert a sperm collected from your partner.
In vitro fertilization (IVF): This treatment will involve extracting eggs from your ovaries and sperms from your partner. Then fertilization of this egg and sperm is done in the lab and then the embryo which is formed is implanted into the uterus.
The success rate of IVF cycle is around 50 percent for women who don't have endometriosis. But on the other hand, a lot of women with endometriosis have successfully conceived just because of IVF treatment. IVF is a treatment option which often recommended to women with moderate to severe endometriosis, or for women who haven't conceived after other treatments.
Pregnancy And Endometriosis:
It is seen that pregnancy can improve some symptoms of endometriosis by inducing some regressive changes in the endometriotic spots. This can happen due to increased progesterone levels during pregnancy.
Women with endometriosis have higher rates of:
1.5 times higher preterm delivery
36% of miscarriage
Preeclampsia
Placenta complications
Cesarean deliveries
Still, a majority of women with endometriosis conceive babies with living a healthy lifestyle and proper medical care. It's also important to live a healthy lifestyle in cases when you have endometriosis. These good habits can reduce the inflammation in your body and prepare it to help your child grow.
Patient Testimonials
It's always the word of mouth that's the best advice

Abhishek Parashar
Hi, I and my wife Garima got married in 2013, and it's been 7.5 years since we had no children. We went to three-four doctors before visiting Gunjan IVF world. Then we went to Gunjan IVF center, where Doctor Gunjan ma'am guided us so friendly and she advised us to go for IVF. With their positive hands, we cracked in the first go and now we are blessed with twins. Especially, the team is too very cooperative they give you an environment which makes you feel very positive and comforting

Rohit Krishna Gupta
We started the treatment with Dr. Gunjan in the year 2018 when my wife had an ectopic pregnancy. The key thing in this relationship was that we trusted the doctor blindly and the doctor also put their best efforts to help us in getting the good news. Hope everything will go positively. Thank you, doctor. Last but not least, Mr. Gaurav, the COO of Dr. Gunjan Hospital, is the biggest reason to have this long association with the doctor and the treatment. Always got positive thoughts and suggestions from him and they helped a lot. Thank you, Gaurav Ji.

Ankush Tayal
Had a great experience with Dr. Gunjan. We visited the clinic as we had some queries regarding the conception process. Dr. Gunjan listened to the queries and answered all those with patience. And we had good news at the next consultation itself. Dr. Gunjan is very experienced, is soft-spoken, and very diligent with the process. Highly recommended!

Meenal Pandey
From the very depth of my heart, I would really love to thank my most excellent Dr. Gujan and her team whose guidance actually helped me a lot more than that I would like to give my gratitude to the most outstanding counselor (Ms. Nivedita) for all her counseling. It was actually possible with her help that I could take a perfect decision for my own self. Thank you for valuable counseling which actually provided inner strength to go for Gujan Mam. It's not been long that I have been attached to the clinic but it makes me feel like an extended family of mine.
Know the Expert before you visit our clinic
A team of Specialists working together as a team with a single Goal: Patient Satisfaction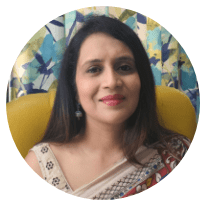 Dr. Gunjan Gupta Govil
MRCOG(UK), MD(Gynae) – Founder & Director
She is a Gynaecologist with specialization in IVF, Infertility & Laparoscopy specialist doctor and has close to 2 decades of experience in treating Infertility, performing Gynae Laparoscopy (Keyhole Surgeries) & Handing high risk Pregnancies. She is a noted speaker in National and International level conferences and has also chaired various sessions on Infertility
4.5

(267 Votes)

4.5

(261 Votes)

3.5

(199 Votes)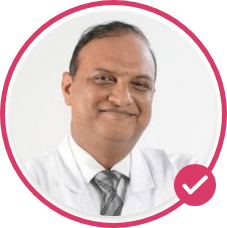 Dr. Pradyot Kumar
CEO
---
Dr. Pradyot Kumar is the CEO of Gunjan IVF World. He is a Neurosurgeon with specialization
(20+ years of experience)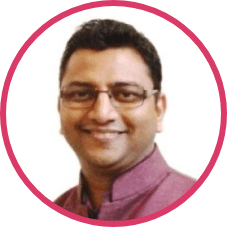 Mr. Gaurav Singhai
Co-Founder & COO
---
He has 15 years of Managerial Experience from various National & International Organizations like TCS, Fiserv & Sopra Steria. He has lived and worked with various MNCs in the US, UK, France & The Netherlands and gained immense experience and skills which he now contributes to Gunjan's IVF World assiduously.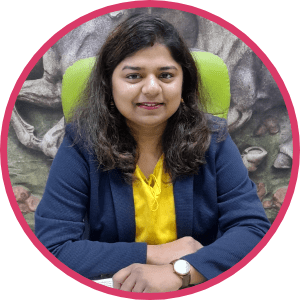 Dr Ankita Nigam, MS
Associate Consultant
---
MS Obs & Gynae (Gold Medallist). Dr Ankita Nigam has 3+ years of experience in IVF, Infertility and Gynaecology. She conducts and assists in OPD at our Indirapuram and Meerut centres. She actively assists IVF consultants in all procedures. She takes care of the management of various IVF, Infertility, Pregnancy care patients. She has done a special training in "Ultrasound Whole abdomen and Obstetrics & Gynaecology" from Thomas Jefferson University Philadelphia US.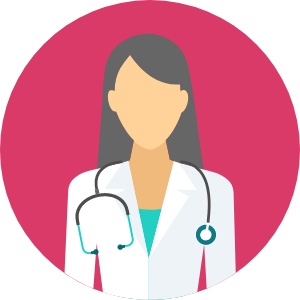 Dr. Rajeshwari Suthar
RMO
---
Dr Rajeshwari Suthar has 5+ years of experience in IVF & Infertility treatments. She actively assists our IVF consultants in OPDs. She is an excellent counsellor and patients are very comfortable with her. She has done BHMS from Hemchandracharya University, Gujarat in 2011.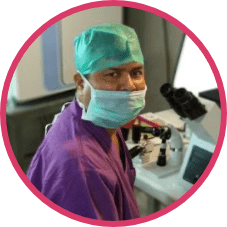 Paritosh Sarkar
Embryologist
---
He is a highly experienced and successful Embryologist with more than 10 years of experience in IVF. He has done M.Sc. in Biotechnology from MIMS, Jaipur. He has done more than 4000 IVFs and 3000+ ICSI cases till date.)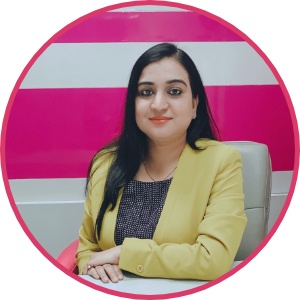 Ms. Nivedita Rai
Head Counsellor
---
MBA in HR from IMT Ghaziabad B.Ed, M.SC in psychology (pursuing). Nivedita Rai is our Head counsellor. She has been with Gunjan IVF World for the last 4.5 years. Her mission as a Head Counsellor is to bring happiness to all those who are unable to conceive. She makes them understand the various infertility treatments that we offer and help them throughout their journey to parenthood. She is a project Head of children welfare related projects of NGO Develop India Foundation and She is also a Reiki practitioner.