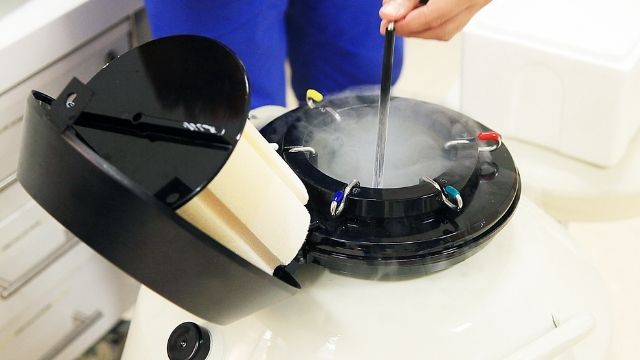 What is embryo freezing?
Embryo freezing helps to store embryos so that it can be used later. This is a much better and convenient option for couples who decide to store their embryo for using it later. The process of embryo freezing gives full liberty to the couples to choose the perfect time to get pregnant.
In the 1980s the first successful pregnancy took place from freezing an embryo. Since then the process of frozen embryos started so that it can be used later on. It can be donated for medical research or training purposes as well.
Why do you freeze embryos?
For some women, their life gets in the way of making a baby. They would prefer their focal point to be on their career or sometimes they are not able to search long time partners. Freezing of embryos by the couple takes place for these simple reasons.
Another reason to freeze the embryos is that the quantity and quality of eggs started to decrease when the age of a woman increases. This is generally noticed in women of more than 35 years. In that case, frozen embryos can help for a healthy pregnancy in women later in their life.
The risk of any sort of complications is also very less in this case because there are younger eggs in the embryo. There is another reason for freezing embryos. In case a couple opts for the process of IVF or In vitro fertilization, the embryos can be frozen. The couple may create multiple embryos in this procedure that will enable them to use them for later cycles.
The technique of Embryo freezing
The freezing of embryos is not a single step process. It requires multiple steps. The steps are mentioned and described below.
1. Egg retrieval
Hormonal injections are prescribed to a woman for about 8 to 10 days. It helps to develop multiple mature eggs in the ovaries of that woman. A short procedure is carried on so that the eggs can be retrieved. This is known as Ovum Pickup. Twilight anesthesia is required for the surgery and there are minimal side effects of it.
2. Insemination
Fertilization of the egg must take place with the sperm so that it can become an embryo. The sperm can be from a sperm donor or a partner. A petri dish is required during the insemination process. The egg generally develops for five to seven days till the egg reaches eight days, which is the blastocyst stage.
The number of embryos that are retrieved and can be frozen is based on the age of the couple and the couple itself. The maximum embryos reach the stage of blastocyst when the woman is not more than 35 years of age. In that case, normally 50% of the embryos reach the blastocyst stage. But the number decreases when the couple is older.
3. Genetic testing
PGD or preimplantation genetic diagnosis is opted by couples to test the embryos whether they have any genetic abnormalities or not. It includes muscular dystrophy, cystic fibrosis, Huntington's disease, etc. This testing is crucial in the case of one parent who is a carrier of one or a few genetic conditions. The process of PGD helps to prevent genetic conditions in future babies.
4. Embryo freezing
The embryo goes through the process of Cryopreservation. Water in the cell is replaced by a substance known as cryoprotectant. Embryos are further left to incubate in the cryoprotectant increasing levels before the freezing starts. The embryos are cooled in their preservation stage after this.
The doctors then use one of the two freezing procedures to freeze the embryos:
Slow-freezing – Sealed tubes are used to place the embryos and further the temperatures are lowered. Aging is prevented by this procedure and the chances of damage are also reduced. This process is time-consuming and also requires the use of some expensive machines.
Vitrification – The cryoprotected embryos freeze in this procedure so quickly that the molecules of water do not get enough time to form crystals of ice. The embryos are protected and their chances of survival increase during thawing.
When the process completes, doctors opt for storing the embryos with the help of liquid nitrogen. The main intention is to use them in the future.
Are frozen embryos alive?
Several stages are needed for an embryo to develop. The development process starts when there is only one cell till it reaches the blastocyst stage after a few days. The size of the cells remains the same but the cells within are more in number.
But in the case of frozen embryos, no one is aware of how long it will be alive. They do not grow further as kept in liquid nitrogen and stored later on.
Who can be benefitted?
Frozen embryos prove to be beneficial to a large number of people. It is a great option for certain groups. Some of them are:
People who have issues with genetic disorders and that can affect the reproduction process.
The ones who will undergo the process of chemotherapy.
People whose fertility is affected by certain drugs.
Individuals of same-sex and LGBTQ+ individuals who will have children.
People who have an advanced age of reproduction and does not will to have a baby at that particular time may also get the advantage of freezing the embryos for future use.
The time for freezing embryos and how long will they be usable
According to reports, a frozen embryo can be viable for any time span. They remain in containers that are sealed at temperatures around -321 degrees. Temperatures like this will prevent the embryos from aging also. There will be no biological process that can be processed during this time.
According to reports, there are also cases of successful pregnancy that resulted from the eggs that have been stored even up to 10 years. There is no research on freezing the embryos because the procedure itself started in 1983.
There are certain rules and regulations of a country. Some countries make it a point that the embryos cannot be stored for more than a specific time period. The process of freezing the embryos and storing them is expensive and every clinic has its own set of rules. The rules are also for the fact that what will happen to the embryos in the future.
Embryo freezing: pros and cons
The most important factor and the advantage of frozen embryos are eggs can be stored safely at that time when they are the most viable and healthy. This will allow you to use the egg when you have decided to start a family and the eggs have the best health which will increase the chances of successful fertilization and also a healthy pregnancy.
The process of vertification is carried out by evaluating the harvested eggs for checking the quality and the health of the eggs. The water is removed from the healthy eggs and adding cryoprotectant helps to reduce the chances of damage. The eggs are stored at the lowest temperature.
The process is very delicate and allows the eggs to stay healthy so that it can be used when needed later.
But there are few disadvantages of the procedure too which are not serious. The eggs are harvested by the process of traditional IVF protocol. Fertility drugs are used during the process so that multiple eggs can be matured. The goal is just to have the maximum of eggs harvested and stored for future use. But there are various side effects of the fertility drugs as well.
The success rate of Embryo freezing
The age of the woman is the major factor upon which the success rate depends. Embryos that undergo the process of cryopreservation have the same or increases rates of implantation when compared to those with fresh embryos. According to reports, the rate of pregnancy was 60% with frozen embryos for women who are below 35 years of age and 40% for women of any age which also includes women above 38 years of age.
For a piece of better knowledge about embryo freezing, and before opting for this procedure for a healthy pregnancy according to your convenience, feel free to contact Dr. Gunjan Gupta and the team. A highly experienced team will provide the best guidance to you.
Patient Testimonials
It's always the word of mouth that's the best advice

Abhishek Parashar
Hi, I and my wife Garima got married in 2013, and it's been 7.5 years since we had no children. We went to three-four doctors before visiting Gunjan IVF world. Then we went to Gunjan IVF center, where Doctor Gunjan ma'am guided us so friendly and she advised us to go for IVF. With their positive hands, we cracked in the first go and now we are blessed with twins. Especially, the team is too very cooperative they give you an environment which makes you feel very positive and comforting

Rohit Krishna Gupta
We started the treatment with Dr. Gunjan in the year 2018 when my wife had an ectopic pregnancy. The key thing in this relationship was that we trusted the doctor blindly and the doctor also put their best efforts to help us in getting the good news. Hope everything will go positively. Thank you, doctor. Last but not least, Mr. Gaurav, the COO of Dr. Gunjan Hospital, is the biggest reason to have this long association with the doctor and the treatment. Always got positive thoughts and suggestions from him and they helped a lot. Thank you, Gaurav Ji.

Ankush Tayal
Had a great experience with Dr. Gunjan. We visited the clinic as we had some queries regarding the conception process. Dr. Gunjan listened to the queries and answered all those with patience. And we had good news at the next consultation itself. Dr. Gunjan is very experienced, is soft-spoken, and very diligent with the process. Highly recommended!

Meenal Pandey
From the very depth of my heart, I would really love to thank my most excellent Dr. Gujan and her team whose guidance actually helped me a lot more than that I would like to give my gratitude to the most outstanding counselor (Ms. Nivedita) for all her counseling. It was actually possible with her help that I could take a perfect decision for my own self. Thank you for valuable counseling which actually provided inner strength to go for Gujan Mam. It's not been long that I have been attached to the clinic but it makes me feel like an extended family of mine.
Know the Expert before you visit our clinic
A team of Specialists working together as a team with a single Goal: Patient Satisfaction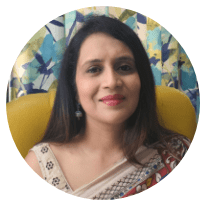 Dr. Gunjan Gupta Govil
MRCOG(UK), MD(Gynae) – Founder & Director
She is a Gynaecologist with specialization in IVF, Infertility & Laparoscopy specialist doctor and has close to 2 decades of experience in treating Infertility, performing Gynae Laparoscopy (Keyhole Surgeries) & Handing high risk Pregnancies. She is a noted speaker in National and International level conferences and has also chaired various sessions on Infertility
4.5

(267 Votes)

4.5

(261 Votes)

3.5

(199 Votes)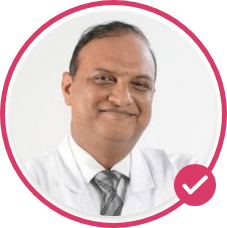 Dr. Pradyot Kumar
CEO
---
Dr. Pradyot Kumar is the CEO of Gunjan IVF World. He is a Neurosurgeon with specialization
(20+ years of experience)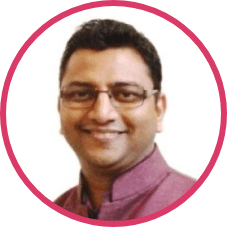 Mr. Gaurav Singhai
Co-Founder & COO
---
He has 15 years of Managerial Experience from various National & International Organizations like TCS, Fiserv & Sopra Steria. He has lived and worked with various MNCs in the US, UK, France & The Netherlands and gained immense experience and skills which he now contributes to Gunjan's IVF World assiduously.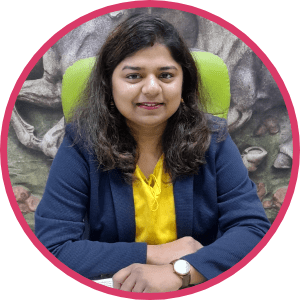 Dr Ankita Nigam, MS
Associate Consultant
---
MS Obs & Gynae (Gold Medallist). Dr Ankita Nigam has 3+ years of experience in IVF, Infertility and Gynaecology. She conducts and assists in OPD at our Indirapuram and Meerut centres. She actively assists IVF consultants in all procedures. She takes care of the management of various IVF, Infertility, Pregnancy care patients. She has done a special training in "Ultrasound Whole abdomen and Obstetrics & Gynaecology" from Thomas Jefferson University Philadelphia US.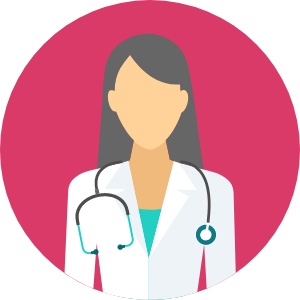 Dr. Rajeshwari Suthar
RMO
---
Dr Rajeshwari Suthar has 5+ years of experience in IVF & Infertility treatments. She actively assists our IVF consultants in OPDs. She is an excellent counsellor and patients are very comfortable with her. She has done BHMS from Hemchandracharya University, Gujarat in 2011.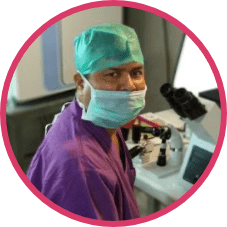 Paritosh Sarkar
Embryologist
---
He is a highly experienced and successful Embryologist with more than 10 years of experience in IVF. He has done M.Sc. in Biotechnology from MIMS, Jaipur. He has done more than 4000 IVFs and 3000+ ICSI cases till date.)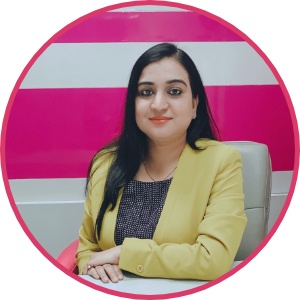 Ms. Nivedita Rai
Head Counsellor
---
MBA in HR from IMT Ghaziabad B.Ed, M.SC in psychology (pursuing). Nivedita Rai is our Head counsellor. She has been with Gunjan IVF World for the last 4.5 years. Her mission as a Head Counsellor is to bring happiness to all those who are unable to conceive. She makes them understand the various infertility treatments that we offer and help them throughout their journey to parenthood. She is a project Head of children welfare related projects of NGO Develop India Foundation and She is also a Reiki practitioner.