Before jumping to the immediate question first let's have a small brief of what is blastocyst transfer. Blastocyst transfer is the transfer of embryos that have achieved a higher stage of development. This transfer usually takes place after follicular aspiration. This whole process is carried out by two methods, i.e. in vitro fertilization (IVF) or intracytoplasmic sperm injection (ICSI).
Couples can have higher chances of pregnancy with blastocyst transfer. This is a much safer and efficient process if compared to other procedures.
How do you feel after the transfer?
After the massive and life-changing transfer of the embryo, it is highly recommended by the doctors to take positive care. This includes complete care of your body by de-stress and light exercises. Take complete rest when the body feels tired and demand some relaxation. When feeling irritation and anxiety, take a walk or go on a drive. It's all up to you how you can keep yourself happy.
The hormonal medications are given to you before and after the transfer to increase the chances of pregnancy. These medicines may often trigger emotions, and you may experience mood swings. Due to heightened emotions, the temptations to perform a pregnancy test at home are normal. However, you should not do it to avoid wrong results.
Other things that you may experience are sore breasts, slight bloating, light spotting, and fatigue. These symptoms can either be a sign of early pregnancy or premenstrual symptoms. It will be a waste if you try to figure out what it is. It will only show results only after the appropriate time, so wait and have patience.
Do remember if there is abdominal pain, chest pain, sudden weight gain, or breathe shortness consult your doctor immediately.
20+ Years Of Experience as Fertility Specialist
20 Years Of Experience as a Fertility specialist

Call Us 24/7
+91-99 900 44555
What happens to the embryo?
After the embryo has been implanted in your uterus wall, you eagerly wait for the result. It takes nine-day to get a positive impact on pregnancy, so here the full nine-day process is explained for you. This will help you to understand the process properly.
Day 1
The process of hatching takes place in which the blastocyst starts to hatch out of the shell. During the process, the cell keeps on dividing and multiplying itself. This hatching process is a growing process.
Day 2
It is the most critical stage of the whole process where the blastocyst keeps on hatching. After hatching it starts to fix itself on the lines of the uterus.
Day 3
When the blastocyst completely attaches itself more in-depth into the walls of the uterus, implantation starts to take place. During this stage, some women experience a little bleeding or spotting, but that is normal these days.
Day 4
The blastocyst makes its way deeper inside the uterus and fixes itself into the endometrial blood supply. During this stage, the bleeding or spotting may get worse. For some women, there is no bleeding at all; both are normal. Don't panic.
Day 5
To this day the implantation process is almost complete, and embryos have started developing. In this process, the cell also begins to develop into the placenta.
Day 6
The placenta cell starts secreting hCG, i.e. human chorionic gonadotropin. This hormone is used in the blood test that helps in detecting whether you are pregnant or not. hCG triggers the release of progesterone to assist in the process of implantation and keeping the fetus from dying.
Day 7 and 8
On day seven the embryo has turned into a fetus and requires more and more hCG for the placenta to grow and mature.
Day 9
The amount of hCG in the blood is now enough to detect the pregnancy by taking a blood test.
We understand that it is essential for a parent to know what is happening to them. It helps them to imagine the positive result that it will bring. It does not give a surety after one pregnancy test, so it is always advisable to take more than one test to be sure ultimately. Blastocyst transfer is a much efficient procedure that has high rates of pregnancy.
Every couple wants to bring the joy of having a baby in their lives. And blastocyst transfer is a very good option if you are unable to become pregnant after several attempts. You may contact Dr. Gunjan Gupta and the team to know more about this procedure and how you will benefit from it.
Know the Expert before you visit our clinic
A team of Specialists working together as a team with a single Goal: Patient Satisfaction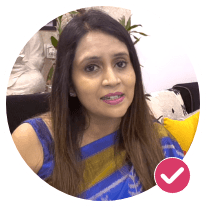 Dr. Gunjan Gupta Govil
MRCOG(UK), MD(Gynae) – Founder & CEO
She is a Gynaecologist with specialization in IVF, Infertility & Laparoscopy specialist doctor and has close to 2 decades of experience in treating Infertility, performing Gynae Laparoscopy (Keyhole Surgeries) & Handing high-risk Pregnancies. She is a noted speaker in National and International level conferences and has also chaired various sessions on Infertility
86%

(218 Votes)
​86% (218 Votes)
86% (218 Votes)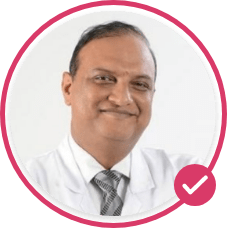 Dr. Pradyot Kumar
Neurosurgeon
---
Dr. Pradyot Kumar is the founder and CEO of Gunjan IVF World. He is a Neurosurgeon with specialization
(20+ years of experience)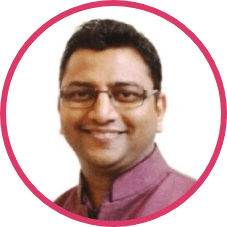 Mr. Gaurav Singhai
Co-Founder & COO
---
He has 15 years of Managerial Experience from various National & International Organizations like TCS, Fiserv & Sopra Steria. He has lived and worked with various MNCs in the US, UK, France & The Netherlands and gained immense experience and skills which he now contributes to Gunjan's IVF World assiduously.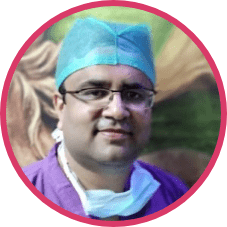 Dr. Abhishek Parihar
Gynaecologist
---
He is a dedicated & experienced Gynaecologist offering comprehensive fertility practice oriented towards fertility treatment. He has vast experience in dealing with infertile couples and providing health care assistance to them during course of their treatment.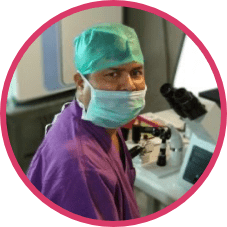 Paritosh Sarkar
Embryologist
---
He is a highly experienced and successful Embryologist with more than 10 years of experience in IVF. He has done M.Sc. in Biotechnology from MIMS, Jaipur. He has done more than 4000 IVFs and 3000+ ICSI cases till date.)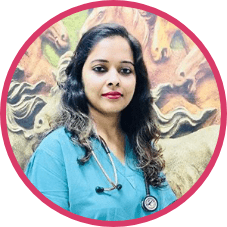 Dr. Arshi khan
RMO
---
She is another proud member of our medical team & while serving as a RMO for the past few years, she assists Dr. Gunjan during her session with various patients. Moreover, She is a graduate in BUMS and aspire to achieve greater heights in her career in the future.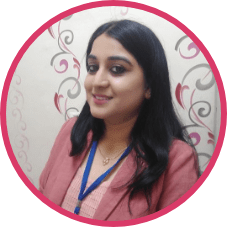 Ms. Nivedita Rai
Head Counselor
---
She is the Head Counselor at Gunjan IVF world who counsels and coordinates with our patients during the course of their treatment. Patients hold a very high regard for her. She has pursued her MBA from IMT Ghaziabad & been a part of our Gunjan IVF world Family since past many years.