IUI or Intrauterine insemination is a less invasive procedure when compared to IVF or In vitro fertilization. Couples get many benefits from this procedure as the chances of pregnancy increase a lot because of IUI. Days after IUI is conducted, candidates wait eagerly for a beta or a pregnancy test. Feelings of anticipation and anxiety are overwhelmed after the procedure is done.
Overview of the procedure
To know what happens after IUI, you must have a clear idea about what happens during the procedure. It is a process that involves implanting the semen into the uterus directly. It generally takes place when the woman is expected to be fertile.
After the procedure, taking a rest is the best suggestion. The pregnancy happens when the sperm fertilizes the egg. Further, the embryo is expected to implant in the uterine wall, which helps produce hormones that can sustain the pregnancy.
In case your body fails to produce hormones, doctors will suggest taking hormone medications. It is an excellent option for the ones who have fertility issues.
Things to do after IUI
The key to a successful IUI is the proper timing. IUI takes place in the middle of the monthly cycle when you are expected to ovulate. In the case of a medicated cycle, doctors will suggest drugs that will ensure trigger ovulation. Or else a test will be conducted to check ovulation and the timing.
The procedure is not risky; therefore, you will feel fine after IUI. It does not require sedation. This means you can do your works after the procedure and return to normal activities.
If you have successful implantation, the chances of pregnancy are high. You must follow specific tips mentioned below after the procedure:
Consume a balanced, healthy diet that is rich in protein.
Drink enough water.
Avoid consuming illegal drugs, alcohol, cigarettes.
Get proper sleep.
Please do not take any stress and manage to overcome it.
Try to be physically active but do not opt for rigorous training to lose weight.
You will be prescribed a prenatal vitamin.
20+ Years Of Experience as Fertility Specialist
20 Years Of Experience as a Fertility specialist

Call Us 24/7
+91-99 900 44555
Symptoms to expect after three days of IUI
Some may figure out spotting just after the IUI procedure. This is caused by the irritation of the delicate tissues that are found in the vagina and cervix. Do not confuse this be implantation bleeding.
One may expect the implantation bleeding after seven to eleven days of the IUI procedure. It occurs when the implantation of the egg takes place in the uterus wall. Initial spotting usually stops by about three days. In case the bleeding does not stop, or you are experiencing cramps or pain, immediately contact your doctor. But these are very rare so do not worry about it.
Implantation and beyond that after six days of IUI
After six days of the procedure, implantation will be approached. It is conducted about one week after the IUI procedure. Therefore this is the time you must start monitoring. In the case of light, spotting considers that to be implantation bleeding.
Most of the women also experience cramps due to implantation. But most women do not experience such symptoms. The absence of any symptoms does not indicate that you are not pregnant. In some cases, some women go through this implantation after eleven or twelve days. All human bodies are not the same; therefore, do expect the same symptoms that others are going through.
Pregnancy symptoms
Until implantation occurs, there are no chances of pregnancy. It may take some time after the implantation to be pregnant. The medical beginning of implantation is marked by the beginning of pregnancy. HCG is produced after the implantation.
Early signs of getting pregnant
Some women experience common symptoms that they encounter during periods. Some of the common symptoms are:
Discomfort in stomach
Constipation
Exhaustion
Vomiting
Tenderness in the breast
Pregnancy test
After two weeks of the IUI procedure, a pregnancy test is conducted. You will expect a better result at the doctor's chamber since a blood test will also be conducted. Whatever the result maybe don't lose your hopes of becoming pregnant.
Know the Expert before you visit our clinic
A team of Specialists working together as a team with a single Goal: Patient Satisfaction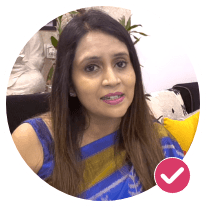 Dr. Gunjan Gupta Govil
MRCOG(UK), MD(Gynae) – Founder & CEO
She is a Gynaecologist with specialization in IVF, Infertility & Laparoscopy specialist doctor and has close to 2 decades of experience in treating Infertility, performing Gynae Laparoscopy (Keyhole Surgeries) & Handing high-risk Pregnancies. She is a noted speaker in National and International level conferences and has also chaired various sessions on Infertility
86%

(218 Votes)
​86% (218 Votes)
86% (218 Votes)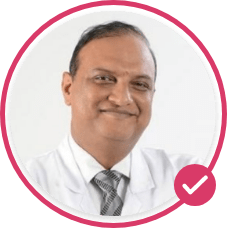 Dr. Pradyot Kumar
Neurosurgeon
---
Dr. Pradyot Kumar is the founder and CEO of Gunjan IVF World. He is a Neurosurgeon with specialization
(20+ years of experience)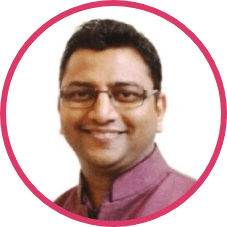 Mr. Gaurav Singhai
Co-Founder & COO
---
He has 15 years of Managerial Experience from various National & International Organizations like TCS, Fiserv & Sopra Steria. He has lived and worked with various MNCs in the US, UK, France & The Netherlands and gained immense experience and skills which he now contributes to Gunjan's IVF World assiduously.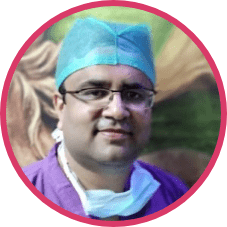 Dr. Abhishek Parihar
Gynaecologist
---
He is a dedicated & experienced Gynaecologist offering comprehensive fertility practice oriented towards fertility treatment. He has vast experience in dealing with infertile couples and providing health care assistance to them during course of their treatment.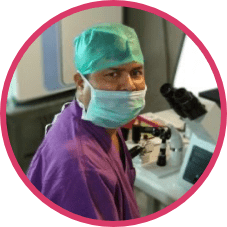 Paritosh Sarkar
Embryologist
---
He is a highly experienced and successful Embryologist with more than 10 years of experience in IVF. He has done M.Sc. in Biotechnology from MIMS, Jaipur. He has done more than 4000 IVFs and 3000+ ICSI cases till date.)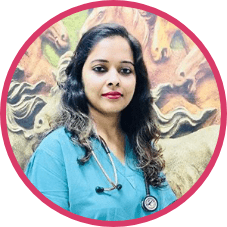 Dr. Arshi khan
RMO
---
She is another proud member of our medical team & while serving as a RMO for the past few years, she assists Dr. Gunjan during her session with various patients. Moreover, She is a graduate in BUMS and aspire to achieve greater heights in her career in the future.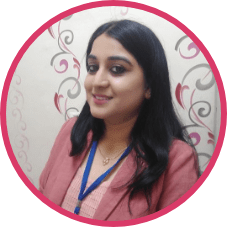 Ms. Nivedita Rai
Head Counselor
---
She is the Head Counselor at Gunjan IVF world who counsels and coordinates with our patients during the course of their treatment. Patients hold a very high regard for her. She has pursued her MBA from IMT Ghaziabad & been a part of our Gunjan IVF world Family since past many years.