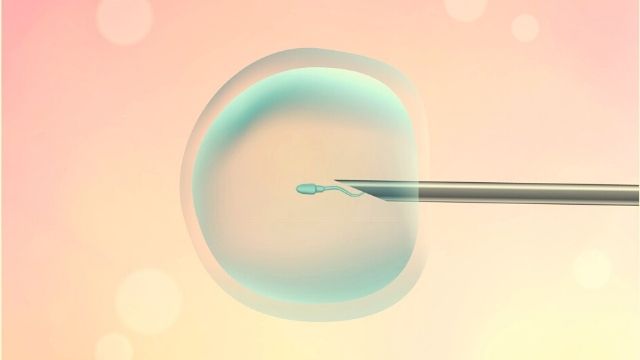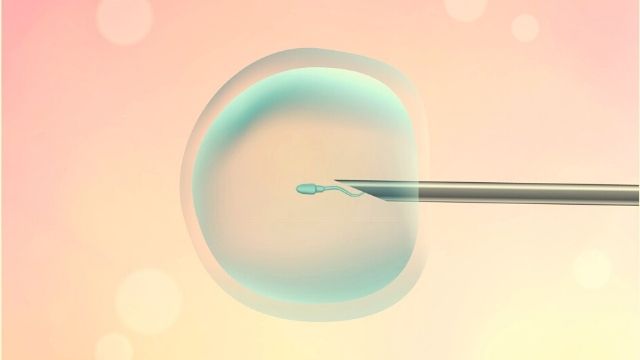 What is ICSI-IVF?
If your previous IVF treatments have failed and you are looking for the solution to your infertility problem, then ICSI-IVF can be a good option. It's a slightly advanced version of In Vitro Fertilization process. It is mostly used in case of male infertility problems. Intracytoplasmic Sperm Injection, along with regular IVF, is ICSI-IVF. Here, only one sperm is injected individually into the cytoplasm of the egg.
ICSI-IVF is a procedure that includes both the procedures of IVF and ICSI. In this procedure a usual IVF procedure takes place and then ICSI becomes the part of IVF. So, through ICSI, a single sperm is selected and is injected into the eggs for a healthy embryo. We can say that ICSI-IVF is an advanced version of IVF that gives a better result.
Everything You Need to Know About ICSI/IVF
What to expect?
ICSI-IVF procedure can be considered in the situations where you are suffering from sperm related infertility problems like:
Oligospermia, in which the sperm count is meager.
Teratozoospermia, in which the sperm has an abnormal shape.
Asthenozoospermia, in which the sperm movement is low.
In all such situations, ICSI-IVF can provide relief. As in this process, the sperm can be retrieved directly from the men's testicles, and the process is called testicular sperm extraction or TESE. The sperm so acquired is used for fertilization of the egg through ICSI-IVF. In male infertility problems, it becomes difficult to retrieve the sperms in a good amount. So, with the help of the TESE method, doctors can retrieve the sperms for further procedures.
It is important to note that ICSI-IVF is not only a relief for male infertility problem but also for other problems where:
Previous failed IVF treatments.
If the sperm had been kept frozen in a controlled lab.
Frozen eggs are being used for fertilization.
If genetic testing is required to test the abnormalities of chromosomes.
In Vitro, Maturation is being used that is immature eggs are used to get mature in the lab.
Success rate
ICSI-IVF has some benefits over IVF, and so has a higher success rate than IVF. ICSI has a success rate of fertilizing about fifty to eight percent of total eggs. You might think that ICSI-IVF should be able to fertilize all the eggs, but this is not true. The fertilization of eggs is always unpredictable.
However, if you measure the probability, it says that out of ten eggs, eight eggs have the chance to get fertilized naturally.
Risks and benefits
The risk related to ICSI-IVF is the same as regular IVF, but the process also adds some additional risks. The regular risks are pointed down below:
Increased risk of miscarriage because of multiple births.
Heart problem in the newborn that may require heart surgery.
The baby will have less weight.
The risk of preterm delivery
The additional risks are:
There is a bit higher chance of congenital disabilities, which means the baby will carry chromosomal abnormalities.
The male child will have the same infertility problem as his father due to genetic transfer.
However, there are some benefits to it also, like it provides an opportunity to be a parent when suffering from severe infertility issues. The couple can also opt for this process to use a donor option if he has undergone a vasectomy or he can directly retrieve the sperm from his testicles. It provides a lot of opportunities to not only couples but also single moms. This procedure is even beneficial for an LGBTQ community.
Conclusion
Because of the additional risk, it is recommended by the doctors not to go through ICSI with IVF. But if you have considered other treatment and have not yet benefited, then you can always try ICSI-IVF. It will ensure that you live the life of a parent and experience parenthood.
Patient Testimonials
It's always the word of mouth that's the best advice

Abhishek Parashar
Hi, I and my wife Garima got married in 2013, and it's been 7.5 years since we had no children. We went to three-four doctors before visiting Gunjan IVF world. Then we went to Gunjan IVF center, where Doctor Gunjan ma'am guided us so friendly and she advised us to go for IVF. With their positive hands, we cracked in the first go and now we are blessed with twins. Especially, the team is too very cooperative they give you an environment which makes you feel very positive and comforting

Rohit Krishna Gupta
We started the treatment with Dr. Gunjan in the year 2018 when my wife had an ectopic pregnancy. The key thing in this relationship was that we trusted the doctor blindly and the doctor also put their best efforts to help us in getting the good news. Hope everything will go positively. Thank you, doctor. Last but not least, Mr. Gaurav, the COO of Dr. Gunjan Hospital, is the biggest reason to have this long association with the doctor and the treatment. Always got positive thoughts and suggestions from him and they helped a lot. Thank you, Gaurav Ji.

Ankush Tayal
Had a great experience with Dr. Gunjan. We visited the clinic as we had some queries regarding the conception process. Dr. Gunjan listened to the queries and answered all those with patience. And we had good news at the next consultation itself. Dr. Gunjan is very experienced, is soft-spoken, and very diligent with the process. Highly recommended!

Meenal Pandey
From the very depth of my heart, I would really love to thank my most excellent Dr. Gujan and her team whose guidance actually helped me a lot more than that I would like to give my gratitude to the most outstanding counselor (Ms. Nivedita) for all her counseling. It was actually possible with her help that I could take a perfect decision for my own self. Thank you for valuable counseling which actually provided inner strength to go for Gujan Mam. It's not been long that I have been attached to the clinic but it makes me feel like an extended family of mine.
Know the Expert before you visit our clinic
A team of Specialists working together as a team with a single Goal: Patient Satisfaction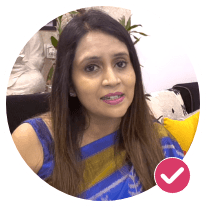 Dr. Gunjan Gupta Govil
MRCOG(UK), MD(Gynae) – Founder & CEO
She is a Gynaecologist with specialization in IVF, Infertility & Laparoscopy specialist doctor and has close to 2 decades of experience in treating Infertility, performing Gynae Laparoscopy (Keyhole Surgeries) & Handing high-risk Pregnancies. She is a noted speaker in National and International level conferences and has also chaired various sessions on Infertility
86%

(218 Votes)
​86% (218 Votes)
86% (218 Votes)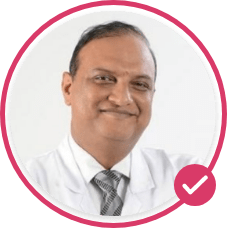 Dr. Pradyot Kumar
Neurosurgeon
---
Dr. Pradyot Kumar is the founder and CEO of Gunjan IVF World. He is a Neurosurgeon with specialization
(20+ years of experience)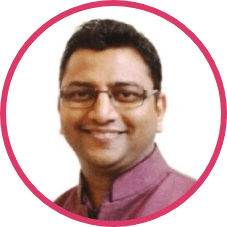 Mr. Gaurav Singhai
Co-Founder & COO
---
He has 15 years of Managerial Experience from various National & International Organizations like TCS, Fiserv & Sopra Steria. He has lived and worked with various MNCs in the US, UK, France & The Netherlands and gained immense experience and skills which he now contributes to Gunjan's IVF World assiduously.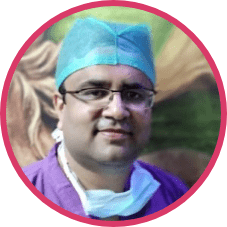 Dr. Abhishek Parihar
Gynaecologist
---
He is a dedicated & experienced Gynaecologist offering comprehensive fertility practice oriented towards fertility treatment. He has vast experience in dealing with infertile couples and providing health care assistance to them during course of their treatment.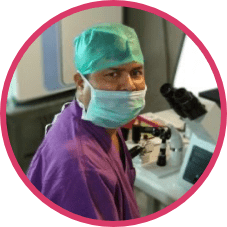 Paritosh Sarkar
Embryologist
---
He is a highly experienced and successful Embryologist with more than 10 years of experience in IVF. He has done M.Sc. in Biotechnology from MIMS, Jaipur. He has done more than 4000 IVFs and 3000+ ICSI cases till date.)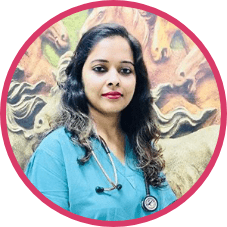 Dr. Arshi khan
RMO
---
She is another proud member of our medical team & while serving as a RMO for the past few years, she assists Dr. Gunjan during her session with various patients. Moreover, She is a graduate in BUMS and aspire to achieve greater heights in her career in the future.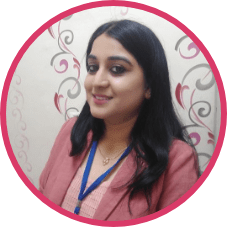 Ms. Nivedita Rai
Head Counselor
---
She is the Head Counselor at Gunjan IVF world who counsels and coordinates with our patients during the course of their treatment. Patients hold a very high regard for her. She has pursued her MBA from IMT Ghaziabad & been a part of our Gunjan IVF world Family since past many years.