Maximum patients worry about what they can do or cannot do after an embryo transfer. They have the fear that if they do something wrong, the embryo would not attach or fall out. This is just not true. With the proper guidance of the doctors, it does not have any chance to fall out.
Doctors will advise to relax and take it easy after the embryo transfer but complete bed rest is not required. The process is handled by experienced doctors, who make sure that the transfer is completely successful without any flaw.
20+ Years Of Experience as Fertility Specialist
20 Years Of Experience as a Fertility specialist

Call Us 24/7
+91-99 900 44555
The process to place the embryo in the uterus
A thin, soft catheter threads through the cervix under ultrasound supervision. It helps to be very accurate in the embryo placement location. This is generally 1 to 2 cm from the top of the uterine cavity. After cleansing the cervix with solution, the doctor will place an empty transfer catheter through the cervix into position inside the uterine cavity.
Then the embryologist will bring the catheter containing the embryo(s) from the lab, a few feet away. It helps the doctor to minimize the time that the embryos are exposed. Once we have the embryo(s), the doctor feeds the catheter with the embryo(s) through the empty catheter that is in place.
After placement of the embryo(s), the embryologist checks the catheter under the microscope to make sure that the embryo(s) is transferred properly. Once the embryo has been transferred back into your uterus, it will not have a place to move freely or fall out.
When your embryo is allocated between the uterine walls and the muscle contracts, it builds a protected environment for your embryo to finally bury itself deep within your thick uterine lining and start to grow.
As the uterus is a tough muscle that protects the embryo or fetus, there is a thick gel inside it. This is the place where the embryo attaches and holds the implanted embryo in place. Therefore, you cannot pee or poop out your embryo.
The bottom line
It is recommended that you should take a rest of at least an hour to let the embryo settle in the uterus. Afterward, you are free to continue with physical activities like standing, sit, or go for a good walk. There are no risks that the healthy receptive embryo inside would fall out. It is recommended, that you should pamper yourself to be more relax and be at ease.
Know the Expert before you visit our clinic
A team of Specialists working together as a team with a single Goal: Patient Satisfaction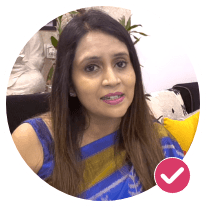 Dr. Gunjan Gupta Govil
MRCOG(UK), MD(Gynae) – Founder & CEO
She is a Gynaecologist with specialization in IVF, Infertility & Laparoscopy specialist doctor and has close to 2 decades of experience in treating Infertility, performing Gynae Laparoscopy (Keyhole Surgeries) & Handing high-risk Pregnancies. She is a noted speaker in National and International level conferences and has also chaired various sessions on Infertility
86%

(218 Votes)
​86% (218 Votes)
86% (218 Votes)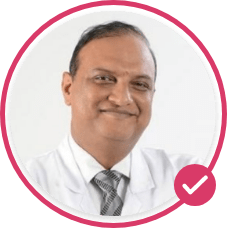 Dr. Pradyot Kumar
Neurosurgeon
---
Dr. Pradyot Kumar is the founder and CEO of Gunjan IVF World. He is a Neurosurgeon with specialization
(20+ years of experience)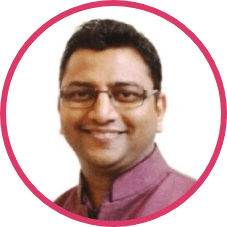 Mr. Gaurav Singhai
Co-Founder & COO
---
He has 15 years of Managerial Experience from various National & International Organizations like TCS, Fiserv & Sopra Steria. He has lived and worked with various MNCs in the US, UK, France & The Netherlands and gained immense experience and skills which he now contributes to Gunjan's IVF World assiduously.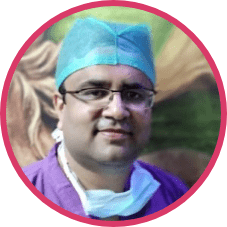 Dr. Abhishek Parihar
Gynaecologist
---
He is a dedicated & experienced Gynaecologist offering comprehensive fertility practice oriented towards fertility treatment. He has vast experience in dealing with infertile couples and providing health care assistance to them during course of their treatment.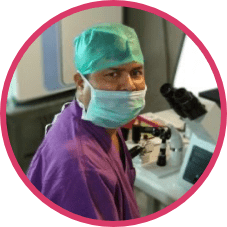 Paritosh Sarkar
Embryologist
---
He is a highly experienced and successful Embryologist with more than 10 years of experience in IVF. He has done M.Sc. in Biotechnology from MIMS, Jaipur. He has done more than 4000 IVFs and 3000+ ICSI cases till date.)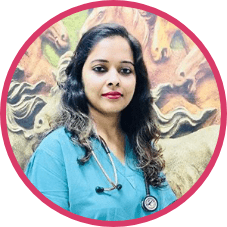 Dr. Arshi khan
RMO
---
She is another proud member of our medical team & while serving as a RMO for the past few years, she assists Dr. Gunjan during her session with various patients. Moreover, She is a graduate in BUMS and aspire to achieve greater heights in her career in the future.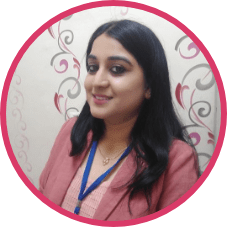 Ms. Nivedita Rai
Head Counselor
---
She is the Head Counselor at Gunjan IVF world who counsels and coordinates with our patients during the course of their treatment. Patients hold a very high regard for her. She has pursued her MBA from IMT Ghaziabad & been a part of our Gunjan IVF world Family since past many years.