Do you know the success rate of pregnancy with the IUI procedures ranges from 15% to 20% per cycle? Yes, this is true. IUI, which is Intrauterine insemination, is a kind of artificial insemination that helps in treating infertility issues. This a quick process in which the pre-selected sperm is directly injected into your uterus or womb.
IUI is not recommended to patients who have a blockage in the fallopian tubes. And also this process is not fit for women suffering from severe endometriosis. When Undergoing this procedure, certain medications are prescribed to stimulate the production of eggs in the ovaries. Further, it is followed by, a simple technique of injecting the pre-washed sperm directly into the uterus during ovulation. The entire procedure is divided into a few steps. The steps are mentioned below with a proper guide.
Suggestions from IUI specialist
You must opt for a suggestion from an IUI specialist before proceeding with the procedure. The doctor will provide proper knowledge about the procedure and will also give you the advice to consume medicines to take care of your maternal health. You will also be suggested to plan your diet accordingly and avoid drinking and smoking. This will help to have a great journey to a successful pregnancy.
Certain tests will also be conducted to determine the problem of natural pregnancy. The test results will help to determine whether the IUI procedure will work.
Injectable medications or oral medications are used for the stimulation of ovaries for the growth and maturation of eggs. Doctors prescribe these injections to be taken in the parts of the body where there will be fat, for example, top of the thigh or stomach or intramuscular on buttocks. Oral medication is prescribed for five days and injections are prescribed for three to twelve days. This is based on the response of the ovaries.
Blood monitoring and ultrasound
When undergoing injectable medications, doctors recommend ultrasound every 2-3 days. It helps to monitor the egg development and the ovaries. Sometimes Blood tests are also recommended to determine the levels of hormones that are related to ovarian function and egg growth.
These tests and monitoring help to know that everything is proceeding safely. When egg size is generally more than 20 mm and uterus lining (endometrium) is good a trigger shot is planned.
A trigger shot is received by patients once the egg is ripened. Within 36 hours, it causes ovulation. A nurse gives the shot at a clinic or sometimes it is self-administered. Sample sperm is processed. The sperm sample is provided by the male partner or by the donor. The sample is washed during the preparation so that immobile sperms debris is removed. Washing also helps to remove the substances that are responsible for causing cramps. The good sperm are concentrated further.
A woman lies on the table just like a routine exam of the pelvis. The sample of the sperm is injected directly into the uterus with the help of a long, thin, flexible catheter. The procedure does not cause any pain and also does not take much time.
Getting up from the table does not cause any change in the chances of pregnancy. Sometimes the process of insemination is recommended in two consecutive days in a row. But most of the time single insemination is also beneficial.
Ovulation and progesterone levels are tested after one week. Additional support of hormones is also supported in the case of some patients. The lining in the uterus is prepared by these hormones for pregnancy. This support is also useful for women who have multiple miscarriages.
This is the last step of the procedure. It is conducted generally 14 days after directly inseminating into the uterus. This test finally helps to see whether the treatment turned to be successful or not. This test is carried at least two weeks after the procedure is conducted. In case the result is not positive one may contact the doctor and start the procedure once again.
Know the Expert before you visit our clinic
A team of Specialists working together as a team with a single Goal: Patient Satisfaction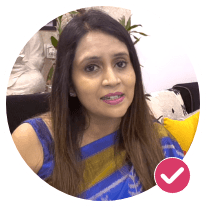 Dr. Gunjan Gupta Govil
MRCOG(UK), MD(Gynae) – Founder & CEO
She is a Gynaecologist with specialization in IVF, Infertility & Laparoscopy specialist doctor and has close to 2 decades of experience in treating Infertility, performing Gynae Laparoscopy (Keyhole Surgeries) & Handing high-risk Pregnancies. She is a noted speaker in National and International level conferences and has also chaired various sessions on Infertility
86%

(218 Votes)
​86% (218 Votes)
86% (218 Votes)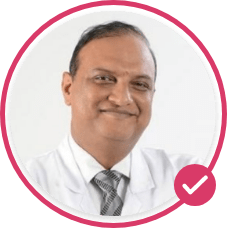 Dr. Pradyot Kumar
Neurosurgeon
---
Dr. Pradyot Kumar is the founder and CEO of Gunjan IVF World. He is a Neurosurgeon with specialization
(20+ years of experience)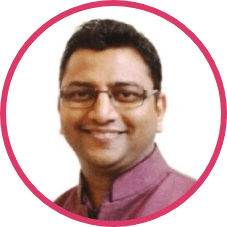 Mr. Gaurav Singhai
Co-Founder & COO
---
He has 15 years of Managerial Experience from various National & International Organizations like TCS, Fiserv & Sopra Steria. He has lived and worked with various MNCs in the US, UK, France & The Netherlands and gained immense experience and skills which he now contributes to Gunjan's IVF World assiduously.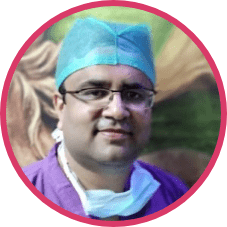 Dr. Abhishek Parihar
Gynaecologist
---
He is a dedicated & experienced Gynaecologist offering comprehensive fertility practice oriented towards fertility treatment. He has vast experience in dealing with infertile couples and providing health care assistance to them during course of their treatment.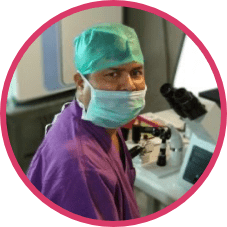 Paritosh Sarkar
Embryologist
---
He is a highly experienced and successful Embryologist with more than 10 years of experience in IVF. He has done M.Sc. in Biotechnology from MIMS, Jaipur. He has done more than 4000 IVFs and 3000+ ICSI cases till date.)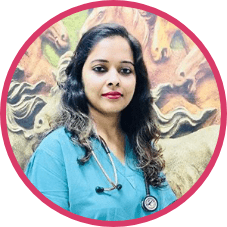 Dr. Arshi khan
RMO
---
She is another proud member of our medical team & while serving as a RMO for the past few years, she assists Dr. Gunjan during her session with various patients. Moreover, She is a graduate in BUMS and aspire to achieve greater heights in her career in the future.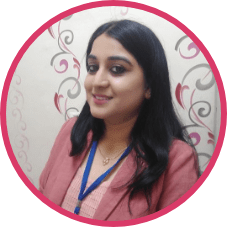 Ms. Nivedita Rai
Head Counselor
---
She is the Head Counselor at Gunjan IVF world who counsels and coordinates with our patients during the course of their treatment. Patients hold a very high regard for her. She has pursued her MBA from IMT Ghaziabad & been a part of our Gunjan IVF world Family since past many years.