Normally in natural pregnancy, when a period cycle starts, an egg gets matured in the ovaries. When it becomes 18-20 mm then it is released at that time. After a physical relationship between a couple, the sperms fertilize this mature egg in the fallopian tube. Once the fertilization occurs, this fertilized egg converts into an embryo and sticks to the uterus that causes pregnancy.
IVF means In vitro fertilization which means that conceptions are carried out using medical techniques outside the body. Therefore it is also called a test tube baby because in a way the baby is made outside the body.
IVF Step by Step
1. Evaluation
In this first step of the IVF procedure, the couple is evaluated and various IVF tests are done. For a female partner women's hormonal test, egg count and quality assessment, blood tests such as AMH, prolactin, thyroid, and basic tests such as hemoglobin, sugar, etc. are done. Ultrasound is also performed to examine the uterus.
For male partner semen analysis or semen examination, sperm count, shape, and motility are seen and examined in the first step.
The IVF treatment incorporates the normal menstrual cycle. Treatment of IVF begins on the second or third day of the menstrual cycle. At that time, the doctor will call you to the clinic and will do an ultrasound to examine the overall health of the uterus and to see if there is any cyst or knot.
2. Ovarian Stimulation
In the second step of IVF certain hormonal injections are given from 4 to 11 days. These injections are those hormones that are naturally found in women's bodies. These hormones are responsible for the development of the eggs in the ovaries. With these hormonal injections, more mature eggs of good quality can be found. The second assessment is called for on 4-6 days of Hormonal Injections in which these developing egg follicles are examined through an ultrasound and the dosage is given accordingly. After two to three days, doctors call you for an ultrasound to see the development of the eggs.
At last, a trigger injection is given after the ovarian stimulation. This important injection is given in order to make eggs completely mature.
3. Oocyte retrieval or Egg / Ovum pickup
After Trigger injection, egg pickup is done in which mature eggs are removed from the ovary with the help of a procedure. This procedure is performed by giving light anesthesia. Finally, egg pickup is done after 37 or 38 hours of Trigger injection. Therefore it is very important that timing is taken care of.
During the procedure, these eggs are taken out in a dish and kept in nutrient media after which these eggs are given to the embryologist.
Was this blog helpful for you?
Give us a clap
claps,
they found this blog helpful
Know the Expert before you visit our clinic
A team of Specialists working together as a team with a single Goal: Patient Satisfaction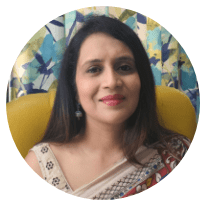 Dr. Gunjan Gupta Govil
MRCOG(UK), MD(Gynae) – Founder & Director
She is a Gynaecologist with specialization in IVF, Infertility & Laparoscopy specialist doctor and has close to 2 decades of experience in treating Infertility, performing Gynae Laparoscopy (Keyhole Surgeries) & Handing high risk Pregnancies. She is a noted speaker in National and International level conferences and has also chaired various sessions on Infertility
4.5

(267 Votes)

4.5

(261 Votes)

3.5

(199 Votes)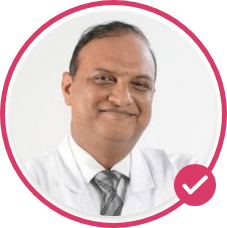 Dr. Pradyot Kumar
CEO
---
Dr. Pradyot Kumar is the CEO of Gunjan IVF World. He is a Neurosurgeon with specialization
(20+ years of experience)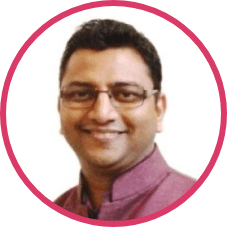 Mr. Gaurav Singhai
Co-Founder & COO
---
He has 15 years of Managerial Experience from various National & International Organizations like TCS, Fiserv & Sopra Steria. He has lived and worked with various MNCs in the US, UK, France & The Netherlands and gained immense experience and skills which he now contributes to Gunjan's IVF World assiduously.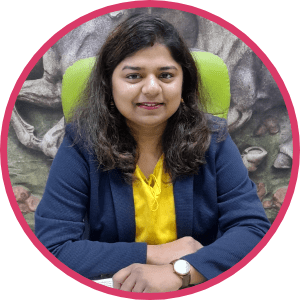 Dr Ankita Nigam, MS
Associate Consultant
---
MS Obs & Gynae (Gold Medallist). Dr Ankita Nigam has 3+ years of experience in IVF, Infertility and Gynaecology. She conducts and assists in OPD at our Indirapuram and Meerut centres. She actively assists IVF consultants in all procedures. She takes care of the management of various IVF, Infertility, Pregnancy care patients. She has done a special training in "Ultrasound Whole abdomen and Obstetrics & Gynaecology" from Thomas Jefferson University Philadelphia US.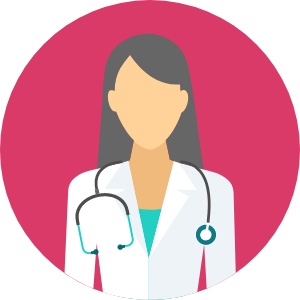 Dr. Rajeshwari Suthar
RMO
---
Dr Rajeshwari Suthar has 5+ years of experience in IVF & Infertility treatments. She actively assists our IVF consultants in OPDs. She is an excellent counsellor and patients are very comfortable with her. She has done BHMS from Hemchandracharya University, Gujarat in 2011.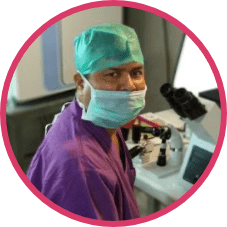 Paritosh Sarkar
Embryologist
---
He is a highly experienced and successful Embryologist with more than 10 years of experience in IVF. He has done M.Sc. in Biotechnology from MIMS, Jaipur. He has done more than 4000 IVFs and 3000+ ICSI cases till date.)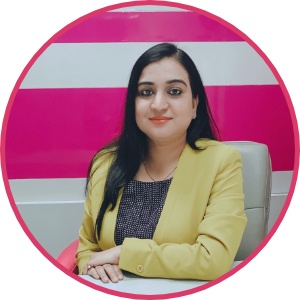 Ms. Nivedita Rai
Head Counsellor
---
MBA in HR from IMT Ghaziabad B.Ed, M.SC in psychology (pursuing). Nivedita Rai is our Head counsellor. She has been with Gunjan IVF World for the last 4.5 years. Her mission as a Head Counsellor is to bring happiness to all those who are unable to conceive. She makes them understand the various infertility treatments that we offer and help them throughout their journey to parenthood. She is a project Head of children welfare related projects of NGO Develop India Foundation and She is also a Reiki practitioner.