There is a popular myth that IVF is a last-stage fertility treatment which is absolutely wrong. We need to take this myth out of our minds. If you are planning for IVF, plan it soon because the success rate of IVF also depends upon the age of the patient.
Whether you want to conceive naturally or through IVF, the best period is between 20-30 years to get pregnant. During this time, women have the best fertility potential. Also, during this period the quantity and quality of the eggs or ovarian reserve is also good. As compared to men, increasing age affects women's fertility a lot. If your age is between 25-30 years, the chances of getting pregnant with a single menstrual cycle are 25%. And as soon as your age increases, these pregnancy chances drop to just 5% when you reach 50.
If a couple is facing infertility problems, and they are recommended to try IVF, they should do it ASAP.
Why does fertility decrease with age?
When a baby girl is born, she has around 4 million eggs in her ovaries. As soon as she reaches puberty, this number decreases and drops to 4 lakh. With every menstrual cycle, the number reaches just 1000 eggs. Along with the decrease in the quantity, the quality of eggs also decreases.
With increasing age, there are also possibilities of chromosomal abnormalities that result in miscarriage. As your age increases, you are also at high risk for endometriosis, fibroids, etc that result in infertility.
Whenever a woman goes for an IVF procedure, it increases her fertility potential and decreases miscarriage rates by 15%. But if a woman is 40 years old and goes for IVF, the same miscarriage rate goes to 40%
What is the right age for IVF?
According to the CDC, the live birth rate is calculated according to our age. If a woman is below 35, the IVF success rate is 54% but if she is between 35-37 this rate becomes 40%. And when she reaches 38-40 years, this rate drops to 25%. Also, this rate just becomes 13% to even the lowest of 4% after the age of 40.
So it is important to understand that age is related to the IVF success rate. If you want to go for IVF, 20-30 years of age is the best period to become a mother.
Was this blog helpful for you?
Give us a clap
claps,
they found this blog helpful
Know the Expert before you visit our clinic
A team of Specialists working together as a team with a single Goal: Patient Satisfaction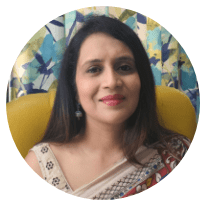 Dr. Gunjan Gupta Govil
MRCOG(UK), MD(Gynae) – Founder & Director
She is a Gynaecologist with specialization in IVF, Infertility & Laparoscopy specialist doctor and has close to 2 decades of experience in treating Infertility, performing Gynae Laparoscopy (Keyhole Surgeries) & Handing high risk Pregnancies. She is a noted speaker in National and International level conferences and has also chaired various sessions on Infertility
4.5

(267 Votes)

4.5

(261 Votes)

3.5

(199 Votes)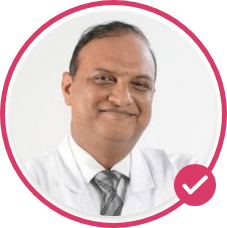 Dr. Pradyot Kumar
CEO
---
Dr. Pradyot Kumar is the CEO of Gunjan IVF World. He is a Neurosurgeon with specialization
(20+ years of experience)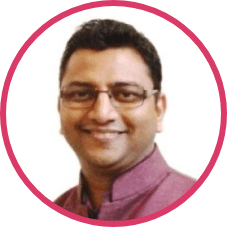 Mr. Gaurav Singhai
Co-Founder & COO
---
He has 15 years of Managerial Experience from various National & International Organizations like TCS, Fiserv & Sopra Steria. He has lived and worked with various MNCs in the US, UK, France & The Netherlands and gained immense experience and skills which he now contributes to Gunjan's IVF World assiduously.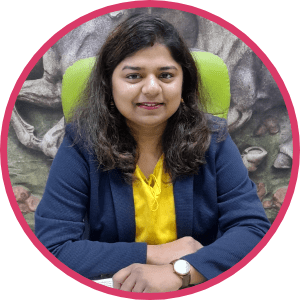 Dr Ankita Nigam, MS
Associate Consultant
---
MS Obs & Gynae (Gold Medallist). Dr Ankita Nigam has 3+ years of experience in IVF, Infertility and Gynaecology. She conducts and assists in OPD at our Indirapuram and Meerut centres. She actively assists IVF consultants in all procedures. She takes care of the management of various IVF, Infertility, Pregnancy care patients. She has done a special training in "Ultrasound Whole abdomen and Obstetrics & Gynaecology" from Thomas Jefferson University Philadelphia US.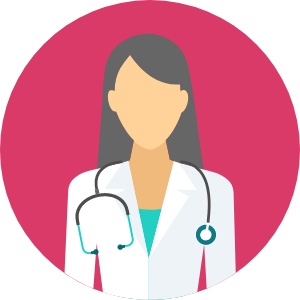 Dr. Rajeshwari Suthar
RMO
---
Dr Rajeshwari Suthar has 5+ years of experience in IVF & Infertility treatments. She actively assists our IVF consultants in OPDs. She is an excellent counsellor and patients are very comfortable with her. She has done BHMS from Hemchandracharya University, Gujarat in 2011.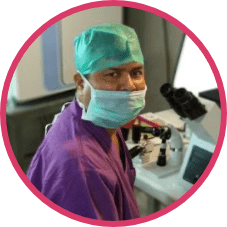 Paritosh Sarkar
Embryologist
---
He is a highly experienced and successful Embryologist with more than 10 years of experience in IVF. He has done M.Sc. in Biotechnology from MIMS, Jaipur. He has done more than 4000 IVFs and 3000+ ICSI cases till date.)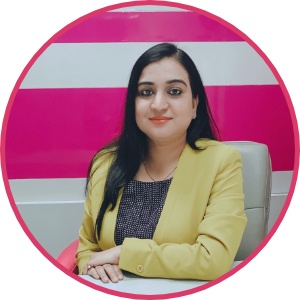 Ms. Nivedita Rai
Head Counsellor
---
MBA in HR from IMT Ghaziabad B.Ed, M.SC in psychology (pursuing). Nivedita Rai is our Head counsellor. She has been with Gunjan IVF World for the last 4.5 years. Her mission as a Head Counsellor is to bring happiness to all those who are unable to conceive. She makes them understand the various infertility treatments that we offer and help them throughout their journey to parenthood. She is a project Head of children welfare related projects of NGO Develop India Foundation and She is also a Reiki practitioner.