IVF which means In-vitro Fertilization is popularly known as a test-tube baby. The basic difference between IUI and IVF is that IUI is a kind of natural form in which fertilization takes place inside the body. Whereas, in IVF, fertilization takes place in a lab with the help of advanced technologies.
What is IUI?
Intrauterine Insemination (IUI) is an easy process in which a healthy selected sperm is directly placed into a uterus. IUI helps a healthy sperm to reach towards the egg quickly.
What is IVF?
In vitro fertilization is a procedure that happens outside the body with medical techniques. This is also called a test tube baby because actually a baby is born outside the baby in this procedure.
What is IVF Process?
An IVF procedure starts with giving hormonal injections to a female patient in order to increase egg production. This egg production is then monitored through ultrasounds and follicular monitoring. When the eggs reach up to a certain growth stage, a final trigger injection is given to mature the eggs. After this, these eggs or follicles need to be aspirated within 36 hours.
After this, the doctor gives anesthesia to extract the eggs with the help of a fine needle through ultrasound. These eggs are then handed over to the embryologist. Also, the semen sample is washed and they are kept along with the eggs for fertilization in an incubator.
Benefits of IVF over IUI
If your fallopian tubes are blocked, or you have fewer eggs or a partner with a low sperm count then for all these conditions IVF is a useful option. If the sperms are passing through the testis and even if sperm count is less, an embryo can be formed. On days 4-5, this embryo is placed into the uterus and if it implants, pregnancy happens. IVF is the most advanced artificial reproductive technique.
Was this blog helpful for you?
Give us a clap
claps,
they found this blog helpful
Know the Expert before you visit our clinic
A team of Specialists working together as a team with a single Goal: Patient Satisfaction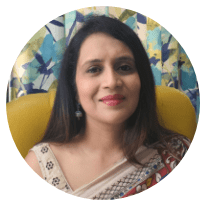 Dr. Gunjan Gupta Govil
MRCOG(UK), MD(Gynae) – Founder & Director
She is a Gynaecologist with specialization in IVF, Infertility & Laparoscopy specialist doctor and has close to 2 decades of experience in treating Infertility, performing Gynae Laparoscopy (Keyhole Surgeries) & Handing high risk Pregnancies. She is a noted speaker in National and International level conferences and has also chaired various sessions on Infertility
4.5

(267 Votes)

4.5

(261 Votes)

3.5

(199 Votes)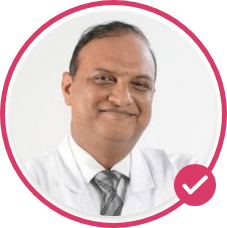 Dr. Pradyot Kumar
CEO
---
Dr. Pradyot Kumar is the CEO of Gunjan IVF World. He is a Neurosurgeon with specialization
(20+ years of experience)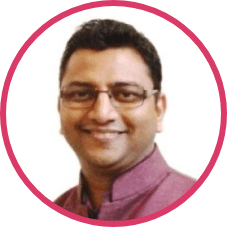 Mr. Gaurav Singhai
Co-Founder & COO
---
He has 15 years of Managerial Experience from various National & International Organizations like TCS, Fiserv & Sopra Steria. He has lived and worked with various MNCs in the US, UK, France & The Netherlands and gained immense experience and skills which he now contributes to Gunjan's IVF World assiduously.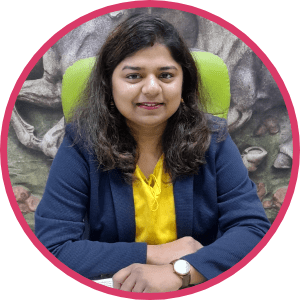 Dr Ankita Nigam, MS
Associate Consultant
---
MS Obs & Gynae (Gold Medallist). Dr Ankita Nigam has 3+ years of experience in IVF, Infertility and Gynaecology. She conducts and assists in OPD at our Indirapuram and Meerut centres. She actively assists IVF consultants in all procedures. She takes care of the management of various IVF, Infertility, Pregnancy care patients. She has done a special training in "Ultrasound Whole abdomen and Obstetrics & Gynaecology" from Thomas Jefferson University Philadelphia US.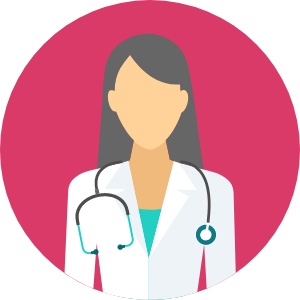 Dr. Rajeshwari Suthar
RMO
---
Dr Rajeshwari Suthar has 5+ years of experience in IVF & Infertility treatments. She actively assists our IVF consultants in OPDs. She is an excellent counsellor and patients are very comfortable with her. She has done BHMS from Hemchandracharya University, Gujarat in 2011.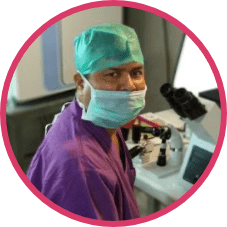 Paritosh Sarkar
Embryologist
---
He is a highly experienced and successful Embryologist with more than 10 years of experience in IVF. He has done M.Sc. in Biotechnology from MIMS, Jaipur. He has done more than 4000 IVFs and 3000+ ICSI cases till date.)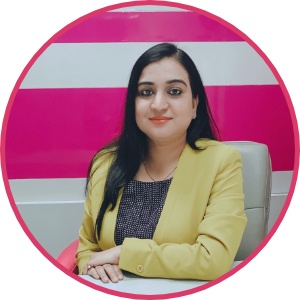 Ms. Nivedita Rai
Head Counsellor
---
MBA in HR from IMT Ghaziabad B.Ed, M.SC in psychology (pursuing). Nivedita Rai is our Head counsellor. She has been with Gunjan IVF World for the last 4.5 years. Her mission as a Head Counsellor is to bring happiness to all those who are unable to conceive. She makes them understand the various infertility treatments that we offer and help them throughout their journey to parenthood. She is a project Head of children welfare related projects of NGO Develop India Foundation and She is also a Reiki practitioner.