If you have decided to take the help
of advanced reproductive techniques like In Vitro Fertilization, you must have heard about laser-assisted hatching.
During IVF, a healthy embryo is then implanted into a mother's uterus to conceive a child. At this stage of development a protective shell is formed around the embryo by Zona pellucida. For the implantation to occur this protective coating spontaneously breaks out. The embryo's outer layer becomes hard in some situations, making it difficult to hatch and implant. One of the factors responsible for this is infertility in women.  
This procedure, called "laser-assisted hatching," creates an artificial crack in the embryo before it is implanted inside of you. This treatment assists successful implantation, which leads to pregnancy.
Which patients would benefit from this procedure?

Women who have tried and failed to conceive via IVF and have had thicker eggs than usual greatly benefit by this method. It is important to understand who could benefit from LAH before including it into IVF or ICSI  treatment protocols.
Candidates considered suitable for laser-assisted hatching are:
Infertile patients who have earlier failed to conceive with the use  IVF or ICSI methods.

Individuals above the 37 years and who have had unsuccessful IVF or ICSI 

Compared to younger women, those above 37 years of age are more likely to produce eggs with a denser zona pellucida.

Women who have a high amount of the hormone Follicle-Stimulating Hormone (FSH)

Patients with poor ovarian response, characterized by low AMH or antral follicle count

Individuals who have low fertilization rates in previous IVF, such as less than one-third of the fertilized embryos.

Individuals with three or fewer embryos.

Patients who want to go for laser-assisted hatching and are fully aware of it.
20+ Years Of Experience as
Fertility Specialists
20 Years Of Experience as a Fertility Specialists
Does assisted hatching to increase the chances of pregnancy?
An additional technique for individuals undergoing in vitro fertilization (IVF) therapy is assisted hatching. The zona pellucida is a rigid outer layer of cells around the embryo which is generated during IVF. This outer layer is called the embryo's shell. An embryo needs to break out of its shell to implant into the uterus and grow into a pregnancy. Therefore, it is possible to hatch an embryo in zona pellucida by producing a tiny fracture. According to several studies, assisted hatching has been shown to increase pregnancy rates in certain patients.
How is Laser Assisted Hatching Done?
IVF or ICSI assisted hatching occurs throughout the embryo's time in a laboratory, i.e., typically Day 3 or Day 5.
A laser or mechanical procedure is used to make a hole in the embryo's outer layer before it is returned to the mother's womb.
Low intensity laser pulses are used to break the embryo's outer shell during Laser Assisted Hatching. The laser is blasted at a distance to avoid damaging the embryo's cells. Thus throughout this procedure, every embryo generated in IVF is only exposed to the outside world for a small period of time.
Advantages of LAH
Laser-assisted hatching has more accuracy compared to other aided hatching processes. The embryo is less likely to be damaged as the LAH process does not require any physical manipulation of the embryo. In addition, the safety of the embryo is ensured throughout the procedure as software is employed to control the laser's accuracy. Thus, laser-assisted hatching increases the likelihood of a successful pregnancy.
Does LAH increase the IVF success rate?
It is possible to succeed in implantation and pregnancy by using lasers throughout the hatching process. If IVF fails, assisted hatching may aid you in becoming pregnant. Although your fertility specialist will assist to make the right decision.
Is assisted hatching the same as ICSI?
ICSI is a technique done at microscopic level which lets one sperm be inserted into the cytoplasm of a female's egg. Intracytoplasmic Sperm Injection (ICSI) has shown the highest success rate of fertilization and pregnancy when used for treatment of male infertility.
As 40% of all couples have male infertility factor, it is reassuring to know that you can get a possibility of paternity even if a single sperm is present. Males who do not ejaculate any sperm but have small amounts of viable sperm in their testes and epididymis should consider going for this procedure. A few examples that fall into this category are males without a vas deferens, men who have had a vasectomy and had a failed vasectomy reversal, and men with testicular disorders that reduce the amount of normal ejaculated sperm. It is possible to extract extremely tiny sperm via simple surgical operations and fertilize eggs using ICSI. Thanks to ICSI! for helping these males father a kid.
A technique of micromanipulation– Assisted hatching (also known as AH) is also becoming popular.  assisted hatching increases the rate of pregnancy by making a hole in the zona pellucida.Hence, improving the implantation rate.
Conclusion
Pregnancy necessitates the hatching process. LAH is the therapy of choice if the embryo cannot implant for whatever reason. The LAH treatment increased the possibility of conceiving after a failed IVF cycle. This procedure, carried out by a fertility specialist or embryologist, will definitely help in the conception of thin shell embryos. This will help achieve increased pregnancy, implantation and birth rates. Success in aged couples and situations with IVF failure has been achieved using the LAH therapy in combination with IVF.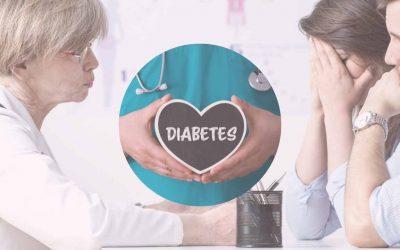 Diabetes is a condition that impacts how the body uses blood sugar. When left untreated, diabetes can lead to health ...
Was this blog helpful for you?
Give us a clap
claps,
they found this blog helpful