Egg freezing, medically known as human oocyte cryopreservation. It is an effective procedure allows the woman to go against the biological clock. It enables women to postpone pregnancy to a later date. In this phenomenon, eggs extracted, frozen and stored. The success rate of the procedure depends on the age of the woman and ranges from approximately 14% to 30%.
What is the preparation for egg freezing?
Before you plan to extend your fertility, take note of the following points:
Plan about your family goals: Sit with your partner and discuss family planning. If you're pretty sure you want to get pregnant around 35, It will imply a different target plan than if you're sure you'll be waiting until you're over 40. Accordingly, an egg-freezing storage plan made.
Explore payment and financing options: Talk to your insurance provider to check whether your insurance plan would cover the treatment and medications.
Extend Fertility has made egg freezing possible by offering you an option to pay in cash or credit or set up a monthly payment plan while preparing for your first egg freezing cycle.
If you are planning to undergo egg freezing, a series of screenings and blood tests need to be completed anytime in 12 months before the procedure.
Consider your calendar: To achieve desired results, it is important to decide when to freeze your eggs. Choose an optimum time for freezing so that there is no inconvenience in the process either by work, travel or any kind of social commitments. Consult the healthcare team to guide you for the most appropriate time to start the cycle.
What is the procedure?
In the egg freezing procedure, a woman may choose to have the eggs thawed, fertilized and transferred to the uterus as embryos to facilitate pregnancy in the future. It involves stimulating the ovaries with hormones to produce multiple eggs, thereafter retrieving the eggs from the ovaries and taking them to the laboratory. Here, at the lab, they are cooled at subzero temperature to be thawed at a future date.
Who would benefit?
Women under 38 years and wishes to preserve the option of having healthy, genetically related children for a later date. Egg freezing has proved beneficial for women who anticipate becoming pregnant sometime later in the future. IT enables them to become a genetic parent using their frozen-thawed eggs. Plus, reduces the risk of having children with chromosomal abnormalities associated with ovarian aneuploidy. Women with no partner or case of women moral concerns egg freezing is a suitable alternative to embryo freezing.
Egg freezing is popular since the late 90s. Used for fertility preservation for young women suffering from cancer who are at risk of sterility as a result of the disease or its treatment.
Costs and side effects
Egg freezing is currently an expensive affair. The procedural cost of retrieval and storage of eggs similar to the IVF procedure may vary between Rs.50,000 to Rs.100,000. Once the eggs frozen, the cost of retaining them in frozen stare recurring annual cost and varies between Rs.15,000 to Rs.30,000 per year.
The risks and side effects associated with the procedure are either nil or short-lived. The side effects reported are mainly as a result of the hormonal fluctuations caused by medications. PMS symptoms headaches, mood swings, insomnia, breast tenderness, bloating or mild fluid retention are common problems faced by women.
Know the Expert before you visit our clinic
A team of Specialists working together as a team with a single Goal: Patient Satisfaction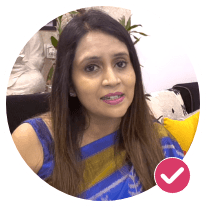 Dr. Gunjan Gupta Govil
MRCOG(UK), MD(Gynae) – Founder & CEO
She is a Gynaecologist with specialization in IVF, Infertility & Laparoscopy specialist doctor and has close to 2 decades of experience in treating Infertility, performing Gynae Laparoscopy (Keyhole Surgeries) & Handing high-risk Pregnancies. She is a noted speaker in National and International level conferences and has also chaired various sessions on Infertility
86%

(218 Votes)
​86% (218 Votes)
86% (218 Votes)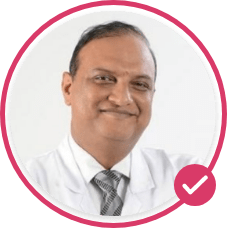 Dr. Pradyot Kumar
Neurosurgeon
---
Dr. Pradyot Kumar is the founder and CEO of Gunjan IVF World. He is a Neurosurgeon with specialization
(20+ years of experience)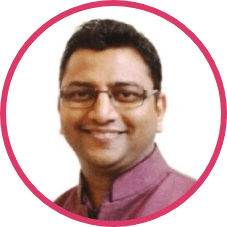 Mr. Gaurav Singhai
Co-Founder & COO
---
He has 15 years of Managerial Experience from various National & International Organizations like TCS, Fiserv & Sopra Steria. He has lived and worked with various MNCs in the US, UK, France & The Netherlands and gained immense experience and skills which he now contributes to Gunjan's IVF World assiduously.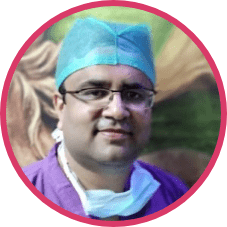 Dr. Abhishek Parihar
Gynaecologist
---
He is a dedicated & experienced Gynaecologist offering comprehensive fertility practice oriented towards fertility treatment. He has vast experience in dealing with infertile couples and providing health care assistance to them during course of their treatment.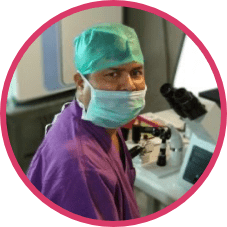 Paritosh Sarkar
Embryologist
---
He is a highly experienced and successful Embryologist with more than 10 years of experience in IVF. He has done M.Sc. in Biotechnology from MIMS, Jaipur. He has done more than 4000 IVFs and 3000+ ICSI cases till date.)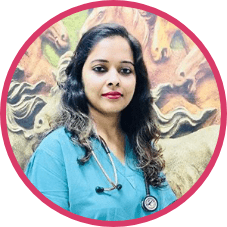 Dr. Arshi khan
RMO
---
She is another proud member of our medical team & while serving as a RMO for the past few years, she assists Dr. Gunjan during her session with various patients. Moreover, She is a graduate in BUMS and aspire to achieve greater heights in her career in the future.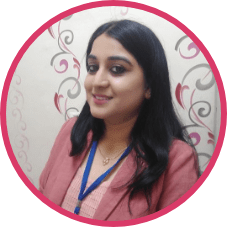 Ms. Nivedita Rai
Head Counselor
---
She is the Head Counselor at Gunjan IVF world who counsels and coordinates with our patients during the course of their treatment. Patients hold a very high regard for her. She has pursued her MBA from IMT Ghaziabad & been a part of our Gunjan IVF world Family since past many years.