If we talk about the term "Secondary Infertility" it generally refers to a situation when a woman is going through certain infertility issues even after carrying a baby already in her life. Moreover, this type of Infertility results in almost 50 percent of total infertility cases in women around the world. This is most common in couples who think of having a baby in their late 30s and 40s.
Causes of Secondary Infertility
Most of the times, the secondary infertility factors are directly related to the previous pregnancy of a person. This could be either damage done to the uterus during the pregnancy period or the certain health complications observed during that period only. Still, if we look into the main factors of secondary infertility, they are more or less about the primary fertility as well; these may include issues like increasing age, obesity, ovulation issues and so on.
How to cope up with the secondary infertility issue?
There may be a chance that you will get anxious and stressed about this situation, it needs to be death with the utmost calm and composure. Moreover, the following steps can be taken in order to deal with the whole situation
Analyzing your preconception period
This involves checking the ovulation cycle and the timing of sexual intercourse whilst planning for the baby. The person can monitor the whole cycle along with the probabilities of getting pregnant in the process. This holds great relevance in the chance of getting pregnant and thus must be taken care of.
Bringing positive changes to your lifestyle
This certainly comes as one of the most important aspects of the pregnancy period as what you eat and drink matters a lot to your overall efforts of getting pregnant. Whilst most of the physicians advise a person to follow a healthy and balanced diet, a healthy routine is a key to the whole arrangement. Additionally, the person must stay away from smoking and alcohol during the conception period as this can lay a negative impact on the overall health of the mother as well as the child.
Staying healthy is the key to the overall efforts of a person to become pregnant and this is where the person needs to follow a healthy routine along with light exercises. On the other side, meditation and yoga can be brought into practice as it brings a fresh wave to both the physical and mental health of a person.
Keeping a healthy BMI (Body mass index)
Keeping a healthy Body mass index is always the key to better health and the same needs to be taken care of whilst you are planning your second baby. It can be achieved whilst following a healthy diet and routine in the whole process.
Know the Expert before you visit our clinic
A team of Specialists working together as a team with a single Goal: Patient Satisfaction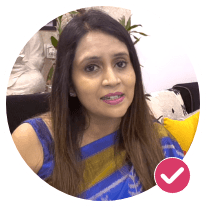 Dr. Gunjan Gupta Govil
MRCOG(UK), MD(Gynae) – Founder & CEO
She is a Gynaecologist with specialization in IVF, Infertility & Laparoscopy specialist doctor and has close to 2 decades of experience in treating Infertility, performing Gynae Laparoscopy (Keyhole Surgeries) & Handing high-risk Pregnancies. She is a noted speaker in National and International level conferences and has also chaired various sessions on Infertility
86%

(218 Votes)
​86% (218 Votes)
86% (218 Votes)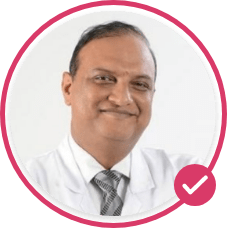 Dr. Pradyot Kumar
Neurosurgeon
---
Dr. Pradyot Kumar is the founder and CEO of Gunjan IVF World. He is a Neurosurgeon with specialization
(20+ years of experience)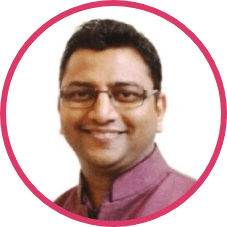 Mr. Gaurav Singhai
Co-Founder & COO
---
He has 15 years of Managerial Experience from various National & International Organizations like TCS, Fiserv & Sopra Steria. He has lived and worked with various MNCs in the US, UK, France & The Netherlands and gained immense experience and skills which he now contributes to Gunjan's IVF World assiduously.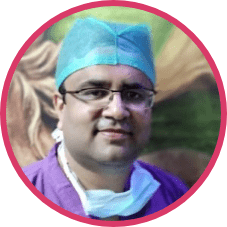 Dr. Abhishek Parihar
Gynaecologist
---
He is a dedicated & experienced Gynaecologist offering comprehensive fertility practice oriented towards fertility treatment. He has vast experience in dealing with infertile couples and providing health care assistance to them during course of their treatment.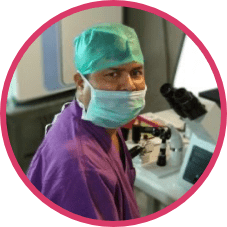 Paritosh Sarkar
Embryologist
---
He is a highly experienced and successful Embryologist with more than 10 years of experience in IVF. He has done M.Sc. in Biotechnology from MIMS, Jaipur. He has done more than 4000 IVFs and 3000+ ICSI cases till date.)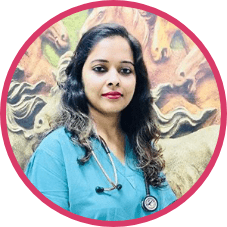 Dr. Arshi khan
RMO
---
She is another proud member of our medical team & while serving as a RMO for the past few years, she assists Dr. Gunjan during her session with various patients. Moreover, She is a graduate in BUMS and aspire to achieve greater heights in her career in the future.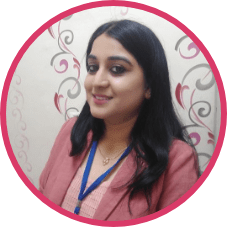 Ms. Nivedita Rai
Head Counselor
---
She is the Head Counselor at Gunjan IVF world who counsels and coordinates with our patients during the course of their treatment. Patients hold a very high regard for her. She has pursued her MBA from IMT Ghaziabad & been a part of our Gunjan IVF world Family since past many years.