Teenage years are one of the most exciting moments in life. During teenage, a body undergoes hormonal changes, weight gain or loss, growth, and physical changes. Rapid growth and development need increased nutrition and energy intake.
Therefore, it is crucial to understand the importance of nutrition during teenage.
Why is it important to understand the nutritional problems of an adolescent?
During adolescence, a person's nutritional and dietary demands alter due to changes in the body. Teenagers are growing more self-reliant and making a maximum number of eating choices for themselves. Growth spurts and increased appetites are common among teenagers. They need nutritious diets to keep up with their flourishing bodies. When compared to younger children, teenagers consume more meals out than at home.
Peer pressure is also a major impact on them. Since they find it convenient, adolescents consume too much junk food, such as sodas, fast food, and processed meals.
In addition, dieting is a major worry for many teenagers. Peer pressure might lead girls to try to lose weight by cutting down on what they consume. Dieting to "make weight" for an athletic or social event may be done by both boys and females.
20+ Years Of Experience as
Fertility Specialists
20 Years Of Experience as a Fertility Specialists
How does nutrition affect adolescent development?
Adolescents require nutritional counselling to maintain healthy lifestyles, minimize weight-related issues, reduce illness risk, and ensure proper development and growth. Eating healthily in moderation and engaging in regular exercise may help avoid weight gain, iron deficiency, anaemia and poor bone mineralization.
Obesity or being overweight throughout youth raises the chance of developing type 2 diabetes later in life. As a result, eating habits developed throughout adolescence may have a long-term impact on the likelihood of developing chronic conditions including heart disease, osteoporosis, and cancer in later life. As adolescence progresses, so does the need for energy and other nutrients.
What are the nutritional needs during adolescence?
Healthy habits like eating breakfast every day and not skipping meals should be emphasized. Parents who want their children to make their own eating choices should provide plenty of support and healthy meals at home. Adolescents need more calories, calcium, zinc, protein, iron, and most vitamins.
Calories
Adolescents' energy needs depend on BMR, activity level, and the need to stimulate pubertal development. For teenagers, this means consuming more calories to keep up with their increased activity and development. 
Teenage guys need more calories since they are larger and heavier than their female counterparts. They need between 2500 and 2800 calories a day to maintain their weight. However, teenage girls need roughly 2200 calories a day to maintain their weight. 
Teenagers should eat lean protein sources, low-fat dairy products, whole grains, vegetables, and fruits to achieve these nutritional needs.
Protein
During the teenage development surge, protein is essential for maintaining muscular mass. Females 11 to 14 years old have a greater protein demand per unit of height than males 15 to 18 years old. 
Every day, the average teenager needs between 45 and 60 grams of protein. Teenagers often consume chicken, steak, eggs, and dairy products to achieve this protein requirement. Nuts, soy foods, beans, and tofu are other good sources of protein.
Calcium
During adolescence, bone mass reaches a maximum of 45 percent. For this reason, children must have enough calcium in their diets. One thousand and one hundred and thirty-five milligrams of calcium a day is recommended for adolescents between the ages of 9 and 18. According to the American Academy of Paediatrics, milk, cheese, yogurt, calcium-fortified drinks, and cereals are the best sources of calcium for teenagers.
Iron
A lack of iron in the circulation may lead to anaemia, which can be fatal. Male adolescents need 12 mg of iron a day, whereas female adolescents need 15 mg. It's a good idea to eat a wide variety of foods rich in iron to ensure that you're getting enough.
Zinc
Gene expression and protein synthesis are dependent on zinc. It's critical in adolescence since it aids in physical and sexual development. There is a link between zinc deficiency in males and stunted growth.
Fish, shellfish, and red meat are excellent sources of zinc, as are complete grains and legumes. Breakfast cereals enriched with zinc are also a good source of zinc. Its insufficiency is a common problem among adolescent vegetarians, particularly those who avoid animal products.
Vitamins
Vitamin A, B6, E, D, C, and folic acid deficiencies are common among teenagers. On the other hand, adolescents who consume the recommended daily allowance of nutrients do not suffer from vitamin deficiencies. As a supplement, you may address these needs.
Conclusion
You develop physically and socially throughout adolescence. As a result, proper nutrition throughout this time should not be underestimated. Adolescent eating decisions will have an impact on both your current and future health throughout this time.
You can talk to our nutritional experts to know about this in detail.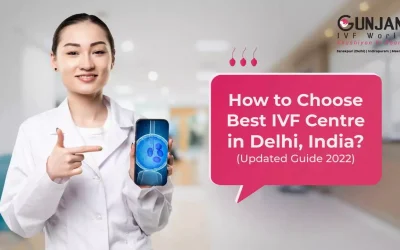 During the first three months of pregnancy, it is possible to sleep in any position without risk but sleeping on your...
Was this blog helpful for you?
Give us a clap
claps,
they found this blog helpful