Couples freeze their embryos to have an option of many IVF cycles by only one round of treatment. Initially, there were many risks among babies who are born with frozen embryos. But with time, the system has improved. The experts say that the couple does not have to worry about the freezing method. Now, the risk has been reduced. The trouble was as low as 0.4% of all the frozen embryos.
The study utilized data from about 10,85,172 babies in Denmark. They said that in the year between 1978 and 2018, 8 million healthy children were born, recorded as the highest rate.
After the Denmark research, Hargreave called for more. They conducted a survey to validate the findings. Let us read about the health of the babies born from frozen embryos.
20+ Years Of Experience as Fertility Specialist
20 Years Of Experience as a Fertility specialist

Call Us 24/7
+91-99 900 44555
Why do people choose to transfer frozen embryos?
It is always advisable to transfer only one or two embryos for IVF pregnancy, even if several embryos have been fertilized. Multiple embryo transfer is avoided as it results in numerous pregnancies. These numerous pregnancies can lead to delivery complications.
The doctors choose an embryo that seems the most viable and transfer it to the uterus. The remaining embryos are frozen. If the pregnancy fails, you can choose between two options. Either select the remaining frozen embryo or can go through the full IVF cycle once again. The first option is the most cost-effective.
Some couples also choose to freeze their embryo as they want a second child. They chose the option of the frozen embryo because going for a fresh cycle can be more expensive. The embryos can be frozen indefinitely.
Even though it seems that you are taking a high risk by going through IVF treatment with frozen embryos, it has improved a lot. The statistics show the growth in health and a reduction in childhood cancer cases drastically among infants. The technologies are developing to secure the life of both mother and baby.
Some couples do not have an option but to secure the pregnancy through the first cycle of IVF. For that, they freeze their embryos to provide themselves with options. Choosing frozen embryos is fine because the percentage of cancer is meager.
Know the Expert before you visit our clinic
A team of Specialists working together as a team with a single Goal: Patient Satisfaction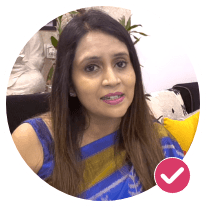 Dr. Gunjan Gupta Govil
MRCOG(UK), MD(Gynae) – Founder & CEO
She is a Gynaecologist with specialization in IVF, Infertility & Laparoscopy specialist doctor and has close to 2 decades of experience in treating Infertility, performing Gynae Laparoscopy (Keyhole Surgeries) & Handing high-risk Pregnancies. She is a noted speaker in National and International level conferences and has also chaired various sessions on Infertility
86%

(218 Votes)
​86% (218 Votes)
86% (218 Votes)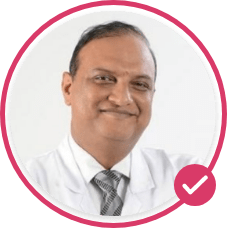 Dr. Pradyot Kumar
Neurosurgeon
---
Dr. Pradyot Kumar is the founder and CEO of Gunjan IVF World. He is a Neurosurgeon with specialization
(20+ years of experience)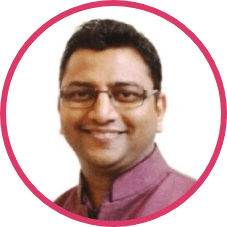 Mr. Gaurav Singhai
Co-Founder & COO
---
He has 15 years of Managerial Experience from various National & International Organizations like TCS, Fiserv & Sopra Steria. He has lived and worked with various MNCs in the US, UK, France & The Netherlands and gained immense experience and skills which he now contributes to Gunjan's IVF World assiduously.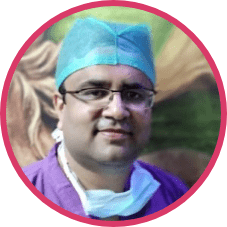 Dr. Abhishek Parihar
Gynaecologist
---
He is a dedicated & experienced Gynaecologist offering comprehensive fertility practice oriented towards fertility treatment. He has vast experience in dealing with infertile couples and providing health care assistance to them during course of their treatment.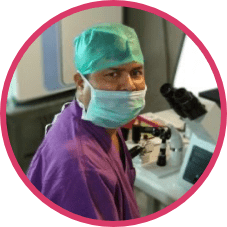 Paritosh Sarkar
Embryologist
---
He is a highly experienced and successful Embryologist with more than 10 years of experience in IVF. He has done M.Sc. in Biotechnology from MIMS, Jaipur. He has done more than 4000 IVFs and 3000+ ICSI cases till date.)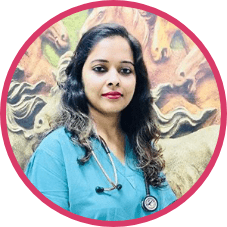 Dr. Arshi khan
RMO
---
She is another proud member of our medical team & while serving as a RMO for the past few years, she assists Dr. Gunjan during her session with various patients. Moreover, She is a graduate in BUMS and aspire to achieve greater heights in her career in the future.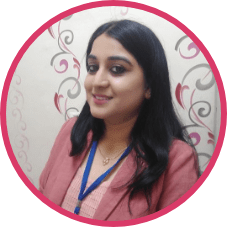 Ms. Nivedita Rai
Head Counselor
---
She is the Head Counselor at Gunjan IVF world who counsels and coordinates with our patients during the course of their treatment. Patients hold a very high regard for her. She has pursued her MBA from IMT Ghaziabad & been a part of our Gunjan IVF world Family since past many years.