Do you know that 1 out 7 couples i.e. 15% of couples in India are facing Infertility and are unable to conceive despite trying? The infertility rate is increasing day by day. Do you want to know why some couples do not conceive? In this article, let's understand the top 6 reasons or causes of Infertility in women and men. We will also discuss their solutions.
The infertility rate is increasing day by day due to increased stress, competitive work environment, hectic and fast-paced imbalanced lifestyle, urbanization, environmental toxins, delayed marriage, and prolonged family planning.
Causes of Infertility in Female
1. Problems in Ovaries
PCOD –Poly Cystic Ovarian Disease (PCOD) is a common lifestyle-related disease in women which is aggravated by stress. PCOD can be controlled by weight loss and a healthy lifestyle. If required, laparoscopy can be done to puncture the cysts in the ovaries. The hormonal imbalance can be corrected by medicines also. PCOD is one of the leading causes of infertility.
Premature Ovarian Failure: In some women, ovaries stop producing enough Estrogen and other hormones at a young age. As a result, the eggs do not develop resulting in infertility. In such cases, IVF with donor egg can be done to become a mother.
2. Blocked Fallopian Tubes
Blocked Fallopian Tubes: It's a very common cause of infertility. Sometimes, one or both of the Fallopian Tubes of a woman are blocked. As a result, the egg cannot reach the Uterus and the fertilization with sperm doesn't happen. The tubes can get blocked due to Endometriosis, TB in Uterus, or an Infection in the tubes. Blocked tubes can be opened by Laparoscopy. If the woman's age is more than 30 years, then IVF is recommended.
3. Problems in Uterus
Tuberculosis in Uterus: In India, (Tuberculosis) TB is Uterus is very common. The TB bacteria infect the uterus and cause severe damage to other reproductive organs such as Tubes, Ovaries, Endometrium, etc. If left untreated, it may cause permanent Infertility. The Good News is that TB is Treatable and in many cases, the woman conceives during the treatment of TB.
Anomalies of Uterus: In some women, the shape of the uterus is malformed and is developed differently from most women. These anomalies result in no menstrual period for very long, or heavy bleeding during periods, repeated miscarriages, and Infertility. If you have conceived, the risk of miscarriage remains high. These are the different shapes of malformed uterus e.g. Bicornuate Uterus etc. In such cases, a surgical correction of the malformed uterus is recommended before proceeding with IVF treatment.
4. Cervical Factors
If the Cervical mucus has Anti-Sperm antibodies that mistakenly kill sperm. They make it harder for the couple to have a baby. The solution is IUI (Intra Uterine Insemination).In IUI, the sperms are injected directly inside the uterus so that sperms can overcome the barrier of Cervical mucus.
5. Hormonal Imbalance
The imbalance of female reproductive organs esp. Thyroid and Prolactin can also cause Infertility.
Hyperprolactinemia: Prolactin is produced by the Pituitary Gland of the brain. Excessive Prolactin results in Irregular periods, unwanted milky discharge from breasts and interferes with the function of ovaries, and Infertility. This condition can be treated with medicines.
Thyroid Problems: Low levels of Thyroid hormone interfere with the release of an egg from the ovary and can cause Infertility. The thyroid levels can be brought to normal by medicines.
Causes of Infertility in Male
6. Low or Nil Sperm Count
This condition is called Azoospermia. Males are found to be responsible for 20-30% of infertility cases. But, there is hope. Even if the sperm count is 1 million/ml (Normally it's around 50-60 million/ml), IVF with ICSI can make you a father.
So, we hope you have understood the Top 6 reasons for Infertility. If you have any questions, you can contact us here.
Know the Expert before you visit our clinic
A team of Specialists working together as a team with a single Goal: Patient Satisfaction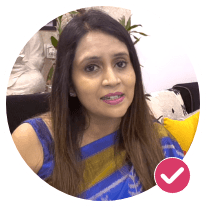 Dr. Gunjan Gupta Govil
MRCOG(UK), MD(Gynae) – Founder & CEO
She is a Gynaecologist with specialization in IVF, Infertility & Laparoscopy specialist doctor and has close to 2 decades of experience in treating Infertility, performing Gynae Laparoscopy (Keyhole Surgeries) & Handing high-risk Pregnancies. She is a noted speaker in National and International level conferences and has also chaired various sessions on Infertility
86%

(218 Votes)
​86% (218 Votes)
86% (218 Votes)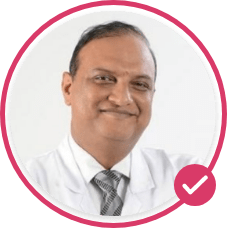 Dr. Pradyot Kumar
Neurosurgeon
---
Dr. Pradyot Kumar is the founder and CEO of Gunjan IVF World. He is a Neurosurgeon with specialization
(20+ years of experience)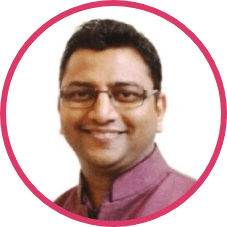 Mr. Gaurav Singhai
Co-Founder & COO
---
He has 15 years of Managerial Experience from various National & International Organizations like TCS, Fiserv & Sopra Steria. He has lived and worked with various MNCs in the US, UK, France & The Netherlands and gained immense experience and skills which he now contributes to Gunjan's IVF World assiduously.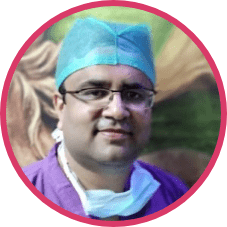 Dr. Abhishek Parihar
Gynaecologist
---
He is a dedicated & experienced Gynaecologist offering comprehensive fertility practice oriented towards fertility treatment. He has vast experience in dealing with infertile couples and providing health care assistance to them during course of their treatment.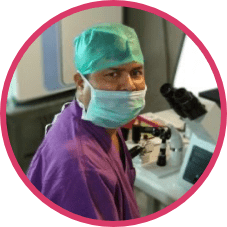 Paritosh Sarkar
Embryologist
---
He is a highly experienced and successful Embryologist with more than 10 years of experience in IVF. He has done M.Sc. in Biotechnology from MIMS, Jaipur. He has done more than 4000 IVFs and 3000+ ICSI cases till date.)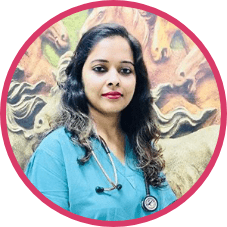 Dr. Arshi khan
RMO
---
She is another proud member of our medical team & while serving as a RMO for the past few years, she assists Dr. Gunjan during her session with various patients. Moreover, She is a graduate in BUMS and aspire to achieve greater heights in her career in the future.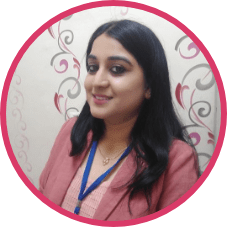 Ms. Nivedita Rai
Head Counselor
---
She is the Head Counselor at Gunjan IVF world who counsels and coordinates with our patients during the course of their treatment. Patients hold a very high regard for her. She has pursued her MBA from IMT Ghaziabad & been a part of our Gunjan IVF world Family since past many years.