Overview
The endometrium is the tissue that lines up in the wall of the uterus. After every twenty-eight days, this tissue breaks down and bleeds as menstrual blood.
The problem is the Endometriosis tissue also behaves like normal tissues. But when you have Endometriosis, the tissues will grow on the outer side of the uterus. So they also break them out during periods. But as they are the opposite, there is no way to get out of the body. Being trapped, the tissues go back to the abdomen during menstruation. They get attached and infect the area.
Endometriosis can lead to major pain during the menstrual cycle or Intercourse, irregular periods, heavy bleeding, diarrhoea, constipation, and infertility. When you see the doctor, they will run some tests and ensure if it is Endometriosis or something else.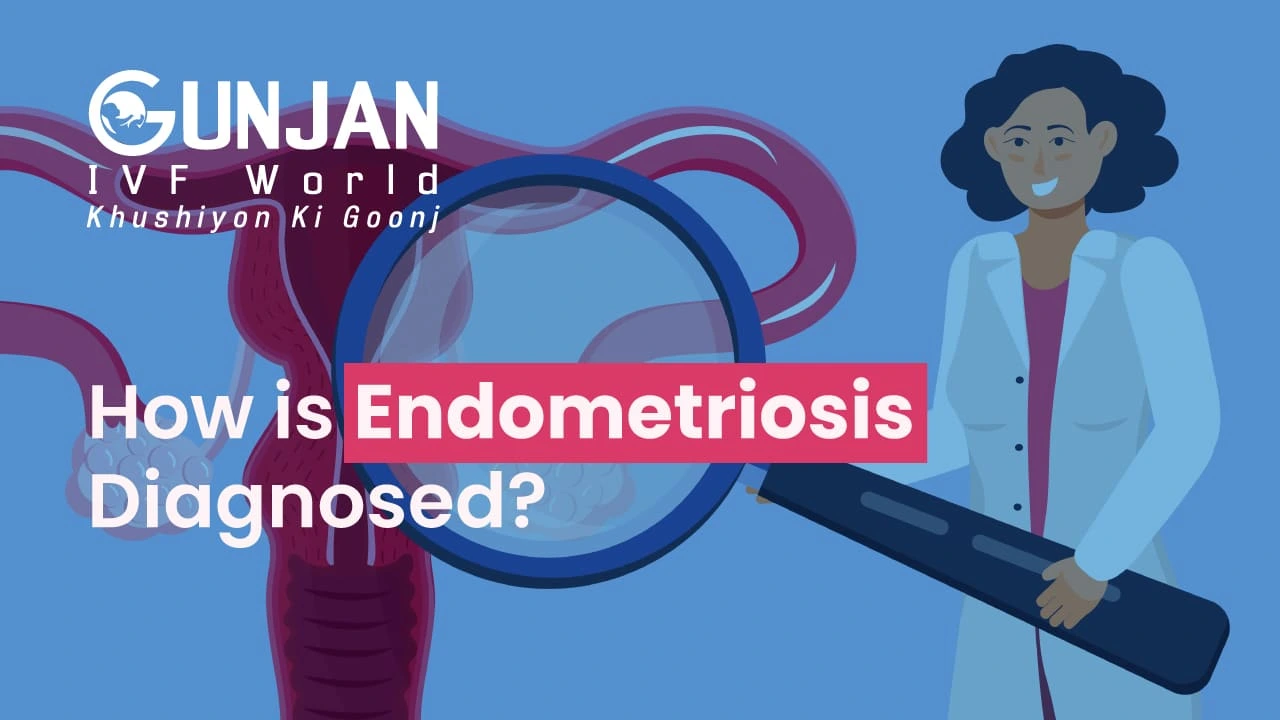 Where is Endometriosis Most Commonly Located?
Endometriosis starts growing from the outer side of the uterus, and it can infect neighbouring organs. Here are some examples.
Ovaries: 

The most common organ that can get infected by endometriosis is the ovaries; surprisingly, it is easier to spot endometriosis in ovaries than uterus endometriosis.

Patients feel sharp and itchy edges as someone is stabbing them inside the body. Some say there is a "pulled down" feeling if someone pulls her behind.

Fallopian tubes: 

Fallopian tubes are very sensitive organs that are directly connected to the reproductive system. The endometriosis tissues can damage or block the fallopian tubes. You will feel pain during intercourse if you have a fallopian tube blockage.

Uterosacral ligaments: 

Uterosacral ligaments are those ligaments that give support and security to the uterus. But when the outer wall of the uterus gets infected, endometriosis tissue catches the ligaments directly.

The outer wall of the uterus: 

It is the starting point of endometriosis.

The pelvic cavity

The inner space between the rectum and uterus

The middle space between the bladder and uterus
Besides that, some organs can also get infected in rare cases.
Intestine

Bladder

Vagina

Rectum

Vulva

Cervix
Read Also – Can I Get Pregnant With Endometriosis?

How is Endometriosis Diagnosed?
Primarily there will be a lot of pain in the lower abdomen during the menstrual cycle. The irregular, shorter, or longer cycles and heavy bleeding are also symptoms of endometriosis.
Females need to talk to doctors if they have that kind of symptom. Those are also very common symptoms of PCOS. And is it also a very common problem for women? So doctors prescribe some tests to check if there is any cyst in the uterus or ovaries. If not, they will run some tests to check if there is a tissue of endometriosis.
USG:

 

Ultrasonography is a process to check if there are any cysts or tumours in your uterus. They also check the size of the ovaries, as obese females can get irregular periods.

Pelvic Exam:

 

In this test, Doctors try to find any large scars or cysts on the outer side of the uterus.

MRI:

 

By MRI, you can take a picture of your whole body or a specific part of your body. So an MRI can let you see if there are uterine problems.

Laparoscopy:

 

It is a surgery that ensures you if you have endometriosis. Surgery is the only process to ensure it. Sometimes doctors prescribe medicine just by seeing the growth.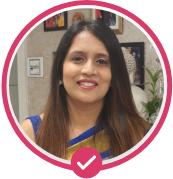 Dr. Gunjan Gupta Govil
Founder & Director
(20+ years of experience)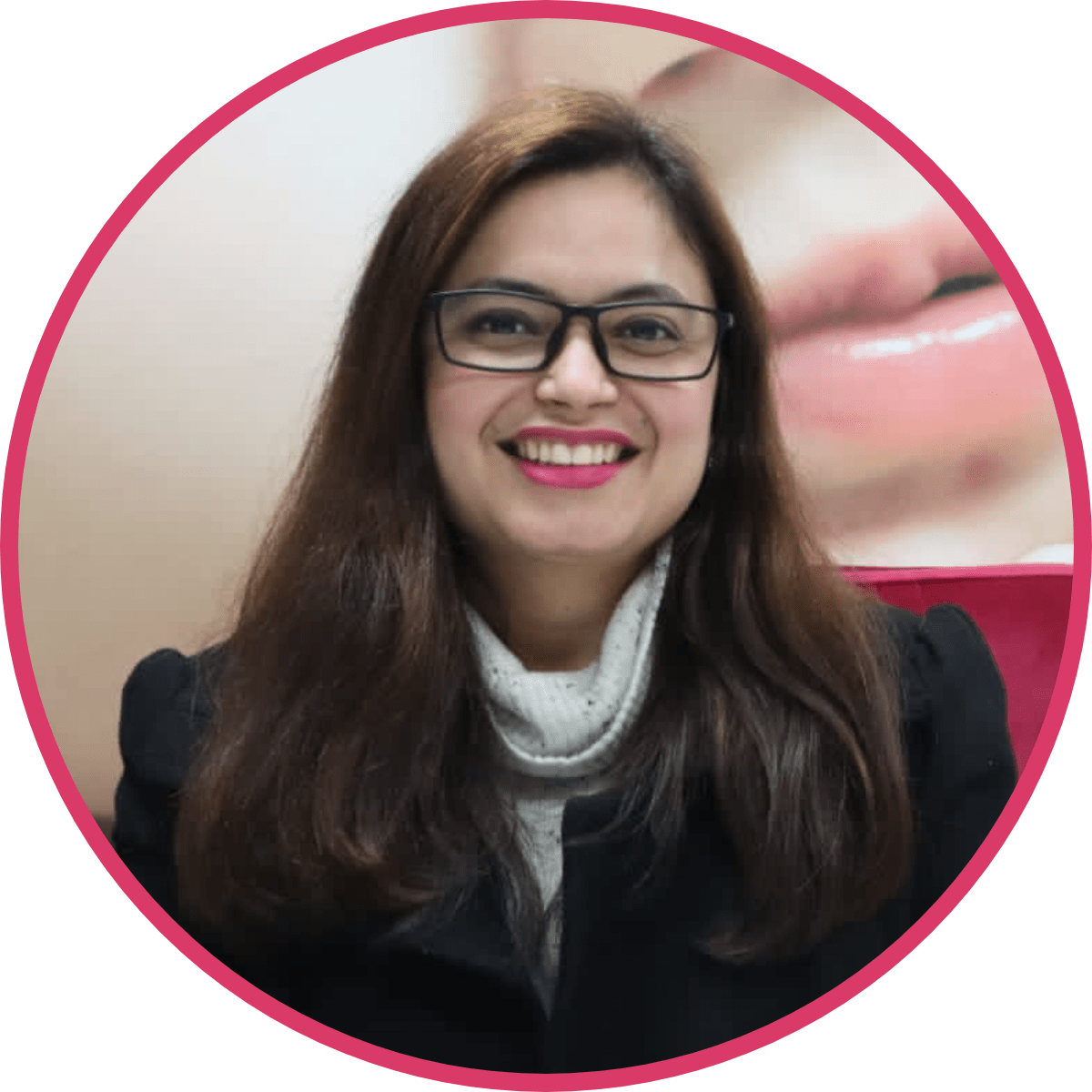 Dr. Garima Sharma
Infertility Specialist
(12+ years of experience)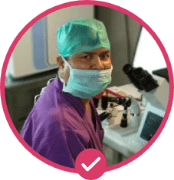 Dr. Paritosh Sarkar
Embryologist
(10+ years of experience)
Our ratings

How can an Ultrasound help diagnose Endometriosis?
An Ultrasound of Endometriosis is a procedure that can help you to test if you have any symptoms of endometriosis. It can also help you detect any endometrial tissue in your ovaries, intestine, or bladder. In ultrasonography, the big tissues lining up in your uterus's outer cell will show up.
But ultrasound can't provide you with information about smaller issues. It also can't tell you if endometriosis is the reason for those lamps.
Ultrasonography can show you if there are any cysts in your organs. But it can't show you any tiny cyst. It also can't ensure which disease caused those lumps or cysts. The only way is to remove those tissues and check them. The process includes surgery and Laparoscopy.
Why is Endometriosis Sometimes Misdiagnosed?
The main symptom of Endometriosis is 'pelvic pain.' It can be a reason for a lot of diseases. Other symptoms like irregular periods, longer or shorter menstrual cycle, and diarrheic impaction also can happen because of various diseases like:
PCOS:
Also known as polycystic ovary syndrome, it is a very common disorder for females. Irregular periods, major cramps during periods, longer or shorter cycles of menstruation, and pain during intercourse are common symptoms of it. It also contains cysts in the uterus and ovaries. So doctors may confuse endometriosis with PCOS.
PID:
 It is also known as Pelvic inflammatory disease. It is an infection that affects reproductive organs like the ovaries, fallopian tubes, uterus, etc. The infected organ ejects fluid that causes permanent damage to the organ.
IBD:
 IBD is an inflammatory bowel disease. It causes pain and inflammation during bowel movements. You can see the same symptoms if you have piles.
Doctors use to test for several diseases to understand if there is a possibility of Endometriosis. As you can see, several diseases rarely match endometriosis. Ultrasound and MRI also can't indicate if you have endometriosis.
Only surgery can assure you about the disease. Ulcerative Colitis and Crohn's disease also have the same symptoms. Even Thyroid problems, Anemia also can be a reason for irregular periods.
Read Also – What is the Difference Between Endometriosis and Adenomyosis?
Conclusion
So it is necessary to go to the doctor if you have any symptoms. As endometriosis is hard to find, the doctor will need time to ensure it.
Maximum time surgeons found endometriosis while treating infertility. It is easily curable if you find it in the early stage. It is tough to heal in delayed stages when it gets spread to different organs.
If you are struggling to cope with the symptoms of endometriosis, then make an appointment with Gunjan IVF World today. We at Gunjan IVF World provide completely safe treatment in Delhi. One of the best endometriosis specialist in Delhi practices with us.