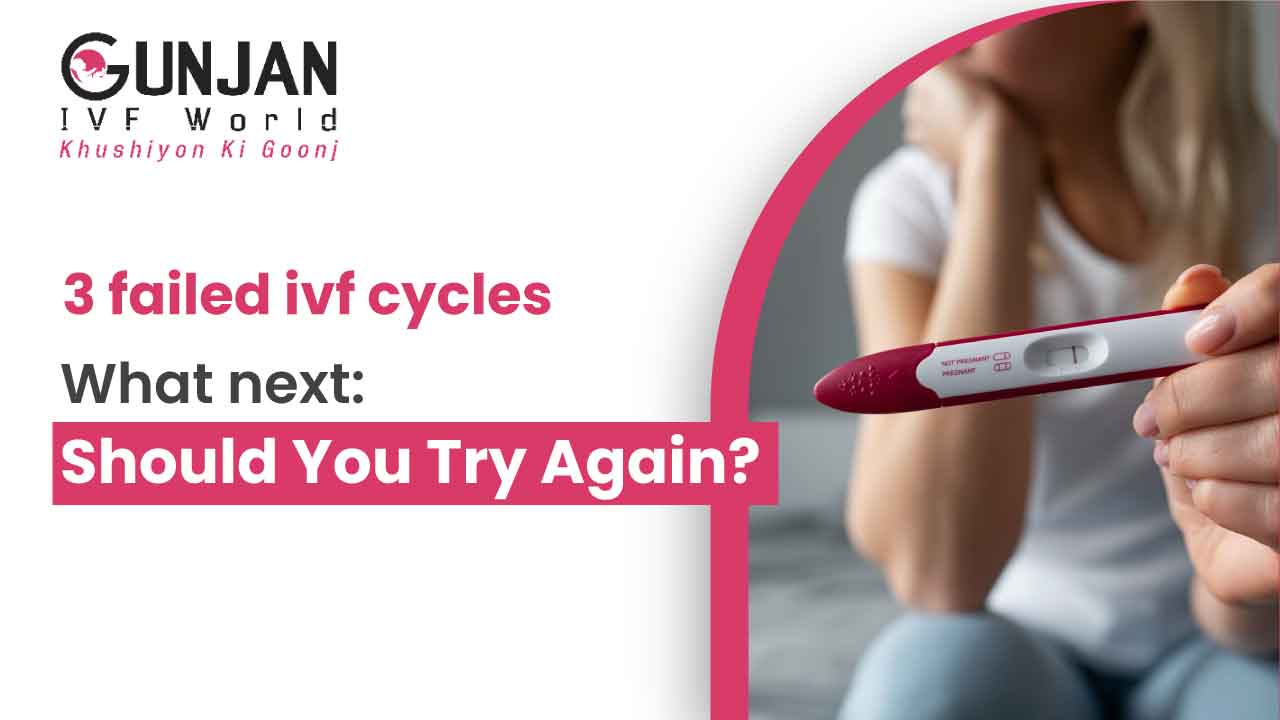 Reasons behind IVF failure

Following are the reasons behind Failed IVF:
1. Embryo quality
You must have pondered why IVF with healthy embryos fails at some time. The quality of the embryos is the primary cause of IVF failure. The healthy embryo may become faulty after implantation when it is transported to the uterus.
2. Chromosomal problems
Chromosomal abnormalities may bring on miscarriages and failed IVF treatments. In addition to chromosomal faults in sperms, which happen far less often than in women's eggs, chromosomal abnormalities in women start to grow in their 30s.
Therefore, your fertility physician may recommend genetic testing for the subsequent IVF cycle if previous IVF attempts have failed since it helps determine the proper number of chromosomes.
3. Unhealthy lifestyle
It is recommended by all fertility clinics that patients quit smoking and drinking for at least three months before beginning any treatment or attempting conception since these behaviors might increase the likelihood that an IVF procedure will be unsuccessful.
In addition, women who smoke could need more IVF rounds to become pregnant than women who don't smoke. An IVF cycle's likelihood of success might also be lowered by being overweight or underweight.
4. Age of the Eggs
The proper egg age is more crucial than the woman's age. It becomes more challenging to become pregnant as a woman ages because her ovarian reserve starts to decline. Trying to conceive at the right moment is crucial since a woman's self-confidence might take a hit following a string of unsuccessful IVF cycles. This should affect the success rate of her subsequent IVF attempts.
20+ Years Of Experience as
Fertility Specialists
20 Years Of Experience as a Fertility Specialists
What to do next?
First, you need to take time to understand what has happened and its reasons. Hence, you should talk to your partner, family, and friends. Then, talk to your doctor about what went wrong and what more testing can be done to discover and offer treatment choices when you're ready to decide whether or not to go through with another round of care.
Conversation with your reproductive endocrinologist about your options after a failed treatment cycle is the greatest move. Every relationship and circumstance is unique. Even if you've tried IVF and been unsuccessful, there may still be other ways to conceive. To conceive, many couples must undergo many IVF cycles and embryo transfers.
Infertility Treatment Doctors in Delhi NCR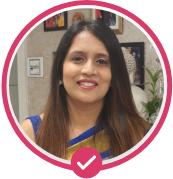 Dr. Gunjan Gupta Govil
Founder & Director
(20+ years of experience)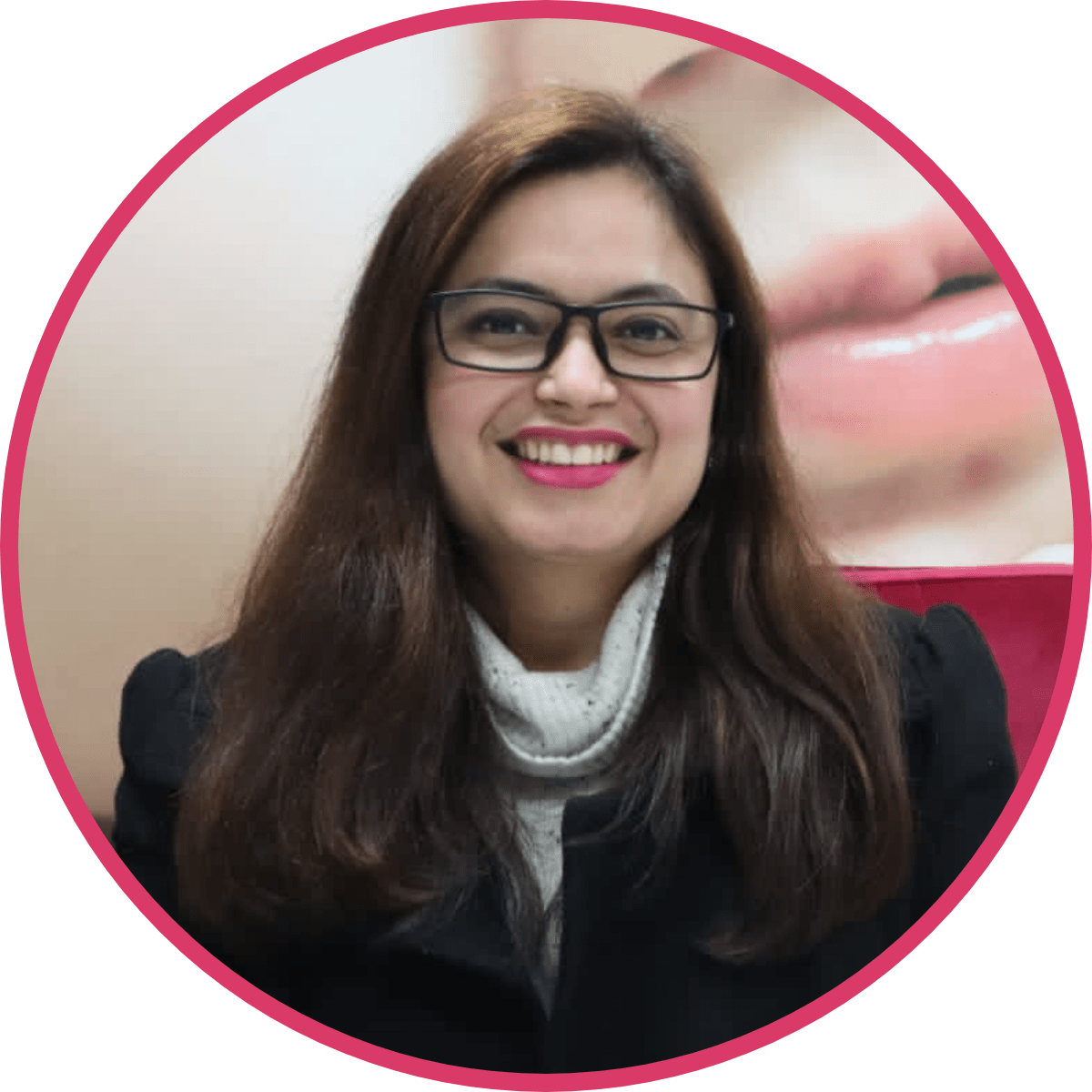 Dr. Garima Sharma
Infertility Specialist
(12+ years of experience)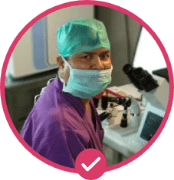 Dr. Paritosh Sarkar
Embryologist
(10+ years of experience)
Other Options after Failed IVF
There are several alternatives for therapy after a failed IVF attempt; speak with your IVF specialist to learn more about these treatments' potential outcomes.
Blastocyst Culture: A blastocyst is a growing embryo containing numerous cell components and a fluid cavity that has progressed to the day 5 stage.
Hatching Assist: Assisted hatching is a laboratory technique sometimes employed with IVF treatment.
Frozen Embryo Transfer: Free any extra embryos created during in vitro fertilization is advantageous. Patients who are unsuccessful in conceiving during one cycle may utilize embryos that have been frozen for use in future cycles.
Egg Donor Program: For people unable to use their own eggs for several reasons, IVF with egg donors is an alternative for fertility treatment. When donating eggs, a lady with healthy ovaries must have her eggs removed.
Surrogacy: Many look to surrogacy for assistance when pregnancy is medically challenging or risky for the intended mother. In a surrogacy arrangement, a woman who is not the child's genetic relative conceives and gives birth to the child on behalf of the biological parents.
Need help? Talk to Our IVF Experts
Get the most effective IVF treatment in India by consulting Dr. Gunjan Gupta,
one of the top IVF doctors in Delhi.
How many IVF cycles should you do?
Patients are often told that 3 or 4 treatment cycles would be the maximum to get an enhanced cumulative result. However, the researchers observed the cumulative prognosis rate after 6 cycles were 65.3%. This resulted in the group concluding that the success rate of IVF treatments kept rising after the third or fourth try.

Success rate with the second cycle of IVF

Many researchers believe that the success rate of in vitro fertilization (IVF) decreases with each subsequent cycle, even if all other factors stay the same. However, sperm and egg viability, uterine, genetic, or chromosomal abnormalities, the underlying reason for your infertility, your age, and other variables will all play a role in whether or not you are successful with IVF a second time around.
Overall, the cumulative live birth rate after two IVF cycles was around 47%, with the second cycle having a success rate of roughly 25%.
What should you avoid before going For the Next Cycle?
Altering your routine between cycles may be beneficial in several ways. Modifying your routine somewhat by working out more, increasing your intake of fertility vitamins or trying a new treatment may help. You'll feel much better emotionally and have an easier time maintaining a good outlook if you do these things. Self-care is of utmost importance. You are the one who will be carrying the baby. Therefore you must be in good mental and physical condition.