Overview
The ovaries are two tiny structures in the female reproductive system in which eggs are formed. Eggs also known as an ovum are generated by the ovaries and then released into the fallopian tube by the ovaries, the ovum is fertilized by sperm.
The fertilized eggs, now referred to as embryos, are implanted into the lining of the endometrium, ultimately resulting in a pregnancy.
In addition, ovaries are responsible for producing essential pregnancy hormones such as estrogen and progesterone. These hormones are the ones that are in charge of keeping the pregnancy going. Thus, ovaries serve a vital function for pregnancy; hence, their size is significant.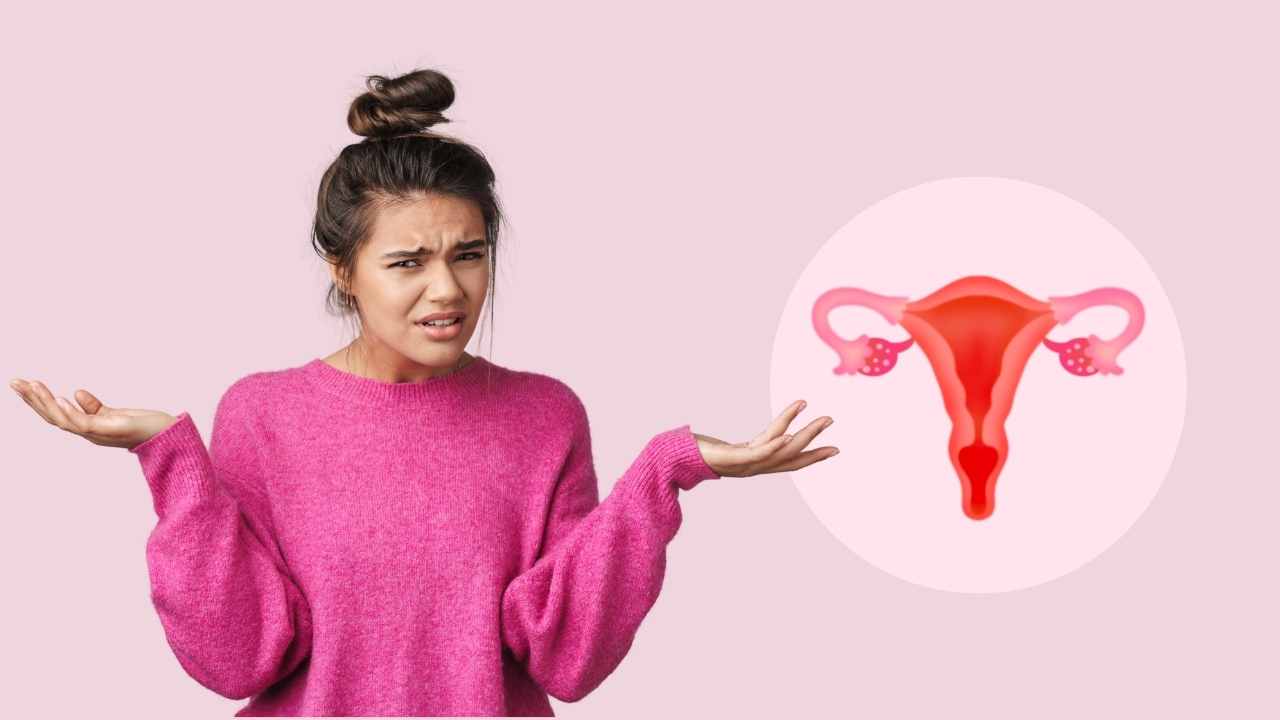 Ovary size & its importance to get pregnant
A healthy ovary with normal dimensions of 3cm x 2.5cm x 1.5cm. The size of a normal ovary is between 0.8 to 12.7 CC. This is true for both the right and left ovaries in a woman's reproductive system. In women's bodies, the ovaries create and release two hormones: estrogen and progesterone.
The ovaries are where eggs are made. The size of the ovary is typically a good indicator of the egg reserve. A smaller ovaries mean a woman's egg reserve is lower. However, having a big ovary does not assure that a woman's egg reserve would be excessive.
Factors affecting Ovary size change
The size of the ovary is never consistent. It changes during a woman's reproductive years. Some are caused by natural, gradual circumstances, while others may result from an undiscovered illness.
The following are the main variables that affect ovary size:
Age:

 Between puberty and menopause, the ovary is at its most mature and most extensive. Pre-puberty and just after menopause is the times when ovarian size is smaller.
An ovary measures roughly 20mm in diameter before puberty and after menopause, despite its usual size of 3 cm in length, 2.5 cm in height, and 1.5 cm in breadth. During ovulation or menstruation, the ovaries are the biggest.
Ovarian problems: Polycystic ovarian syndrome (PCOS), cysts, tumors, and other disorders may change the shape and size of the ovary. These disorders cause an abnormal ovarian enlargement, resulting in significant discomfort and the risk of internal bleeding. If left untreated, it might result in infertility or difficulties conceiving.
Hormonal stimulation: Fertility treatments are often used by women diagnosed with infertility to improve their chances of conceiving. Hormone injections may modify the ovary size in treatments like in-vitro fertilization (IVF). It causes the ovaries to expand during ovulation in a cycle.
Pregnancy:

 The size of the ovaries increases dramatically during pregnancy. During pregnancy scans, the size difference is usually visible. This is related to increased estrogen and progesterone levels, which maintain a healthy pregnancy length.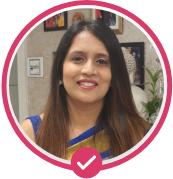 Dr. Gunjan Gupta Govil
Founder & Director
(20+ years of experience)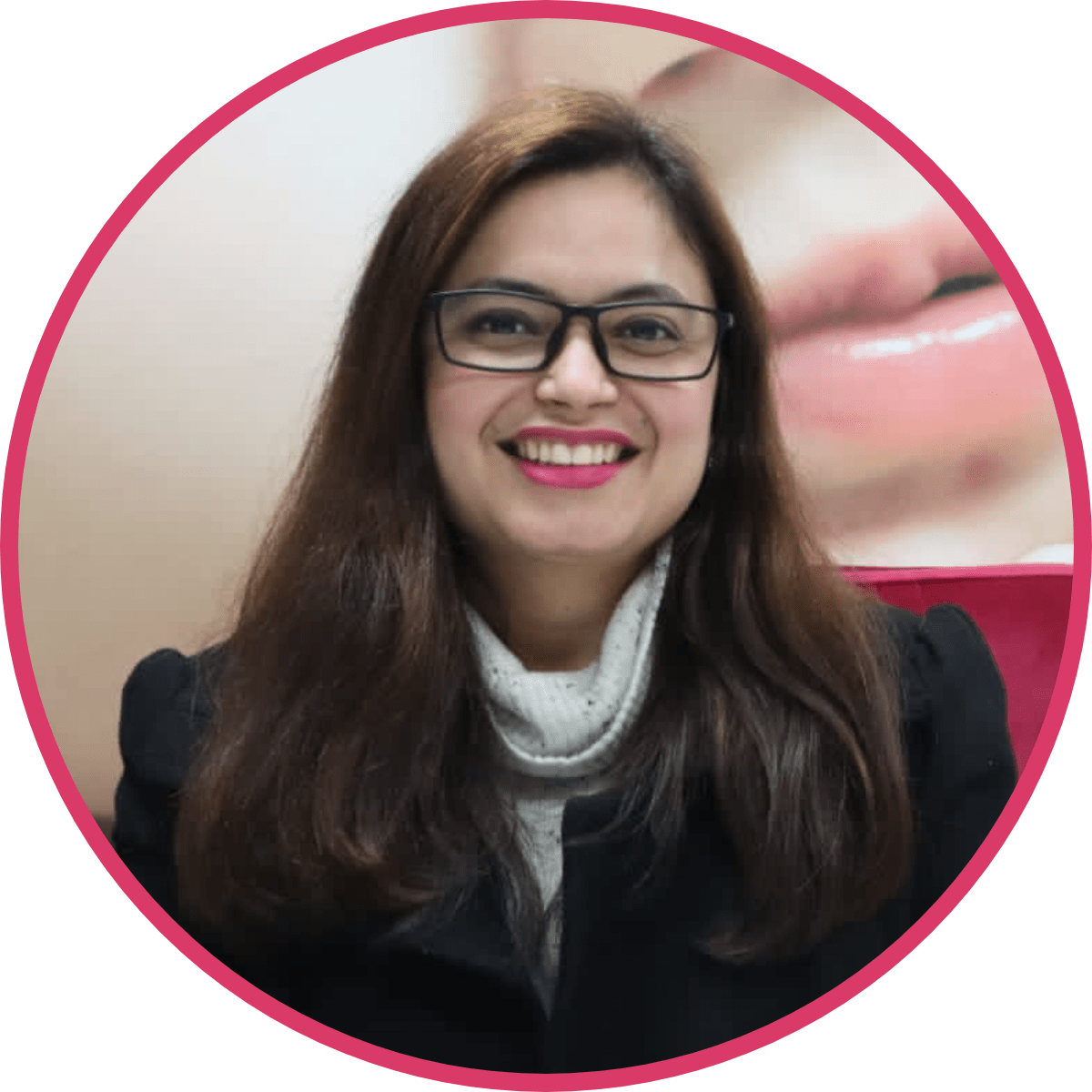 Dr. Garima Sharma
Infertility Specialist
(12+ years of experience)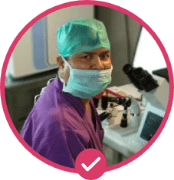 Dr. Paritosh Sarkar
Embryologist
(10+ years of experience)
Our ratings

What is the size of ovaries with PCOS?
Polycystic ovaries may be detected when (a) both or one ovaries have more than 10 cm3 of ovarian volume, or (b) both or one ovary contains 12 or more follicles in the diameter of 2-9 mm.
Polycystic ovaries can also be identified when an individual has a family history of polycystic ovary syndrome. It is based on previous research and studies that were carried out on women who suffer from PCOS in contrast with healthy women participants.
Expert tips to enhance ovary size and boost egg health
If your ovary is smaller, it automatically implies that you have restricted or fewer egg stores. Always seek the advice and assistance of a reputable gynecologist throughout therapy.
Keep a healthy body weight:

 Ovarian diseases and other reproductive issues that change the ovary's size affect both underweight and overweight women. Uncontrolled body weight affects the egg's fertility as well. So, concentrate on keeping a healthy body weight for your general reproductive health.

Take part in physical activity:

 A sedentary lifestyle is a significant factor in a woman's impaired reproductive functioning. To maintain optimum ovarian health, fertility doctors recommend frequent physical activities such as walking, jogging, etc. Even yoga and meditation may help you improve your ovarian reserve and, eventually, your fertility.

Control your anxiety: 

Poor reproductive health is exacerbated by stress. Stress-induced elevations in cortisol affect the availability of other reproductive hormones in the body, increasing the risk of ovarian size changes, irregular periods, and other issues. Women who are attempting to conceive should avoid stress at all costs.

Adopt a healthy, well-balanced diet:

 The food you consume significantly impacts your bodies' physiology. Your diet's nutritional content directly affects reproductive processes and structure. So, it's time to break the habit of  relying only on junk food that excludes ideal sources of micro and macronutrients.

Get rid of your unhealthy habits:

 Poor reproductive health and anatomy are linked to bad habits like smoking and excessive drinking. So, if you're actively trying to conceive, give up these activities.
Conclusion
Hopefully, this post has provided you with all the information you want on ovarian size and health, and its implications for a successful conception and pregnancy. The size of a woman's ovary is an important factor in her reproductive health.
If you observe any significant changes or alterations to your size or anatomy, you should seek medical treatment immediately.
FAQs
1. How many ovaries does a female have?
one ovary is present on each side of the uterus, so  there are two ovaries. The ovaries are little oval-shaped glands responsible for egg production and release (also known as oocytes). They also produce estrogen and progesterone.
2. What is the appearance of a normal ovary on a sonogram?
The average ovary is 2.5–5 cm in length, 1.5–3 cm in width, and 0.6–1.5 cm in thickness. Several follicles are frequently seen within the ovarian tissue during the follicular phase.
3. Right or left ovary – which one is better for pregnancy?
Egg can be released from either of the ovaries and egg produced either of your ovaries may support and lead to a healthy pregnancy.
Was this blog helpful for you?
Give us a clap
claps,
they found this blog helpful